The Indian Military Academy (IMA), Dehradun is one of the premier Institutions
training Gentlemen Cadets (GCs) for commission into the Indian Army. The Academy is
known for its glorious history and valiant traditions which are not only an integral part of the
Nation"s proud heritage, but also form an indispensable sheet anchor of independent India"s national security.
Through the portals of the IMA, with the Credo "Veerta Aur Vivek" pass out the future
Army officers of the Indian Army. The path of military leaders is paved with a challenging,
exciting and exacting service. The Academy is no soft option to glitz and glamour. It is
an austere institution imparting rigorous training in leadership, self-discipline, and the art of
war. The hallowed portals of this great institution boast of having bred the majority of the
officer cadre of today"s Indian Army.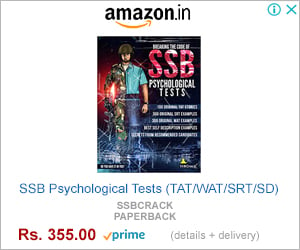 Founded in 1932 to fulfill the growing need for Indianisation, the IMA has grown from
its first Course of 40 GCs to a planned capacity of 1200 GCs. Its professional fame places it
alongside the finest, military training institutions of the world. The outstanding records of its
alumni on battlefields around the world bear testimony to its fame as a cradle for future
military leaders of the country.
One of the interesting features in the development of IMA is its expansion in
January 1949 into Armed Forces Academy with an addition of Joint Services Wing at
Clement Town, Dehradun, where Cadets of Army, Navy and Air Force were trained. On 1st
January, 1950, the Armed Forces Academy in Dehradun was renamed as National
Defence Academy.
In 1954, the Joint Services Wing of the National Defence Academy moved from
Dehradun to Khadakvasla, Pune and Military Wing, which stayed back in Dehradun was
renamed as Military College. In 1960, the Military College was given back its original name
"Indian Military Academy".