My name was called chest no . 6 and I was shocked …….yes I finally made it. Hello friends myself Ritik from Hisar and got recommended for TES 45 from Kapurthala in my 4th attempt, I was screened out thrice but with consistency but this doesn't make me hopeless. I introspected myself once twice thrice and many times. I always wished to clear the SSB process but never tried to enjoy the wonderful process. This time I enjoyed it and made it.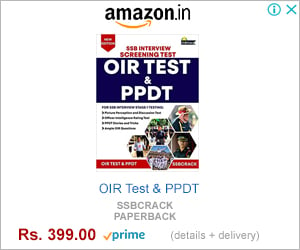 I am very grateful to SSBCRACK for their quality OIR and PPDT practice sets which helped me to get screened in easily this time. These OIR sets provided me the best questions in which most were asked in my SSB. I attempted all the OIR confidently and I was pretty sure that more than 95 percent were correct. I spoke confidently in my PPDT among a group of 20 students and after all this, a positive sound was coming about my selection from myself. I waited for the result of day 1 and my name was called.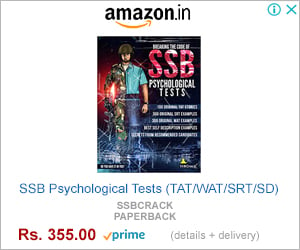 I was very happy and enjoyed the whole process happily and on the conference day, I was asked many questions related to my hobbies and personal life. I answered them confidently and waited after that. The officer came with a file in one hand and called chest no.6. This was the life-changing
moment of my life.
Jai hind