My self Suraj Rai and my younger brother Utsav Rai. We have an age gap of 10 years, but we both got recommended in quick succession. My brother for NDA 147 Course and I for naval service entry SD commission. It all started in 2011 when I appeared for NDA got conference out joined the navy as an Artificer, did my graduation, post-graduation tried for various entries but couldn't make it.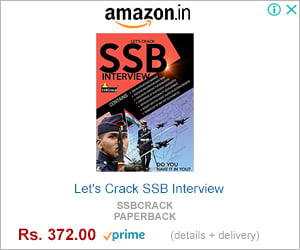 But God destined something else. I started guiding my younger brother and he cleared ssb in his first attempt from 12 SSB Bengaluru after few weeks I appeared for my SSB at the same board and got recommended.
I was in tears after hearing the results. I could see the pride in my father's eyes as both of his sons were going to become commissioned officers. So it's a story of patience, grit, and determination. Hence, never stop dreaming! dreams do come true my advice to all aspirants is never to give up.
Jai Hind