The Territorial Army PIB 2021 exam was conducted by the Indian Army on 26th, September 2021. Many candidates appeared for the TA Exam 2021 across the country. As per the official update, territorial army TA result 2021 will be declared in the 2nd Week of November 2021. So the Territorial Army TA Exam 2021 result could come around or after 8th November 2021.
Territorial Army 2021 was conducted on 26th, September 2021. Many candidates are appearing for the TA 2021. The exam was conducted offline in two different shifts i.e. Shift 1 paper includes Reasoning and Mathematics and Shift 2 paper includes English and General Awareness. Candidates in Shift 1 faced the exam from 10:00 AM – 12:00 PM hours and Shift 2 starts from 13:00 PM – 15:00 PM hours. SSBCrackExams will provide you all the latest updates on Territorial Army Exam Result, PIB Interview Date and SSB Interview Dates.
Joining the Armed Forces is the dream of several aspirants. It is not just a job, it is a way of life. The Indian Armed Forces give several opportunities to the aspirants to join them. All the entries and opportunities are served to the young aspirants, except Territorial Army, which gives the opportunity to aspirants to join it till the age of 42 years.
The origin of the Territorial Army can be traced back to 1857. It was raised as "Volunteers" and were recruited only from the Europeans & Anglo-Indians.
On 01 October 1920, the Indian Territorial Force Bill was passed resulting in the reorganization of the Territorial Army into two separate wings, namely, the Auxiliary Force & the Indian Territorial Force. While the former was meant only for the Europeans and Anglo-Indians, the latter for the Indians.
After Independence in 1947, the Territorial Army Act was enacted on 18 August 1948 by the Constituent Assembly resulting in the constitution of the present Territorial Army.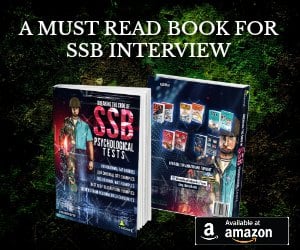 SELECTION PROCEDURE:
(a) Candidates whose application forms are found correct will be called for screening (written exam followed by interview only if passed in written exam) by a Preliminary Interview Board (PIB) by the respective Territorial Army Group Headquarters.
(b) Successful candidates will further undergo tests at a Service Selection Board (SSB) and Medical Board for final selection.
(c) Vacancies of male and female candidates will be determined as per organisational requirement.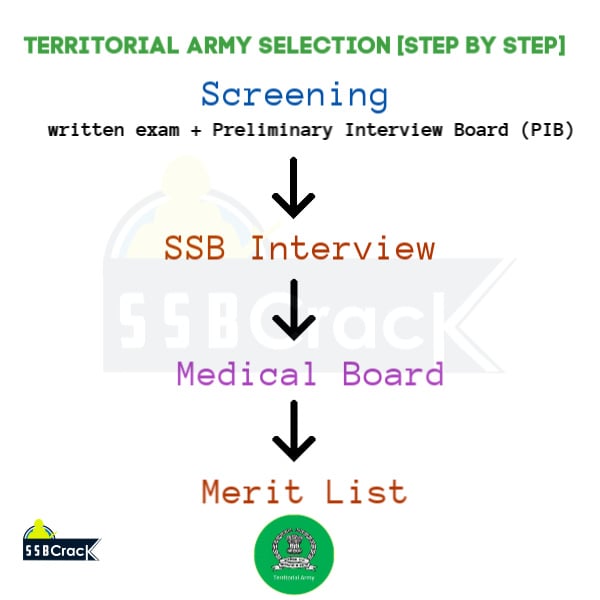 A candidate who qualifies in the TA written test of Preliminary Interview Board is required to bring the following documents in original along with self-attested copies at the time of Preliminary Interview Board:
Application Form IAF (TA)-9 (Revised) Part-2 to be downloaded from www.jointerritorialarmy.nic.in and fill it up in their own hand writing.
All educational qualification certificates (Matric onwards).
Latest physical fitness certificate from a registered MBBS Doctor.
Copy of Identity proof with photographs (Voter ID/PAN Card/Passport/Driving license etc).
Domicile/ Residential proof.
Certificate for proof of age (Matric/ Senior Secondary mark sheet and certificate for verification of date of birth).
Service certificate by candidates employed in Central Govt/ Union Territory/ State/Semi Govt/ Private Sector Authenticated by Head Office along with salary certificate and No Objection Certificate by the department as per format given below.
Self employed candidates are required to submit an Affidavit on Non-Judicial stamp paper of minimum value duly attested stating nature of employment and annual income along with photocopy of PAN card and self certified character certificate.
Candidates whose names vary in documents should submit copy of Gazette notification of India/ State showing the correct name or an affidavit duly supported by newspaper cuttings.
Latest income proof from the appropriate authority (i.e. Income Tax Revenue Department / Magistrate / Employer).
Copy of PAN Card.
Copy of Aadhar Card.
Copy of latest Income Tax Return (ITR) filed.
Employees of Railways are required to submit No Objection Certificate authenticated by Railway Board.