Serving in the Indian army, air force or navy is something different, it is a matter of pride and honour. People who join defence forces or want to join can only explain how it feels to live their dream.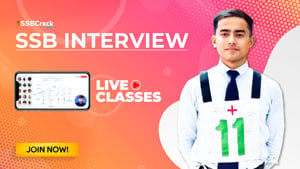 If you are a serious defence lover or aspirant, you will agree with the lines written below. So here are 5 solid reasons why you should join the Indian army, navy, and air force.
1) The Uniform- which no money can buy.
2) The Respect – which comes from within the hearts of millions of Indians.
3) The Pride – Of standing in front of the entire nation and telling " yes I have repaid the debt of my motherland".
4) The Personality of a Gentleman – the training and Lifestyle molds you to become an officer and a gentleman i.e. tough arms and a noble heart.
5) the Lineage – of being a part of the breed, which has been believing- that independence does not come free.
OTHER BENEFITS:
1) Again the uniform, the boots, the badge, the stars. And yes, of course….. The Weapons.
2) Subsidised accommodation for your family.
3) Free medical of excellent standards for you as well as your entire family.
4) Best in its class- sports and health facilities.
5) Subsidised air and train travel.
6) Official guest house facilities in beautiful locations to spend your holidays.
7) International visits during official exchange programmes.
Why do you want to join the forces, write your responses below?