OTA Chennai passing out parade will be conducted on 30 July 2021. Gentlemen cadets and lady cadets will get commissioned into the Indian Army after passing out parade.
The Cadets of SSC-113 & SSC(W)-27, after 11 months of grueling training, will pass out from the hallowed portals of OTA Chennai on 30 July 22. Forged with hard work & sweat, their dreams of being commissioned as officers and leading from the front will soon come true.
Also Read: Recommended For OTA Chennai From 14 SSB Allahabad CDS Entry In 2nd Attempt
About OTA Chennai
The Academy provides all-inclusive military training to ensure the physical, mental, and psychological development of cadets. Cadets, after selection at the Service Selection Boards (SSB interviews), report to the Academy during the months of Apr and Oct (generally the Second Thursday) each year and are imparted 49 weeks of Military training organized into two semesters of 23 weeks each with a three weeks Term break.
At any point of time, two courses are conducted at the Academy totaling the Academy cadet strength to 730-750. Apart from the basic military training, the cadets are exposed to troop and individual games/sports, an intensive physical training schedule and a plethora of other co-curricular activities.
Efforts are made to ignite the leadership qualities in these cadets, which are required to meet the challenges of the finest profession of the world, the Armed forces. The faculty at the academy ensures development of communication skills, Decision making capabilities and psychological conditioning.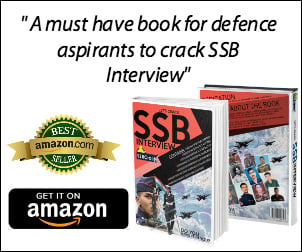 Ways To Join The OTA Chennai
1. Through CDSE
CDS OTA is a Combined Defense Service recruitment exam that is conducted by the Union Public Service Commission twice a year. It is a recruitment exam that is conducted to recruit candidates to the Air Force, Navy, Army of India.
n OTA, candidates are allowed to stay in service for 10 to 14 years. Candidates have to apply for a permanent commission if they want to work for more than 14 years of commission.
Age Eligibility for men and women are 19yrs to 25yrs. Candidates must possess a Bachelor's Degree or its equivalent from a recognized University to apply for various posts in the CDS OTA exam.
The selection process for UPSC CDS OTA is comprised of four stages:
Written Examination
SSB Interview
Verification of Document
Medical Examination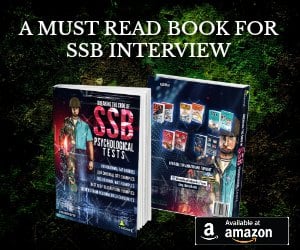 2. SSC – Tech
Men and women who are technical graduates can join through SSC-Tech Entries. There is no written exam and the shortlisting of application is done on the basis of cut-off percentage of qualifying exam, i.e. engineering. Prepare For SSC(Tech) Entry Online with SSBCrackExams: Enroll for SSB Interview Online Coaching
3. JAG – Judge Advocate Entry
Law Graduates can apply for this entry. Male and Female Graduates with LLB / LLM with 55% marks. Registered with Bar Council of India / State are eligible. SSB calls made to desired candidates after initial screening of the applications. Notification is made in June/July. Prepare For JAG Entry Online with SSBCrackExams: Enroll for SSB Interview Online Coaching
4. NCC Special Entry Scheme
For NCC candidates age requirement is from 19 years to 25 years. Degree of a recognized University or equivalent with aggregate of minimum 50% marks taking into account marks of all the years. Should have served for minimum two/three years (as applicable) in Senior Division/Wg of NCC. Prepare For NCC Entry Online with SSBCrackExams: Enroll for SSB Interview Online Coaching
I hope this article was helpful to you and all the best.