The Indian Air Force has published the Merit list of the Air Force Academy for the course commencing in January 2023. The list has candidates from AFCAT, CDS, NCC Entry, and Service Entry. The merit list in order of Merit, entry-wise for courses commencing at AFA on Jan 2023 is placed below.
The merit list consists of 382 names of candidates who cleared their CDS, AFCAT, and NCC AFSB interviews. The names in this merit list are given in order of Merit, entry-wise for courses commencing at Air Force Academy in January 2023.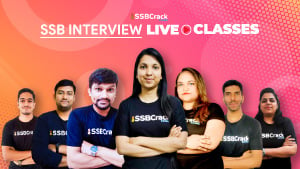 The Merit List is without the Medical status and is to be used to see the relative position of all candidates recommended by AFSBs. This Merit list does not convey that you have been selected to join AFA.
Join AFCAT 1 2023 Exam Daily Live Classes: Book Your Seat [MUST ENROLL]
A separate merit list of candidates who are selected to join AFA would be published depending upon order of Merit, medical fitness, choice of branch of the candidate and vacancies available in each branch.
SSBCrackExams congratulates all the successful candidates who have made it and will be our future air warriors guarding our skies.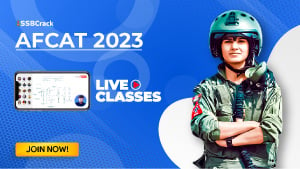 If you are preparing for the AFCAT 1 2023 and AFCAT 2 2023 written exam and SSB interview, you can check SSBCrackExams online courses and mock tests.
AFCAT Exam 2023 Study Materials: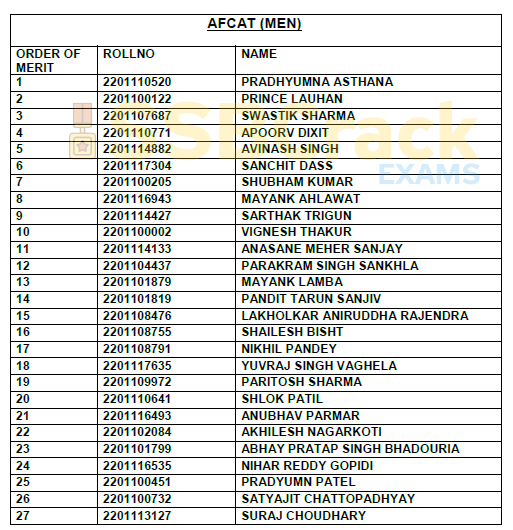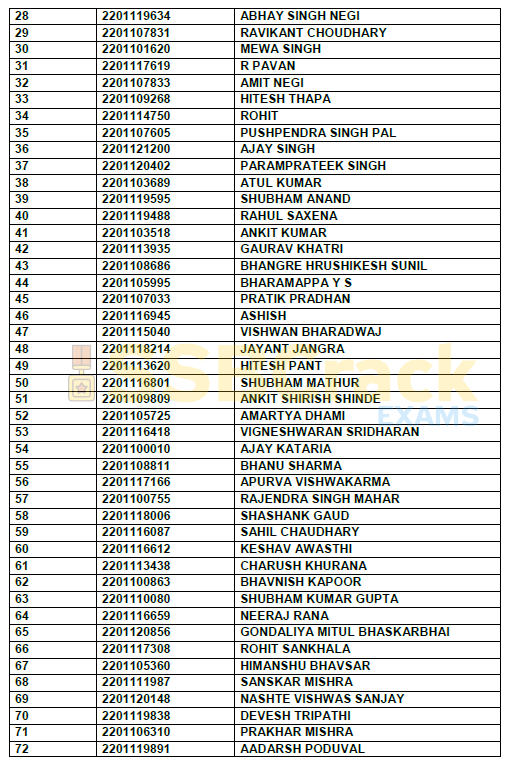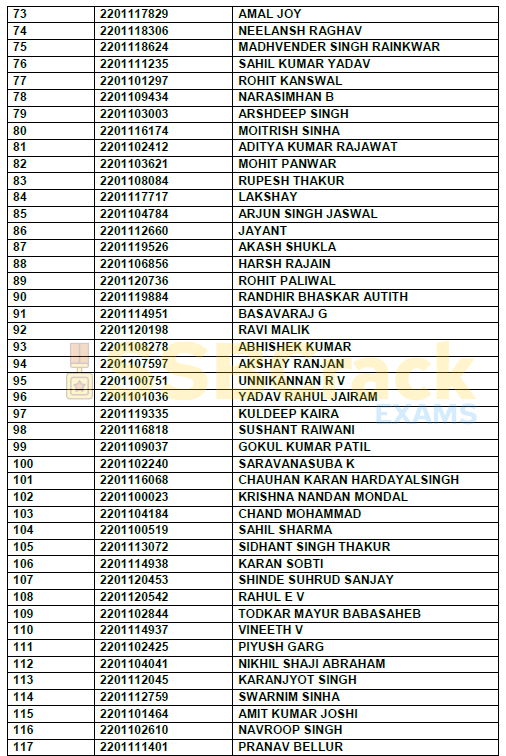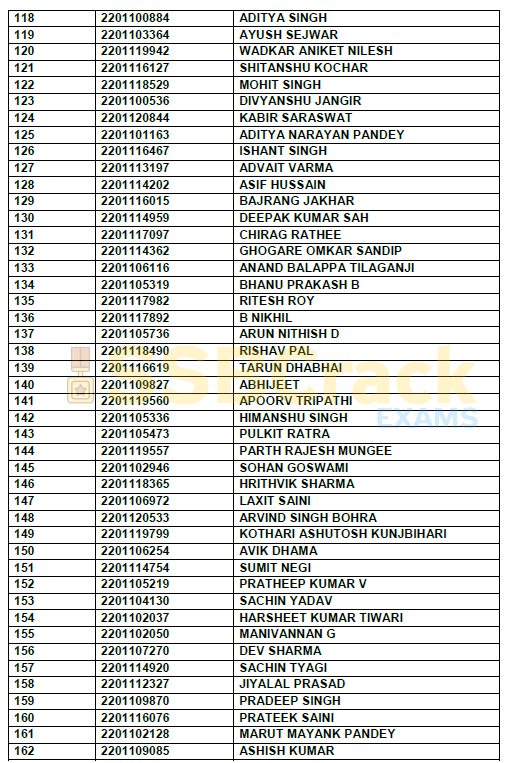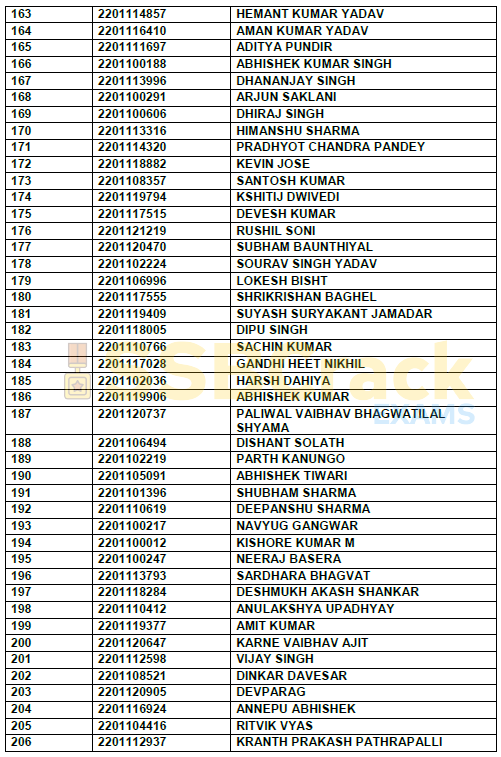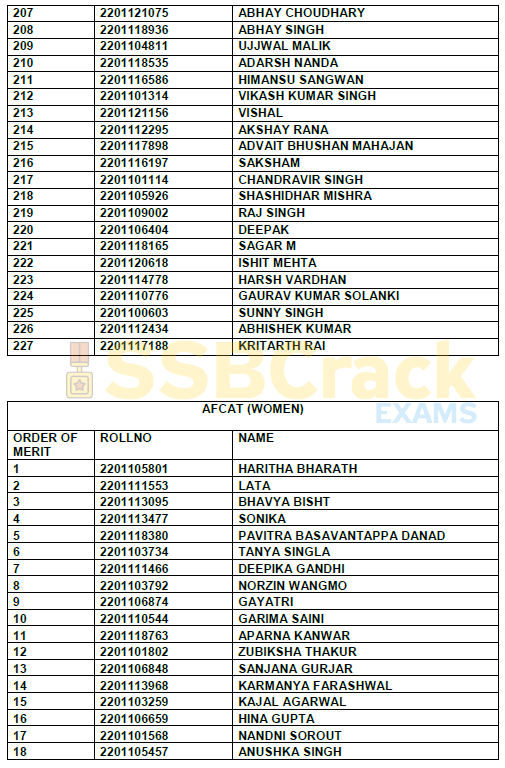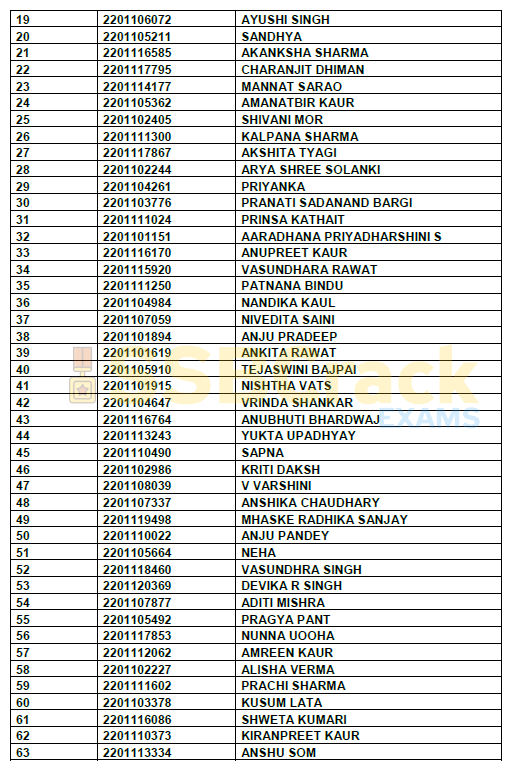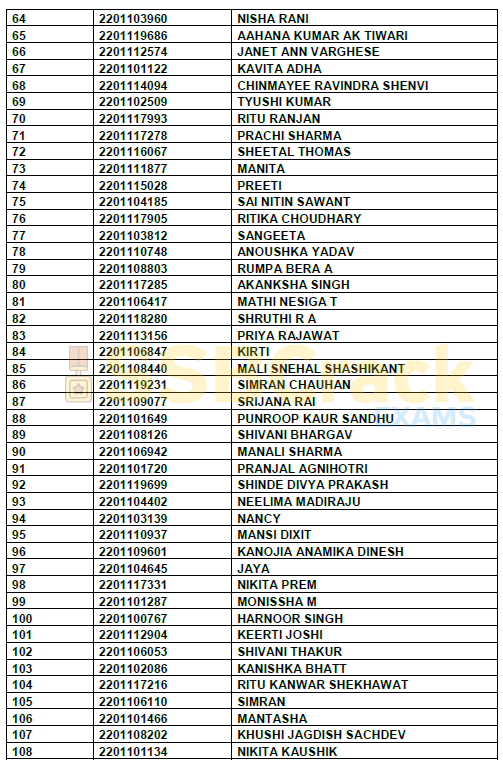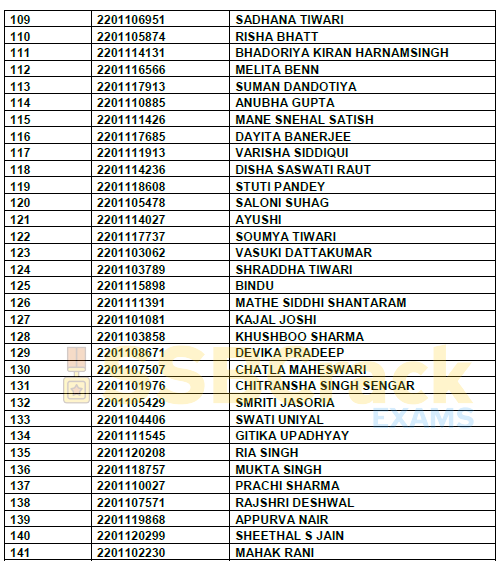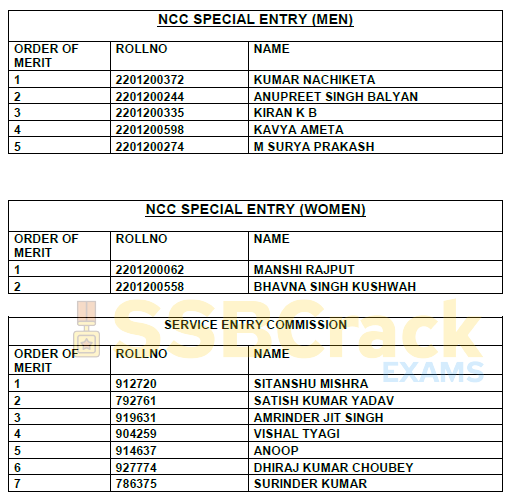 Please note that the selection is subject to Medical Fitness as given by the competent Armed Forces Medical Authorities and on Submission of Requisite Documents as proof of having achieved the minimum educational qualifications for the course, besides other qualifications.
Call Letters would be dispatched by Speed Post to the address / Scanned copy through Mail to E-mail ID available on record. Instruction Booklet with formats of various forms is available for download at the Air Force career website.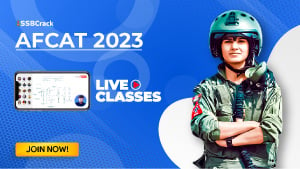 Want To Join Indian Air Force and Prepare For The AFCAT Exam?
Also Read: