Indian Army's official website has published the cutoff marks for TES 49 Technical Entry Scheme – 49 Cut-Off Marks. Aspirants who have applied for TES 49 can check the cut-off on the website. Only candidates who have cleared the TES 49 cut-off will be called for the TES 49 SSB Interview. TES 49 Vacancies and Cut off – Technical Entry Scheme 2023.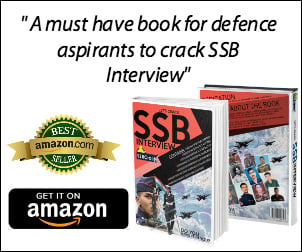 Check out the Indian Army's TES 49 Cutoff. The Indian Army has released the TES (Technical Entry Scheme) 49 cutoff marks. Candidates with a PCM (Cumulative) score of 60% have been selected for an SSB interview. Furthermore, the candidate must have a CRL Rank greater than 350000 in order to be considered. Interviews for the SSB will be held in Prayagraj (Allahabad), Bangalore, Bhopal, and Jalandhar.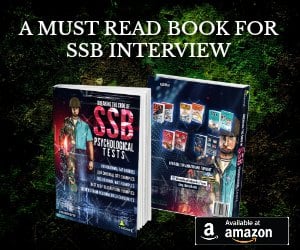 The Technical Entry Scheme is one of the most prestigious options for 10+2 students. Permanent Commission is granted to TES Entry Cadets. TES candidates receive 5 years of total training. TES 49 has 90 tentative vacancies. The program will begin in July of 2023.

TES-49 Cut-Off (Official- Cutoff)Download
TES 49 Notification 10+2 TECHNICAL ENTRY SCHEME 49
Indian Army had decided to publish the TES 49 notification on 15 November 2022 for the candidates who have completed the 12th standard with PCM with an aggregate of 60%. The new official dates are 1st December 2022. Applications are invited from 1st December to 30th December 2022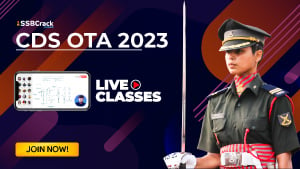 TES 49 Eligibility Criteria
Online applications will open from 1st Dec 2022 on thejoinindianarmy.nic.in website. Applications are invited from unmarried Male Candidates who have passed the 10+2 examination in Physics, Chemistry, and Mathematics (Hereinafter referred to as PCM) subjects and fulfill the eligibility conditions prescribed in the subsequent paragraphs, for the grant of Permanent Commission in the Army after four years of Basic Military Training and Technical Training thereafter with the terms and conditions given in the succeeding paragraphs.
TES 49 Important Dates
| | |
| --- | --- |
| Events | Dates |
| TES 49 Registration Date | 15 Nov 2022 |
| TES 49 New Registration Date | 01 December 2022 |
| TES 49 Closing Date | 14 Dec 2022 |
| TES 49 New Closing Date | 30 December 2022 |
| TES 49 Final Cut off marks (for SSB interview) | Anywhere from 78%-85% |
| TES 49 SSB Dates | from Feb 2023 |
| TES 49 Merit List | June 2023 |
| TES 49 Course Joining | July 2023 |
| TES 49 SSB Interview Online Course | SSB Interview Online Course |
| TES 49 SSB Interview Online Coaching | SSB Interview Online Coaching |
| Read official notification | TES 49 PDF |
MERIT LIST
IT MUST BE NOTED THAT MERE QUALIFYING AT THE SSB INTERVIEW DOES NOT CONFIRM FINAL SELECTION. MERIT WILL BE PREPARED ON THE BASIS OF MARKS OBTAINED BY THE CANDIDATE AT THE SSB INTERVIEW. HIGHER EDUCATIONAL QUALIFICATIONS, PREVIOUS PERFORMANCES, NCC BACKGROUND ETC. HAVE NO ROLE TO PLAY IN THE FINALIZATION OF THE MERIT LIST. JOINING LETTERS TO JOIN PRE-COMMISSION TRAINING AT OTA, GAYA WILL ONLY BE ISSUED SUBJECT TO VACANCIES AND MEDICAL FITNESS.
TES 49 Training
Basic Military Training: 1 year (Officer Training Academy Gaya).
Technical Training: (i) Phase-I (Pre Commission Training): 3 Years (CME Pune or MCTE Mhow or MCEME Secunderabad), (ii) Phase-II (Post Commission Training): 1 year at CME Pune or MCTE Mhow or MCEME Secunderabad.
Award of Degree: The candidates will be awarded an Engineering degree after successful completion of the final examination. No ante date will be admissible to candidates on account of this Engineering degree. During the last two semesters, the officers will be permitted only one relegation on academic grounds. This relegation will be within the maximum two relegations permitted on academic grounds in the entire Engineering degree (8 semesters) in accordance with JNU Ordinance. Any further relegation of the officer on academic grounds will lead to the termination of his commission.
Type of Commission: On successful completion of 4 years of the course, cadets will be granted Permanent Commission in the Army in the rank of Lt.
Seniority: They will be granted seniority on overall order of merit of the three technical institutes combined i.e. CME, MCTE, MCEME, and in case the date of commissioning coincides with that of IMA, Dehradun, they will be placed en-block junior to IMA (NDA/ ACC / DE Course ) but above TGC / UES course.
To crack the TES 49 Entry SSB interview, we recommend you Enroll SSB INTERVIEW ONLINE COURSE. Trusted by thousands of defense aspirants