Welcome to this episode of SSBCrack Talks. Today, we are delighted to have Ankit Abhinav, a bright and talented individual from Dhanbad, Jharkhand, who has recently cleared the SSB interview for NDA 150 Course. Ankit will be sharing his journey and experience of the 5-day SSB interview process in this interview.
Ankit's success story is truly inspiring. He had cleared the NDA written exam and got recommended from 19 SSB Allahabad for the NDA-150 Course on February 5th, 2023. He attributes a large part of his success to the online live class program of SSBCrackexams. Their mentors provided him with deep insights and understandings of the various tests conducted in the interview and helped him excel in them.
The SSBCrack team not only provided Ankit with guidance for the SSB interview but also helped him prepare a good timetable for efficient preparation, considering that he is also preparing for his board exams. Ankit found that attending the daily live classes and evening sessions regularly was extremely helpful in his journey.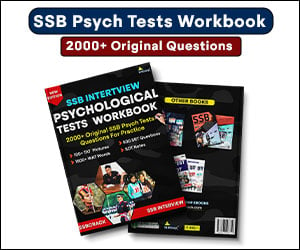 We would like to thank Ankit for sharing his experience with us, and we hope that his story inspires others to pursue their dreams with dedication and hard work. If you are also preparing for the SSB interview, we recommend that you join the SSB Interview Daily Live Classes offered by SSBCrackexams. Their experienced mentors can help you achieve your goals and succeed in your journey.