Today a brave Indian army soldier Major David Manlun martyred while leading his team to hunt down the militants in Nagaland. Major David Manlun a young Indian army officer made the supreme sacrifice for the nation and going to inspire lots of youngsters to join the Indian armed forces. He all salute Major David for protecting us till his last breath and to motivate the future warriors. Here are few inspiring facts about Major David Manlun which are surely going to inspire your more.
5 Inspiring Facts About Major David Manlun
Major David Manlun close friends say he was determined to become an Indian army officer since long, he worked very hard to achieve his goal. He was one of the very few in his hometown to become a commissioned officer in the Indian army.

Maj Manlun hailed from Churachandpur district in Manipur. His father, subedar (retired) Khamzalam, served in the Assam Regiment. Maj Manlun was a student of St Anthony's School in Shillong, Meghalaya. He followed the footsteps of his father to join the Indian army. Major David Manlun was from 2 NAGA battalion, he was posted with 164 Territorial Army.

Major David Manlun was about to join the National Security Guard NSG Commando.

The encounter took place at around 12.30 am when a combined team of the Para commandos and the Naga Territorial Army combed an area close to Lapa Lempong after receiving reports about the movement of a group of militants belonging to the Paresh Baruah faction of ULFA and SS Khaplang faction of the National Socialist Council of Nagaland (NSCN-K). As per the sources, during the action, he was leading his men from the front. He took the first bullet to save his men under his command.

Major David Manlun killed 4 ULFA militants before making the supreme sacrifice, we salute to the courage of the brave young officer.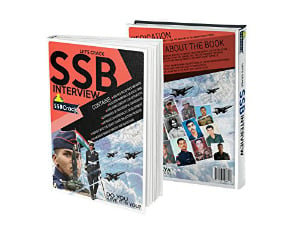 To crack SSB and AFSB Interview get "Let's Crack SSB Interview" Book from Flipkart. Trusted by thousands of defence aspirants Also Download Helpful eBooks: