The TAT (Thematic Apperception Test) of SSB Interview is popularly known as the picture interpretation technique because it uses a standard series of provocative yet ambiguous pictures about which the subject is asked to tell a story.

The subject is asked to tell as dramatic a story as they can for each picture presented, including the followin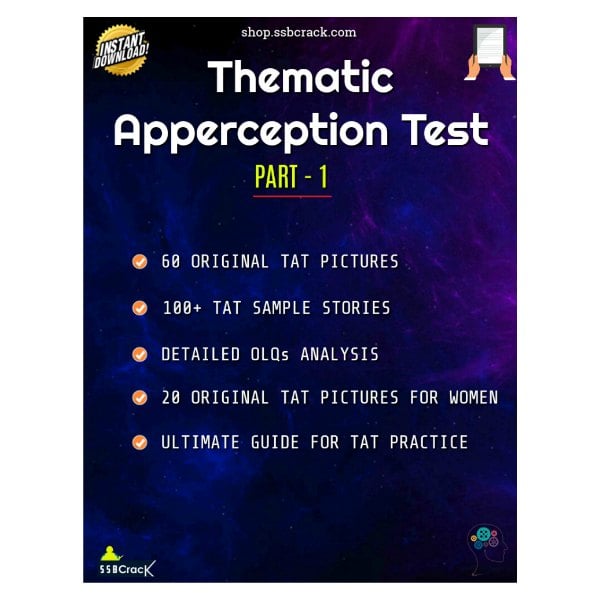 What has led up to the situation

What is happening at the moment

What the characters are feeling and thinking their mood.

What is the outcome of the story.
How to prepare for TAT- Thematic Apperception Test
Keep on practice by writing stories on various pictures
Improve your writing speed.
Keep a clean and calm thought process while writing story.
Always write a practically possible story.
Writing something from real life situations is also helpful.
Do not use very tough language which is hard to understand.
Write legible.
Download TAT practice sets
For best results download the file and play it in MS Powerpoint.
Sample
Also Read: