WAT is also known as the Word Association Test. WAT is conducted in SSB Interview during psychological testing. 60 words are shown on a screen one by one, each word is flashed for 15 secs and candidates are required to write their response to that word in under 15 secs. Similarly 60 words are shown on the screen.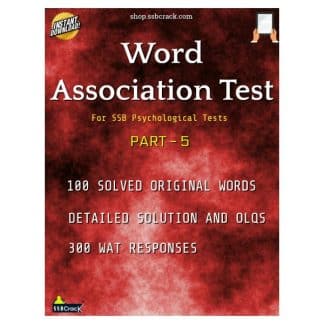 It is a tricky exercise and it tests you by putting severe time constraints. This forces you to give the most genuine answer. It isn't easy to mask anything in such a short duration of 15 seconds. What puts you in a total dilemma is when negative words are given to you.
100 Negative Words WAT Word Association Test
Anger
Avoid
Awful
Ashamed
Annoy
Abandon
Abuse
Afraid
Alone
Attack
Alcohol
Beg
Bore
Bad
Broken
Blame
Beer
Booze
Bomb
Cannot
Clumsy
Confuse
Cheat
Delay
Danger
Difficult
Dislike
Defeat
Dead
Damage
Deny
Depress
Drug
Dirty
Dishonest
Damage
Divorce
Disease
Dreadful
Disaster
Dumb
Evil
End
Excuse
Embarrass
Enemy
Fear
Fight
Furious
Fault
Fail/Failure
Foul
Fright
Force
False
Gossip
Greed
Guilty
Hate
Hurt
Hide
Hunger
Horrible
Harm/Harmful
Humiliate
Impossible
Ignore
Insecure
Ill
Insane
Inferior
Insult
Jealous
Kill
Lie
Lost/Loose
Miser
No/Not/Never
Offensive
Pain
Pessimist
Problem
Poor
Poison
Quit
Reject
Revenge
Rude
Sad
Sorry
Sorrow
Steal
Suspicious/Suspect
Traitor
Tension
Ugly
Upset
Un-fair,healthy,pleasant,happy,just,favourable,wanted,loved
War
Worthless/Zero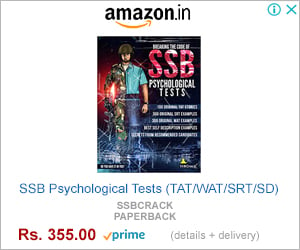 Tips for dealing with Negative word:
Don't always try to write a positive thing, some things can be written in a negative way but still be good. As for Unemployment, You can write 'It is the biggest problem of India.
You can change the form of the word like you can make poor as poverty so use this to your advantage.
Write short and snappy responses, do not write big sentences.
If you are not able to think of anything then simply write your reaction with the positive of that negative word.
It is not always necessary to write a full sentence, you can sometimes just write your reaction.
Do not spend much time thinking.
Try not to think about the previous word while moving on to the next.
You can write how you can remove that particular negative thing with some positive thing, like 'Nervousness can be overcome by preparations'
Be very calm and positive throughout the whole procedure.
Think randomly of negative words and try thinking of responses as soon as possible.
Do not mug up sentences in advance.
It is not possible to collect all negative words here so feel free to comment any negative word in the comment box below. You can also write sample answers and negative words you have faced in your SSB.
Also Read