There has been a debate over the roles and equality between men and women since the inception of mankind. From the ancient period to the modern era, the issue of women and their role in the society has remained a hard nut to crack. We have indeed come a long way to the 21st century where women can not only match men step to step but can even better their achievements. We have had women CEOs of multinational companies, prime ministers, entrepreneurs and what not. Women have even ventured into space. Having said that, we still live in a society which has a parochial mind set. Or to put it straight our society is still more or less patriarchal. And when it comes to the role of women in the armed forces, we have a sacrosanct and definite role for them.
Women In The Armed Forces – BACKGROUND
The induction of women as regular officers started in the year of 1992 in the Indian Army with a short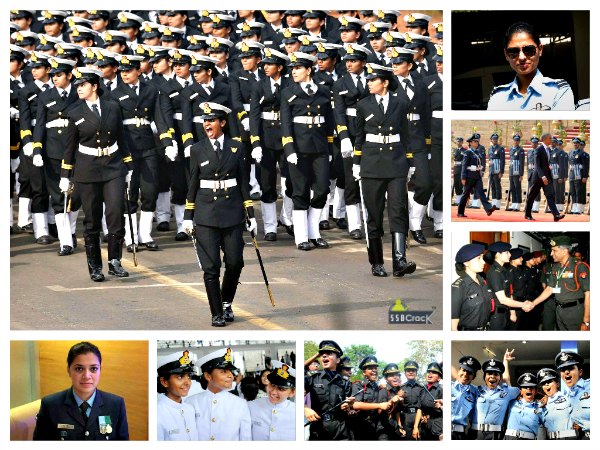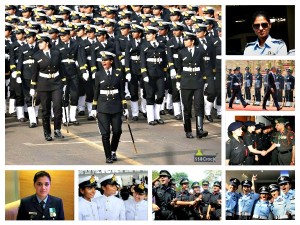 service commission course. After this the other two forces navy and air force followed suit and started recruiting female candidates into their establishment. Prior to 1992, women were only part of medical, nursing and dental corps. We have indeed come a long way since then and women are inducted every six months on a regular basis in all the three armed forces. The maximum term up to which women can serve as a regular officer is 14 years except the medical corps.
Women In The Armed Forces – CURRENT SCENARIO
As things stand, women consist of about 2.65% officers in the Army, 3.1% in the navy and about 7% in the air force. However, their services are limited to administrative, logistic and back support. Women are not considered for full fledged warfare and battlefield duties in all the three services. Women play their part pretty well in fields like medical, education and technology but when it comes to exposing them straight in the face of the enemy, the armed services have employed a policy of strict refusal. Many reasons have been cited to back this decision but there is a longstanding debate about equality and status of the fairer sex. Some people also argue that when women have come a long way in this globalised world, why they can't be considered for a battle field position. People also feel that there is a gender bias prevailing in our services and women are treated as second grade officers. People allege that when BSF can have an all women battalion why other forces cannot?
Women In The Armed Forces – A PRAGMATIC VIEW
There is no doubt that women have achieved tremendous feats like climbing the Everest, leading the contingent at RD parade and winning various laurels but when it comes to the issue of national security you cannot let sentiments take over. Yes, women are really active in the forces of countries like Israel, USA and Australia but even these countries do not let them face the direct attack of enemy. India is not as technologically advanced as the developed countries. Most of our equipments have to be manually operated and this limits the role of women in battle duties. Moreover, the conditions during the war are really nerve wrecking and no country would want their women to face such horrific circumstances when there are suitable men for the purpose. As things stand there is absolutely no doubt about the potential of women in any aspect related to the defense of our country but there are certain other factors which need to be addressed first.
Women In The Armed Forces – PERSONAL COMMENT
Let's not become emotional about this sensitive subject. Every step taken by the armed forces has to be in the direction of improvement. Although there would be many women who are as capable as their male counter parts to confront the enemy directly and give it their all for the country, it is for the top brass to decide what needs to be done next. The issue is not a very simple one as it also involves the safety of women in the forces because I can vouch for the fact that women are treated with utmost respect and courtesy in the armed forces. Therefore, no decision should be taken in a huff, all the parameters must be considered and ultimately it should be the flag of our country which Flies High!!!
JAI HIND!!!