The Sabhiki Cup-2016, a sports meet for trainees of five premier officer training academies of the Army, Navy and the Air force will be held at Indian Naval Academy (INA), Ezhimala from 14th to 18th of March 2016.
The sports meet, previously known as Hexagonal Meet, was renamed as 'Sabhiki Cup' in 1991 after the then Commandant, National Defence Academy (NDA), Khadakvasla, Air Marshal DS Sabhiki, AVSM. The current edition of the meet will see participation of teams from Indian Military Academy (IMA), Dehradun; Air force Academy (AFA), Hyderabad; NDA and Officers' Training Academy, Chennai; in addition to the INA. The aim of the sports meet is to promote the spirit of sportsmanship, espirit-de-corps and healthy competition between the military academies. The Commandants/Dy Commandants of participating academies will also be at a 'Retreat' to discuss issues of mutual interest.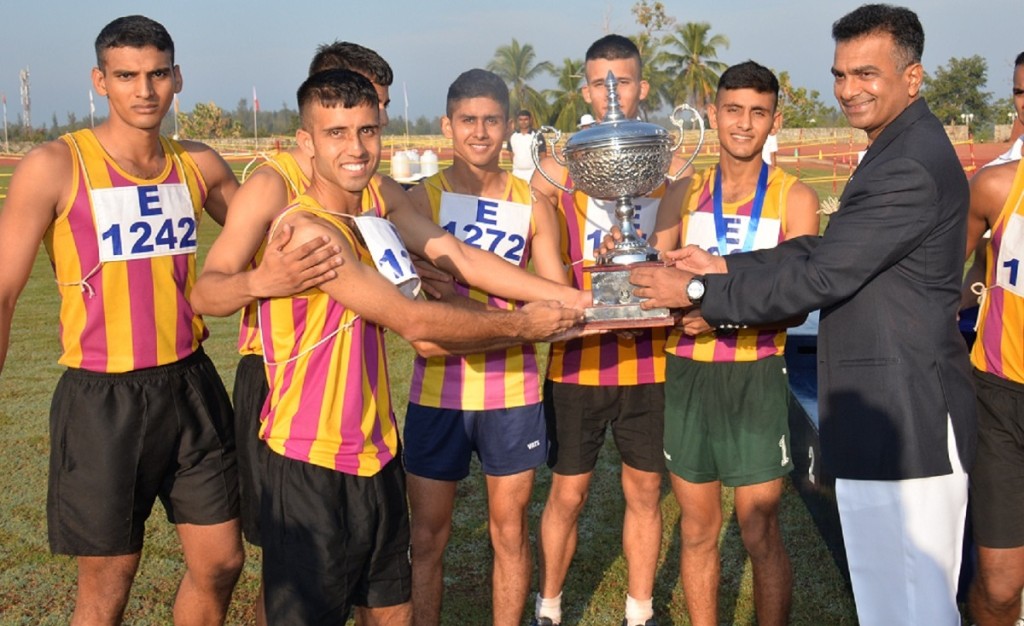 The event will be contested in Hockey, Volleyball, Tennis and cross- country running. Hockey and Volleyball will be conducted on league-cum-knockout basis. The overall winner and the recipient of the coveted 'Sabhiki Cup 'will be decided by the overall performance of the teams in all the four disciplines.
The cadets at INA will also be having their Mid-Term break during this period and many of the senior term cadets will be visiting various Indian Naval ships and establishments based on western and eastern seaboards of India as part of their training curriculum. It will also be a special time for the first term cadets, who joined INA in January 2016, as their parents would be visiting them for the first time. Parents of more than 275 cadets have been invited to visit INA from 17-18 March 2016 and the INA is fully decked up for both the 'Sabhiki Cup' and parents visit.