INSV Mhadei, the sailing vessel of the Indian navy has some brave stories attached to it in the sea. To mention some, Commander Dilip Donde became the first Indian national to complete a single-handed circumnavigation under sail, in an Indian-built boat. He sailed from Mumbai on 19 August 2009 and returned to Mumbai after four stops on 19 May 2010. It was later used by Abhilash Tomy for his own single-handed, unassisted, non-stop circumnavigation under sail.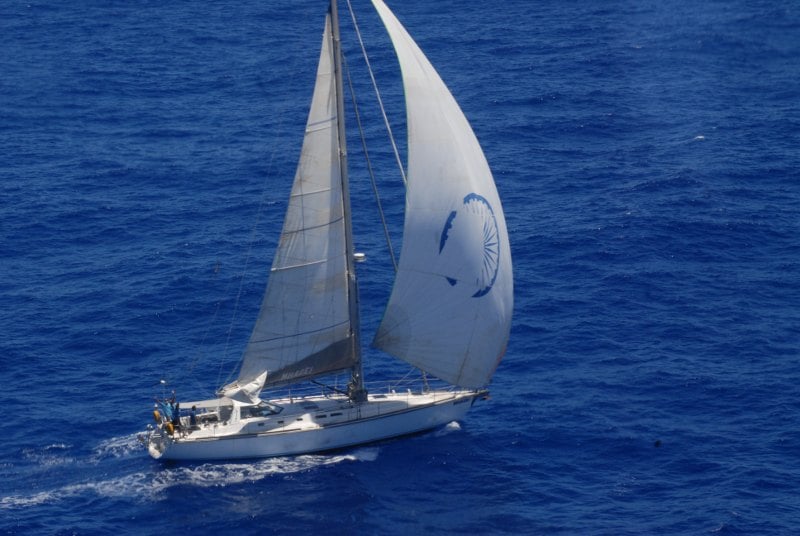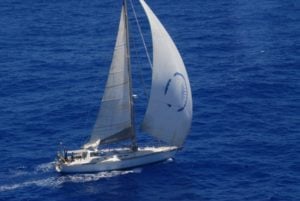 In yet another historical event relating to the vessel, the Indian Navy set sail the vessel with an all women crew. It sailed from Goa with an all-women crew for a voyage to Port Louis, Mauritius . The boat is being skippered by Lt Cdr Vartika Joshi (a Naval Constructor). This would be the first open-ocean voyage of the Navy's all-women crew of Mhadei, who are currently training to undertake a circumnavigation of the globe in 2017.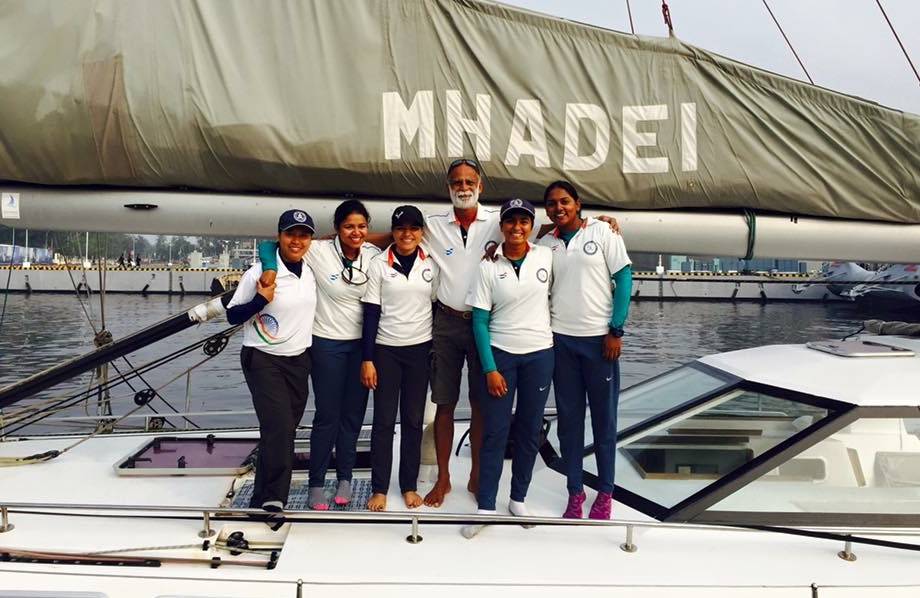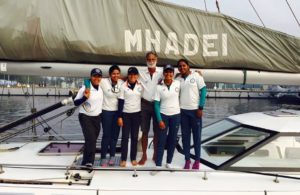 The crew comprising Lt P Swathi, Lt B Aishwarya, Lt Pratibha Jamwal, Lt Vijaya and Lt Payal Gupta would be undertaking this arduous voyage through rough seas and heavy weather, expected during the Monsoons, in the Arabian Sea. This is a training voyage to expose the young crew to weather that would be faced by them during the circumnavigation in 2017.
All the women officers are keen sailors who took to the sport after joining the Indian Navy. The Skipper, Lt Cdr Vartika Joshi and Lt Swathi have been part of Mhadei crew on earlier voyages. The officers have undergone theoretical training in Navigation, Communication, Meteorology and Seamanship at the navy's training schools in Kochi. Since then, the Officers have been training under Cdr Dilip Donde, India's first Circumnavigator, who undertook his voyage on the same boat, in 2008-09.
When women empowerment is a hot topic of discussion the Indian navy shows how it is done. Permanent commission for women officers of high merit, induction of women into fighter streams the navy is doing it all. Brave ladies of the country what are you still waiting for? ' An ocean of opportunity awaits you '!!!!