At 29, Nidhi Mishra Dubey lost her husband who was a Naik in the Mahar Regiment.
When he died, Nidhi was pregnant with their son. When Nidhi learnt that there was a provision in the Army for the widows of armed personnel to join the forces, she decided to apply. "I saw how helpful thefauji s were when my husband was ailing. I liked the camaraderie in the Army. I have great respect for the vardi (uniform), as my father, who is in the police force also wears one." Fortunately for Nidhi, many things colluded in her favour, most of all the help and encouragement she received from the Army. R. Vinayak, a retired Brigadier, who helped her out with her family pension, says he was struck by Nidhi's determination. "She had already applied unsuccessfully four times, but she kept at it."
Finally, with some mentoring from the Brigadier, Colonel Diwanji who also runs a training centre in Indore, and Colonel M.P. Singh who was the GTO (Group Testing Officer) at the Mahar Regimental Centre, Sagar, Nidhi made it to the merit list of the SSB in May 2016 in her 5th attempt.
Download:
"She fared extremely well in the SSB rankings," says Brigadier Vinayak.
Nidhi also says she is no stranger to hardship, and that she doesn't fear the physical rigors of a soldier's life.
Her decision to join the Army was also fuelled by her determination to ensure that her son joins the armed forces as well in the future.
"All along, I have been encouraged, supported and cheered on by the fauji s," she says, "So, this is the best possible thing I can do." She reiterates that she achieved her goal because of her parents' and brother's unstinting support. "I couldn't have done it without them," she says. Nidhi will also leave her son behind at her parents', as she readies herself to don the uniform and report at OTA in early October, along with Swati Mahadik.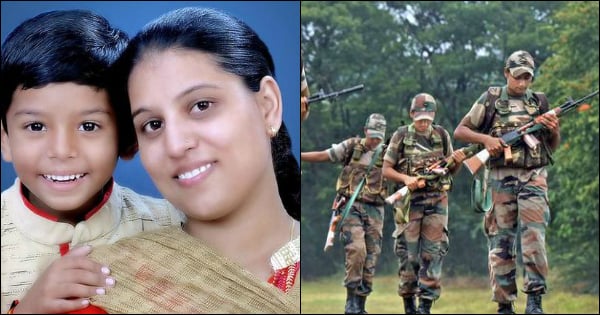 I liked the camaraderie in the Army and I have great respect for the vardi
Nidhi Mishra
Download: