Maj Gen Mohd Amin Naik, a Kashmiri Muslim who started his Indian Army career with his passion for Sports, Mountaineering and Engineering, having performed excellently in every task at hand and making efforts to build a better and a stronger India.
Amin Sir hails from the same village as the infamous militant Burhan Wani, but instead filled with tremendous constructive attitude towards nation building. He is the man with a vision for Kashmir's well-being.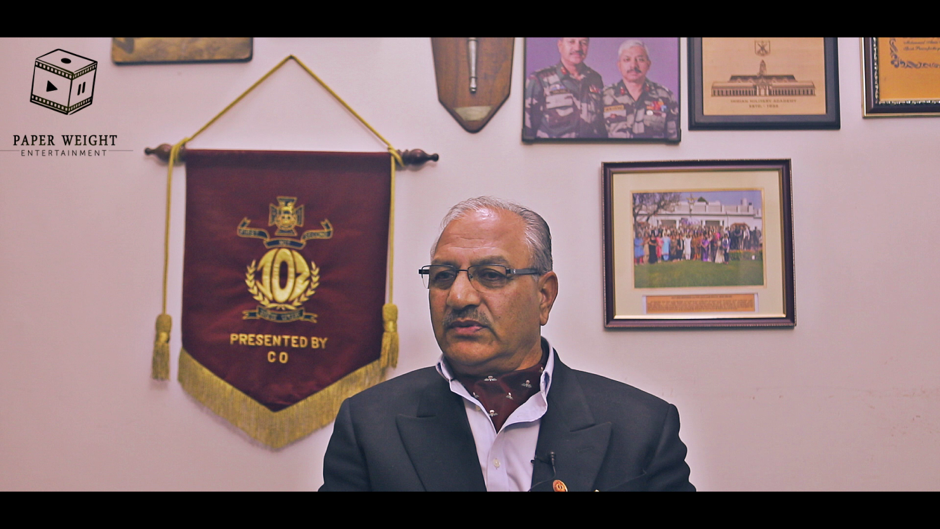 From winning Asian Games Bronze Medal to leading a successful Nanda Devi Ecological Mountaineering Expedition, to setting up Army Sports Institute from scratch, to nation building services at Corps of Engineers, Gen Amin excelled as a soldier, his efforts in creating Job prospects in Kashmir to fight militancy, to being the chairman at first learners girls school, to inspiring Kashmiri Youths to join Indian Army, this man has excelled as a human being in trying to give back to the society… Gen Amin is a perfect example of how if a person puts his heart at something, can achieve excellence…
WATCH this Full Episode to listen to Maj Gen Amin Naik and get to know the courage for excellence in him.

This episode is part 'Undefeated – Soldiers of Courage', an ambitious Web-Series by Paper Weight Entertainment, inspired by the life that a soldier and their families live. What makes them stand out and what gives them the courage to keep living even after the harsh situations they go through during their service for the country and how they (soldiers) who join the armed forces at a very young age grow and imbibe certain principles in life that sets them apart from the others.
WATCH the #UNDEFEATED SERIES here
https://www.youtube.com/playlist?list=PLP_Hhigb-mRFkJw4HFW0w-KllfvPVCAs1