Candidates who have cleared the NDA 2 2017 written exam for NDA 140 Airforce course and opted Indian Air Force as their first preference can check their AFSB interview date and venue below. Candidates are suggested to read the official instructions linked below before proceeding.
Call up details of provisionally eligible applicants Received from UPSC at air HQ for 140 NDA course (with air force as the first choice) are given in the list below. Candidates are to report for SSB testing at the place, time & date mentioned against respective names. A Representative of the air force selection board in air force Uniform will receive the candidates and escort them to the air force selection board. You are to show him your id proof and call letter/admit card at railway station. Your mobile phones would have to be securely kept in your luggage which would be deposited at the reporting point.
Call letters are being dispatched for SSB interviews from the respective AFSB as given against the names. In case call letter is not received, candidates may report to respective AFSB with a print out of this page along with the page where the name of the candidate is reflected.
Physical conditioning: you are advised to be physically fit when you report for ssb in order to be able to undergo various test at afsb. You should aim to acheive an ability to run one mile (1.6kms) in 10 minutes, 10 push-up & 3 chin-ups.
Candidates are to ensure that they fulfill the eligibility criteria as stipulated in the advertisement prior to proceeding to the designated afsb. Candidates found not meeting the eligibility criteria will be sent back without payment of traveling allowance.
How To Prepare for AFSB:
Read the official NDA 140 Air Force call list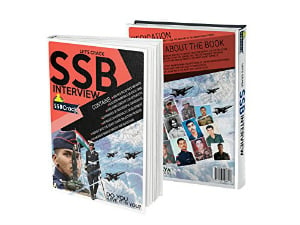 To crack SSB and AFSB Interview get "Let's Crack SSB Interview" Book from Flipkart. Trusted by thousands of defence aspirants
Also Download Helpful eBooks: