The President and Supreme Commander of the Indian Armed Forces Shri Ram Nath Kovind conferred 3 Kirti Chakras and 17 Shaurya Chakras to Armed Forces Personnel for displaying conspicuous gallantry, indomitable courage and extreme devotion to duty at a solemn ceremony at the Rashtrapati Bhawan on 27 March. Out of these, 1 Kirti Chakra and 5 Shaurya Chakras were given posthumously.
The President also conferred 14 Param Vishisht Seva Medals, 1 Uttam Yudh Seva Medals and 22 Ati Vishisht Seva Medals to senior officers of the Armed Forces for distinguished service of an exceptional order.
Kirti Chakra Awardees:
MAJOR DAVID MANLUN, 164 INF BN TA (NAGA), POSTHUMOUS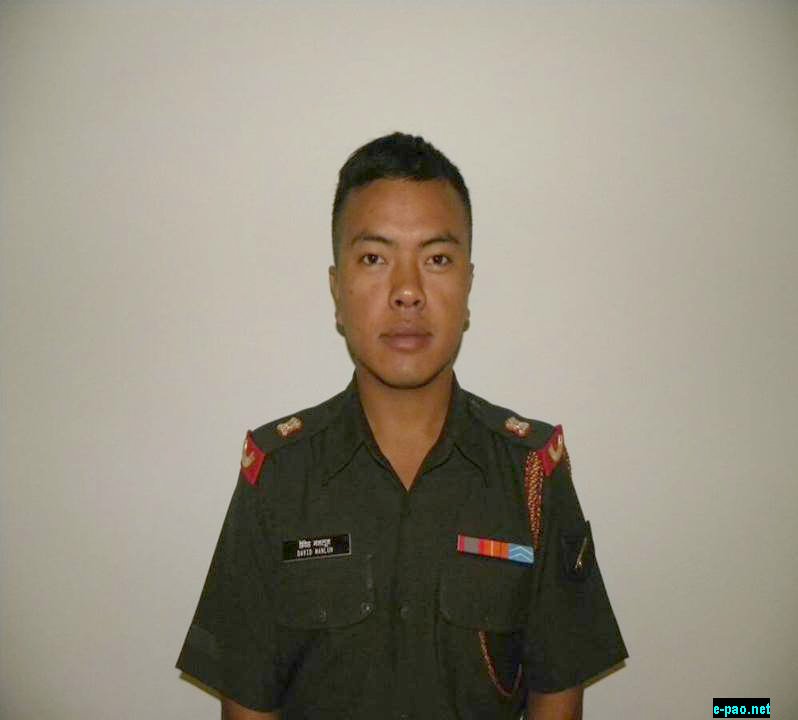 During an operation in dune 2017, contact with a group of militants was established by the column under Major David Manlun in Northern Nagaland. A fierce firefight ensued immediately, wherein the militants lobbed grenades towards the position of Major David Manlun injuring him and three other ranks, Despite bearing the brunt of militant's fire and grenade blast, Major David Manlun, with utter disregard to his personal safety, moved forward and opened fire from close range to pin down the militants, thus preventing them from causing further casualty to own troops and eliminated three militants. Major David Manlun succumbed to his injuries shortly thereafter.
Major David Manlun displayed conspicuous bravery and leadership of the highest order and made supreme sacrifice in fighting with the militants.
MAJOR VIJAYANT BIST, 4 JAKLI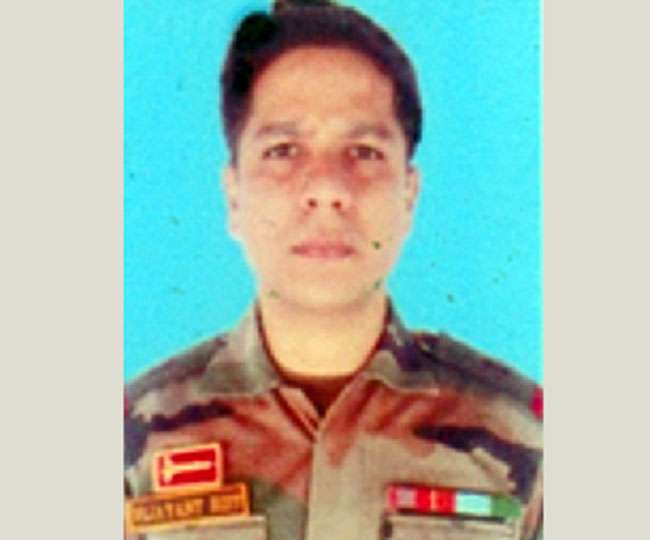 On 06 June 2017 at 2140 hours, leading an ambush in Chorgali Forest of Uri district of Jammu and Kashmir, Major Vijayant spotted infiltration and immediately engaged them. In the intense firefight, some terrorists infiltrated into Goalta forest.
At 0500 hours on 07 June, Major Vijayant tracked the terrorists and at 1140 hours engaged them in a fierce firefight. While closing in with the terrorists, the first scout of the patrol Rifleman Raj Paul got injured. Under heavy volume of fire from the terrorist, the officer unmindful of his personal safety crawled forward and pulled his colleague almost 30 meters in an undulating ground behind cover. The terrorists continued to engage the patrol with heavy fire. Undeterred, he regardless of personal dangers, carried out hot pursuit of escaping terrorists. Displaying tactical acumen and extraordinary physical courage, he moved forward and engaged the fleeing terrorist and thus prevented their escape.
The officer motivated his team to continue the search of terrorists for next 48 hours under adverse weather conditions. His perseverance fructified on 09 June at 1345 hours when the terrorists were sighted again. In ensuing firefight, officer dashed forward, unmindful of terrorist's heavy fire and lobbed grenades while firing on them. In this daring act, he neutralized one terrorist. However, the second terrorist charged towards the patrol and came face to face with the officer. Major Vijayant displaying nerves of steel and raw courage engaged the second terrorist in a close quarter battle and eliminated him at point blank range.
For displaying conspicuous gallantry and indomitable spirit, beyond the call of duty for eliminating two terrorists, saving the life of one comrade under a heavy volume of fire and gallantly leading his men in neutralising three more terrorists, Major Vijayant is awarded "KIRTI CHAKRA".
SHRI CHETAN KUMAR CHEETA, COMMANDANT, 45 BN CRPF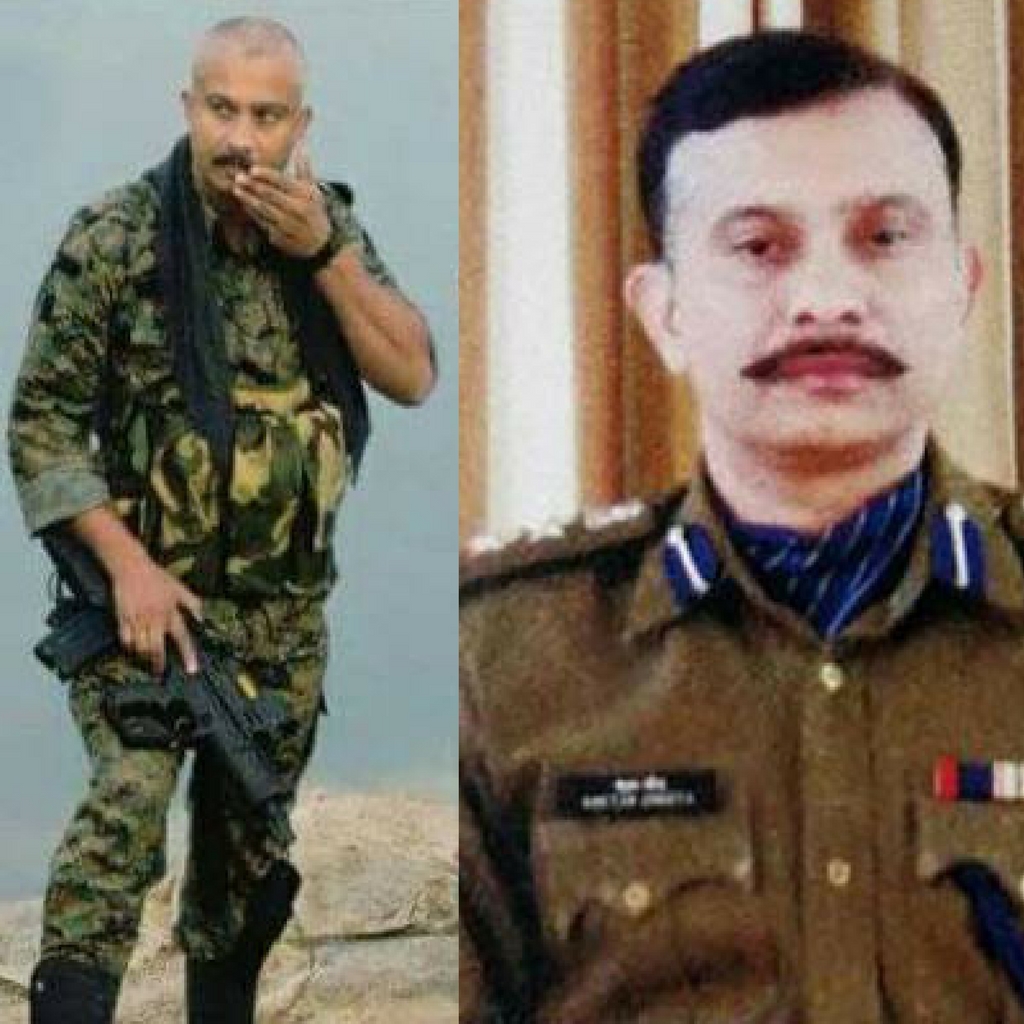 On 14 February 2017, during a joint operation against two foreign militants hiding in Parry Mohalla, PS-Hajin, Distt Bandipora, Jammu and Kashmir, displaying tactical acumen and raw courage, Shri Chetan Kumar Cheeta, Commandant, 45 Battalion, Central Reserve Police Force along with his team moved stealthily towards the target house and spotted a militant behind a haystack in the compound. In a split moment, he sprang out of his position and charged at the militant and neutralized him. Meanwhile, other militant showered a barrage of bullets towards Cheeta and his team followed by carpeting of UBGL shells.
Cheeta and his fellow men sustained several gunshot wounds and splinter injuries. Severely wounded Shri Cheeta continued to goad the troops to retaliate and himself kept firing at the militant preventing any further loss to own troops. Shri Chetan Kumar Cheeta displayed exemplary bravery, raw courage, exceptional leadership qualities and indomitable fighting spirit risking his own life in neutralizing the hardcore terrorists.
Shaurya Chakra Awardees:
17 Shaurya Chakras were awarded to the following Bravehearts:
4188533W NK CHANDRA SINGH, KUMAON SCOUTS, 13TH BATTALION THE RASHTRIYA RIFLES (POSTHUMOUS)
IC-71967M MAJOR SATISH DAHIYA, ARMY SERVICE CORPS, 30TH BATTALION THE RASHTRIYA RIFLES (POSTHUMOUS)

MAJOR SATISH DAHIYA

PID-036364 CONST MANZOOR AHMAD NAIK, JAMMU & KASHMIR POLICE, 42ND THE RASHTRIYA RIFLES (POSTHUMOUS)
903038 SERGEANT KHAIRNAR MILIND KISHOR, INDIAN AIR FORCE (GARUD) (POSTHUMOUS)

SERGEANT KHAIRNAR MILIND KISHOR

905119 CPL NILESH KUMAR NAYAN, INDIAN AIR FORCE (SECURITY) (POSTHUMOUS)

CPL NILESH KUMAR NAYAN

SHRI CHANDAN KUMAR, AC (IRLA-9056), CRPF

Chandan Kumar

SHRI AMAR NATH MlSHRA, CONSTABLE, CRPF

AMAR NATH MlSHRA

JC-414170P NB SUB SURENDRA SINGH, 4TH BATTALION THE PARACHUTE REGIMENT (SPECIAL FORCE)
2616368W SEPOY VENKATARAO ABOTULA, 8TH BATTALION THE MADRAS REGIMENT

SEPOY VENKATARAO ABOTULA

SHRI P TRINADHA RAO, ASST. ASSAULT COMMANDER, ANDHRA PRADESH

P TRINADHA RAO

SHRI CHIKKAM GV RAMACHANDRA RAO, SENIOR COMMANDO (5966), ANDHRA PRADESH

CHIKKAM GV RAMACHANDRA RAO

270883A SEP ARIF KHAN, THE GRENADIERS REGIMENT, 55TH THE RASHTRIYA RIFLES
15225911X GUNNER RISHI KUMAR RAY, REGIMENT OF ARTILLERY/155 FIELD REGIMENT
9109592Y LANCE NAIK BADHER HUSSAIN, 4TH BATTALION THE JAMMU AND KASHMIR LIGHT INFANTRY

LANCE NAIK BADHER HUSSAIN

SS-44764Y CAPT ABHINAV SHUKLA, 2ND BATTALION THE PARACHUTE REGIMENT (SPECIAL FORCES)

Capt Abhinav Shukla

IC-76020F CAPTAIN ROHIT SHUKLA, THE RAJPUT REGIMENT/44TH BATTALION THE RASHTRIYA RIFLES

Capt Rohit Shukla

2691007Y HAVILDAR MUBARIK ALI, THE GRENADIERS REGIMENT/55TH THE RASHTRIYA RIFLES
Apart from KC and SC, Param Vishisht Seva Medal (PVSM), Uttam Yudh Seva Medal (UYSM) and Ati Vishist Seva Medal (AVSM) were awarded to officers for their distinguished service:
Param Vishisht Seva Medal (PVSM)
IC-35479Y LIEUTENANT GENERAL BALWANT SINGH NEGI, UYSM, YSM, SM, VSM**, INFANTRY
IC-38311X LIEUTENANT GENERAL SATISH KUMAR DUA, UYSM, SM, VSM/INFANTRY
IC38679A LIEUTENANT GENERAL ABHAY KRISHNA, UYSM, AVSM, SM VSM/INFANTRY
VICE ADMIRAL KARAMBIR SINGH, AVSM (02151-N), FLAG OFFICER COMMANDING-IN- CHIEF, EASTERN NAVAL COMMAND
AIR MARSHAL SHYAM BIHARI PRASAD SINHA, AVSM, VM (16053) FLYING (PILOT)
AIR MARSHAL RAKESH KUMAR SINGH BHADAURIA, AVSM, VM (16026) FLYING (PILOT)
IC-35960X LIEUTENANT GENERAL SHRAVAN KUMAR PATYAL, UYSM, SM/INFANTRY
IC-39818L LIEUTENANT GENERAL SURESH SHARMA, AVSM, THE CORPS OF ENGINEERS
MR-03992M LIEUTENANT GENERAL ARUP KUMAR DAS, ARMY MEDICAL CORP
VICE ADMIRAL ARUN KUMAR BAHL, AVSM, VSM (50693-K), PROJECT DIRECTOR, ADVANCE TECHNOLOGY VESSELS PROGRAMME
IC-35919F LIEUTENANT GENERAL AMARJEET SINGH, AVSM**, SM, INFANTRY (RETIRED)
IC-35923K LIEUTENANT GENERAL JAGBIR SINGH CHEEMA, AVSM, VSM, INFANTRY (RETIRED)
AIR MARSHAL MAHESH KUMAR MALIK, AVSM, VSM (15743) ADMINISTRATION (RETIRED)
IC-38691F MAJOR GENERAL JATINDER SINGH BEDI, ARTILLERY REGIMENT (RETIRED)
Uttam Yuddh Seva Medal (UYSM):
IC-39185H LIEUTENANT GENERAL AJAE KUMAR SHARMA, YSM, SM, INFANTRY HEADQUARTERS 16 CORPS
Ati Vishisht Seva Medal (AVSM):
IC-39130Y LIEUTENANT GENERAL RAJEEV CHOPRA, INFANTRY
IC-39380A LIEUTENANT GENERAL PODALI SHANKAR RAJESHWAR, VSM, REGIMENT OF ARTILLERY
IC-39436F LIEUTENANT GENERAL SATINDER KUMAR SAINI, YSM, VSM, INFANTRY
IC-39624H LIEUTENANT GENERAL PRADEEP M BALI, VSM, INFANTRY
IC-39073H LIEUTENANT GENERAL SANJEEV KUMAR SHRIVASTAVA, THE CORPS OF ENGINEERS
IC-40235P LIEUTENANT GENERAL GOPAL R, SM, INFANTRY
IC-40031H LIEUTENANT GENERAL SANJEEV KANAL, REGIMENT OF ARTILLERY
IC-407530P LIEUTENANT GENERAL MANMOHAN JEET SINGH KAHLON, ARMD
IC-41072Y LIEUTENANT GENERAL RAJEEV SIROHI, VSM, INFANTRY
SURGEON VICE ADMIRAL PAWAR ALHAD ANANT, VSM (75256-K), DIRECTOR GENERAL MEDICAL SERVICES (NAVY)
AIR MARSHAL PAWAN KAPOOR, VSM & BAR (35311) MEDICAL (RETIRED)
IC-40795F MAJOR GENERAL SANJEEV NARAIN, INFANTRY
IC-41183W MAJOR GENERAL SURESH CHANDRA MOHANTY, BRIGADE OF THE GUARDS
IC-45050X MAJOR GENERAL TEJBIR SINGH, SM, INFANTRY
MR-05596P MAJOR GENERAL MADHURI KANITKAR, VSM, ARMY MEDICAL CORPS
IC-42004X MAJOR GENERAL RANA PRATAP KALITA, SM, VSM, INFANTRY
REAR ADMIRAL INDER PAUL SINGH BALI, VSM (50825-K) (RETIRED)
AIR VICE-MARSHAL DIPTENDU CHOUDHURY, VM, VSM (17335) FLYING (PILOT)
AIR VICE-MARSHAL OM PRAKASH TIWARI, VSM (16678) FLYING (NAVIGATOR)
IC-49650X BRIGADIER GAMBHIR SINGH, THE GARHWAL RIFLES, HEADQUARTERS 63 MOUNTAIN BRIGADE
AIR COMMODORE INDERPAL SINGH WALIA, VM (19518) FLYING (PILOT)
AIR COMMODORE TEJBIR SINGH, VM (19958) FLYING (PILOT)