A week after all-women army expedition to Mt Bhagirathi was announced, the Indian Navy organized all women high altitude expedition to Mount Deotibba.
Mt Deotibba is 6001 Mtrs high and is located in Himachal Pradesh. The expedition by the women of Indian navy will go on from 28 May to 15 Jun 2018.
The expedition was flagged off by Vice Admiral AK Chawla, AVSM, NM, VSM, Chief of Personnel on 28 May 2018 from New Delhi. Lieutenant Commander Kokila Sajwan will be leading the team which comprises of 15 members including two base camp support staff.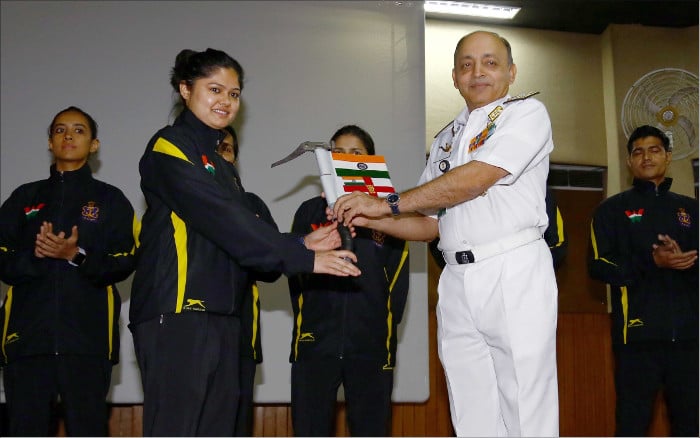 Another Feat in Naval Cap
Indian Navy had summitted Mt Everest in May 2017. The Service had previously launched the first successful expedition to Everest in 1965 and has been to the South & North poles in 2006 and 2008 respectively.
In 2017, five members from Team B successfully summited Mt Everest. The five member team pushed up to the summit of 'Sagarmatha' and the Naval Ensign was once again unfurled atop the world within a week's span.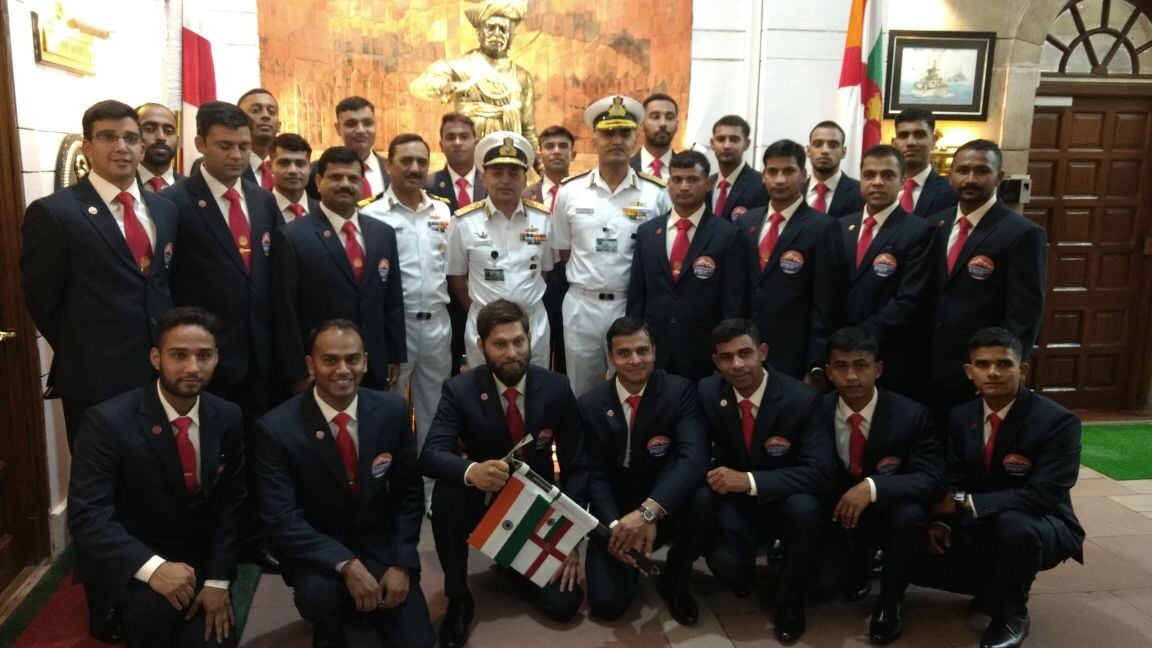 Last month, in May, Indian Naval Sailing Vessel Tarini (INSV Tarini) entered Goa harbour and came alongside the INS Mandovi jetty on completion of a historic global circumnavigation voyage on 21 May 18. The all-women crew of Tarini was received at the jetty by DM Nirmala Sitharaman along with Adm Sunil Lanba, V Adm AR Karve, senior officers and enthusiastic members from the naval community.
Now, with culmination of Sagar-Parikarma, Indian Navy seeks to achieve a similar feat on land by organising an 'All Women Expedition to Mt Deotibba as a launch pad for scaling higher peaks including Everest in near future.
Also Read: Tarini Homebound – INSV Tarini All Women Crew Completes Historic Circumnavigation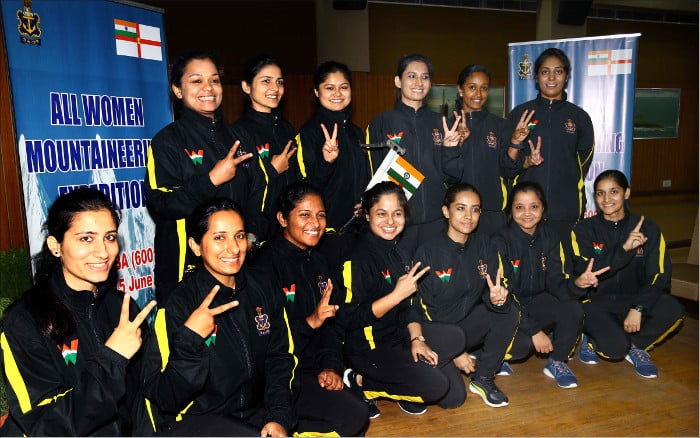 Mt Deotibba Trek
Located east of Manali, above the Jagatsukh Village, Deo Tibba Peak dominates the region of east of Manali along with Indrasan Peak. Standing at an elevation of 6001m, Deo Tibba makes an interesting peak climbing venture for the adventurists. Being a challenging expedition, it requires both strenuous trekking and climbing which will challenge the trekkers and from time to time push them off their limits.
Perched in the Manali Valley of Himachal Pradesh, Mount Deo Tibba is a technical peak well known among the mountaineers all around the globe. The trek starts from the exquisite region of Solang Nala and passes through the prehistoric village of Jagatsukh.
This rustic and exquisite village allows the trekkers to explore the ancient culture of Himachal. Afterwards, this congenial trek takes the travellers to the grazing grounds of Gaddi Shepherds and Chandratal Lake. This radiant lake offers a serene and splendid panorama that simply spellbinds the travellers.