Joint military exercise SURYA KIRAN-XIII is being conducted between India and Nepal at Pithoragarh, Uttarakhand. It will go on from May 30 to June 12, 2018. This will be the thirteenth edition of the military exercise between India and Nepal.
Largest Exercise in terms of troop participation
Exercise SURYA KIRAN is a biannual event which is conducted alternatively in Nepal and India. Notably in the series of military training exercises undertaken by India with various countries, Exercise SURYA KIRAN with Nepal is the largest in terms of troop participation.
Objective
The aim of this exercise is to conduct battalion level joint training with emphasis on counter terrorism operations in mountainous terrain. During the exercise, aspects of disaster management and joint effort towards relief work have also been included.
The joint military exercise will enhance the level of defence cooperation which will further strengthen the bilateral relations between the two nations.
The Participants
The exercise would comprise of nearly 300 soldiers from both Nepali and Indian armies who would share their respective experiences of counter-insurgency and counter-terrorism operations.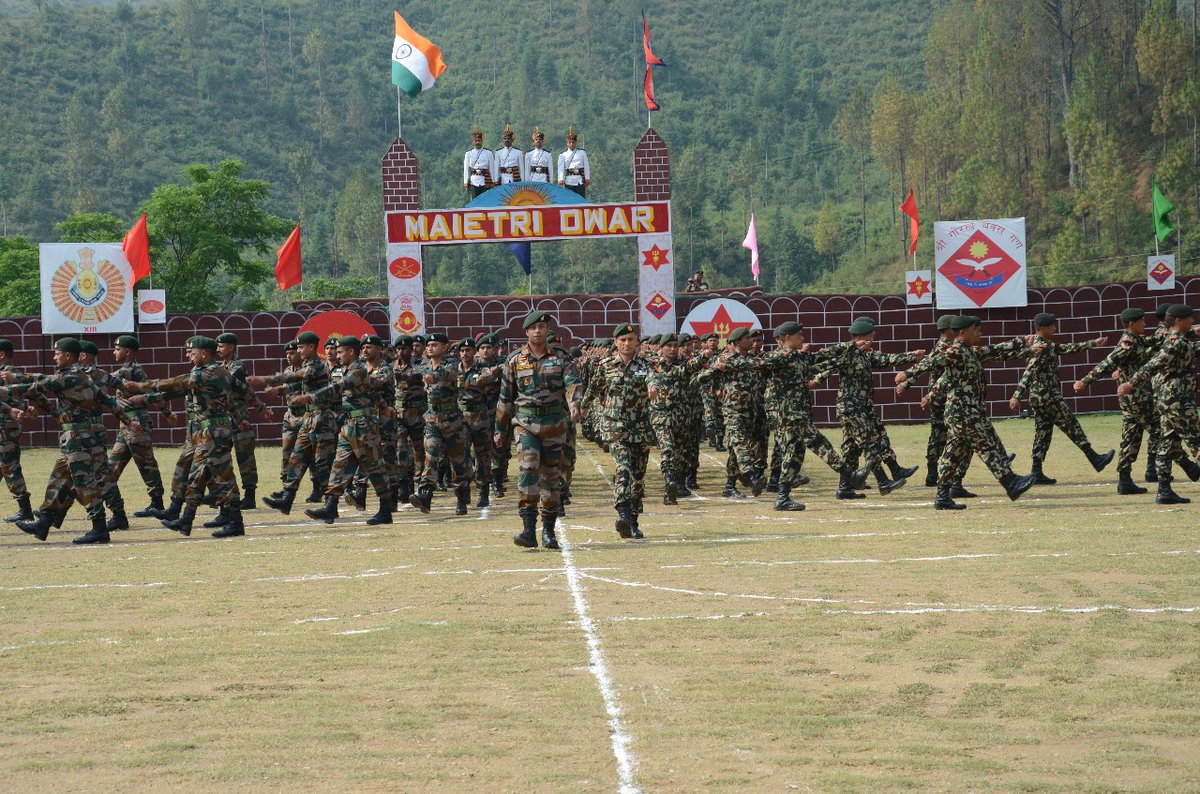 Panchshul Brigade Brigadier Rajan Malik inaugurated the Surya Kiran XIII at Maitri ground in Pithoragarh. Brigadier Malik addressed the candidates of joint military exercise followed by a drill and equipment display exercise. Indian army is being represented by the 13 battalion the Jammu and Kashmir rifles (13 JAK Rif) which is highly decorated and accomplished unit.
Women soldiers also participate
It would be first time when women soldiers of Nepali Army will join Indo-Nepal exercise Surya-Kiran.
Over 10 women soldiers lead by their officer will focus on a special drill designed to counter terrorist activities and disaster management in not so favourable conditions.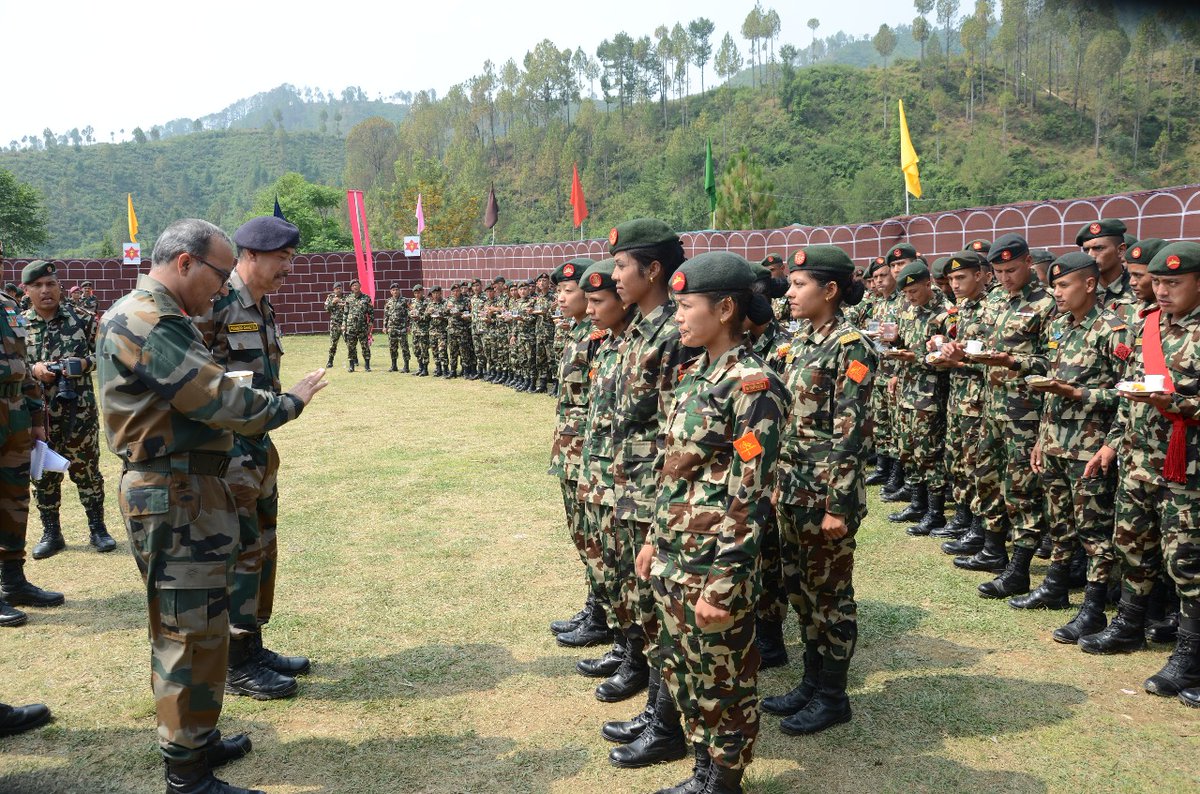 Strengthening diplomatic and military ties
With the focus on the implementation of key India-assisted projects and building the trust between two countries, Prime Minister Narendra Modi visited Nepal, after which it was assumed that battalion level military exercise will strengthen the Indo-Nepal relations in many aspects.
Conclusion
The culmination of exercise will be done with a 72 hours joint exercise which will show the joint skills of soldiers while conducting any counter terrorist operation.