Replacing Lt Gen Sarath Chand who retired on 31 May, Lt General Devraj Anbu, PVSM, UYSM, AVSM, YSM, SM assumed the charge of Vice Chief of the Army Staff on 01 Jun 2018.
Lt Gen Sarath Chand, who, after an illustrious career, handed over the baton to Lt Gen Devraj Anbu in a ceremony held at South Block.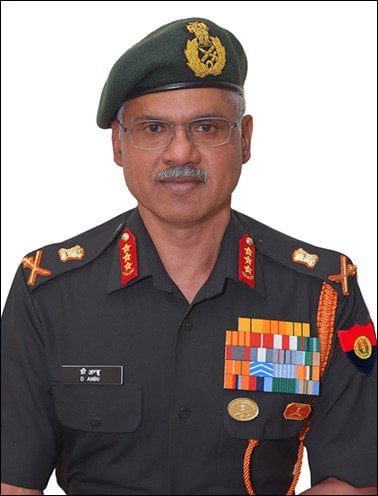 Prior to being appointed as VCOAS, he was GOC-in-C (General Officer Commanding-in-Chief) Northern Command from December 2016 to May 31.
Now the northern commander will be Lt Gen Ranbir Singh who is famous for announcing surgical strikes when he was the Director General Military Operations (DGMO). Officially now, Lt. Gen. Ranbir Singh is the GOC-in-C Northern Command. He was commissioned into 9 Dogra Regiment on 13 December 1980.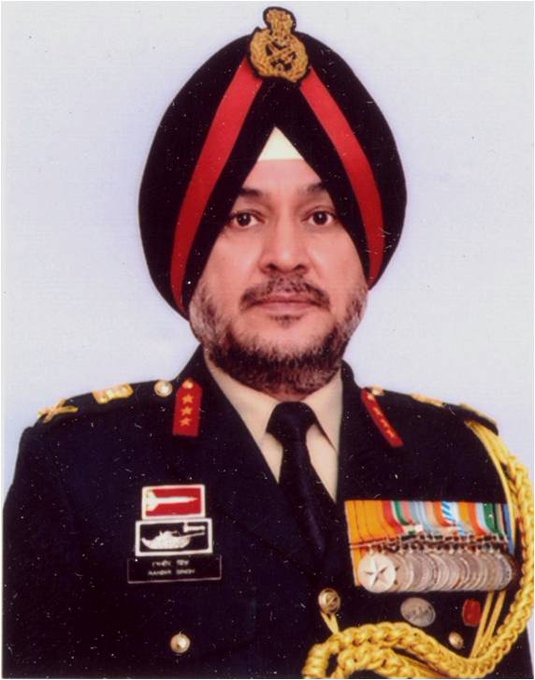 About Lt Gen Devraj Anbu
Lt Gen Anbu is an alumnus of Sainik School (Amravathinagar), NDA (Khadakwasla) and IMA (Dehradun) and has a military career spanning 37 years.
After commissioning, he did various courses at Defence Services Staff College (Wellington), Army War College (Mhow) and a National Defence College equivalent university at Jakarta, Indonesia.
He was commissioned into 14 Sikh Light Infantry on 07 June 1980 and has a rich operational experience with the distinction of serving in all types of operational environment.
He had served in Siachen Glacier, counter insurgency & counter terrorist operations in Jammu & Kashmir and North-East as well as in 'OP PAWAN' in Sri Lanka.
Commands and Appointments Held
Apart from this, he held many other appointments as follows:
The General Officer commanded his unit during 'OP PARAKRAM'.
53 Infantry Brigade on the Line of Control in the Kashmir Valley
17 Mountain Division in Sikkim
The Indian Military Training Team in Bhutan
Gajraj Corps in the Eastern Theatre.
Three important staff tenures at the Army Headquarters.
General Staff operation appointment at the Division and Corps HQ in the North-East and Jammu & Kashmir respectively.
He was the Instructor at the National Defence Academy
An International Military Observer with UN Peacekeeping Mission, UNTAG (United Nations Transition Assistance Group) at Namibia.
Awards and Honours

The general officer is highly decorated and has been awarded Sena Medal (Gallantry) for operations in 'OP MEGHDOOT', Yudh Seva Medal during command of the 53 Brigade, Ati Vishisht Seva Medal during command of 17 Division and Uttam Yudh Seva Medal during the command of an elite operational Corps.