India, Japan and the U.S. are conducting the annual Malabar trilateral naval war games off the coast of Guam in the Philippine Sea from June 6-15. Guam island was a theatre of an intense World War II when US forces stormed in to take it from the Japanese.
About Exercise Malabar
Exercise Malabar is a trilateral naval exercise involving the United States, Japan and India as permanent partners. Originally begun in 1992 as a bilateral exercise between India and the United States, Japan became a permanent partner in 2015.
Past non-permanent participants are Australia and Singapore. Australia, in the last two years, had repeatedly requested to be part of the annual drill but India again refused after China raised is concerns.
The annual Malabar series began in 1992 and includes diverse activities, ranging from fighter combat operations from aircraft carriers through Maritime Interdiction Operations Exercises.
The Malabar exercise began in 1992 as a joint Indo-US naval drill. But it was suspended from 1998 to 2002 after India conducted nuclear weapons tests in 1998. This year marks the 22nd edition of the exercise which has now become an annual feature in the deep military ties between the US and India.
Among High Tensions
The exercise comes at a time of increased friction between China and the three countries along with the nations bordering South China Sea as Beijing militarises reclaimed islands.
China and Japan have a thousand year history of fighting each other, while China and India just got out from the Doklam standoff. US, being the big bully it is, also has not so good relations with China.
Incidentally the U.S. has just renamed its Pacific command as Indo-Pacific command to underscore its commitment to the region in line with its Indo-Pacific strategy.
The Participants
India
The Indian Navy has sent the INS Kamorta, the first of four anti-submarine Kamorta-class stealth corvettes; the INS Sahyadri, a Shivalik-class stealth multi-role frigate; and the Deepak-class fleet tanker INS Shakti. There is also a P-8I Neptune advanced maritime patrol/anti-submarine warfare aircraft.
However, INS Vikramaditya is currently undergoing scheduled refit and will not take part in current exercise.
Japan
Japan is represented by the 19,000-tonne JS Hyuga – the lead ship of the Hyuga-class of helicopter carriers; the Takanami-class guided-missile/ASW destroyer JS Suzunami; the Akizuki-class guided-missile destroyer JS Fuyuzuki; and a diesel-electric attack submarine, as well as one Kawasaki P-1 maritime patrol aircraft.
US
The US Navy has fielded aircraft carrier USS Ronald Reagan (CVN 76), the guided-missile cruisers USS Antietam (CG 54) and USS Chancellorsville (CG 62), the guided-missile destroyer USS Benfold (DDG 65) and a P-8A Poseidon aircraft.
The Training
Malabar will be done in two phases: ashore and at-sea training. The harbour phrase will occur at Naval Base Guam from June 7 to 10 and the sea phase from June 11 to 16 in the Philippine Sea.
The at-sea part will see military-to-military coordination and capacity to plan and execute tactical operations in a multinational environment.
The events planned during the at-sea portions include gunnery exercises, anti-submarine warfare, air defense exercises, surface warfare exercises, helicopter cross-deck evolutions and underway replenishments.
Malabar 2018 in Pics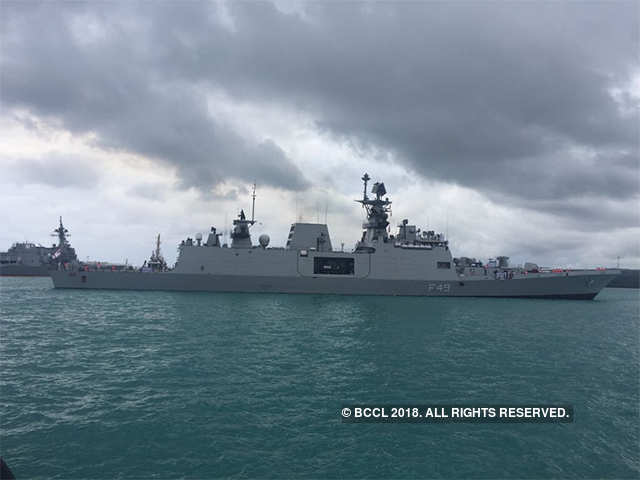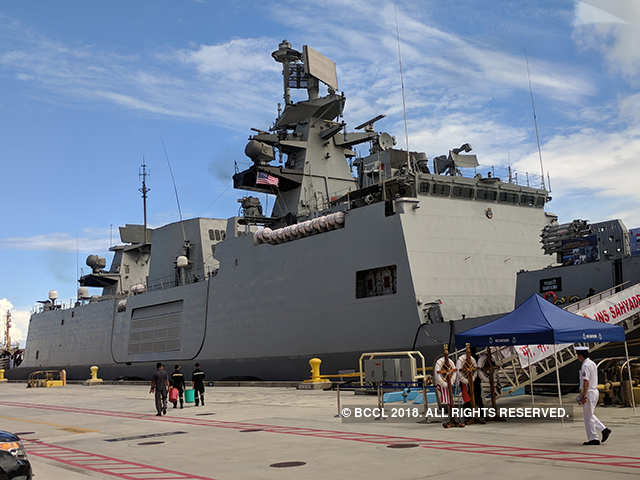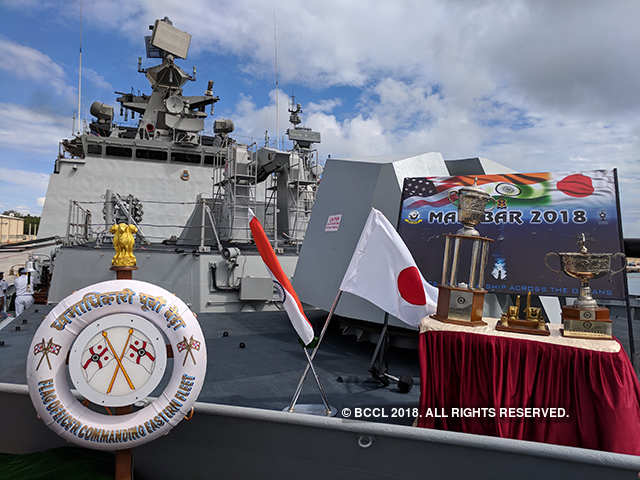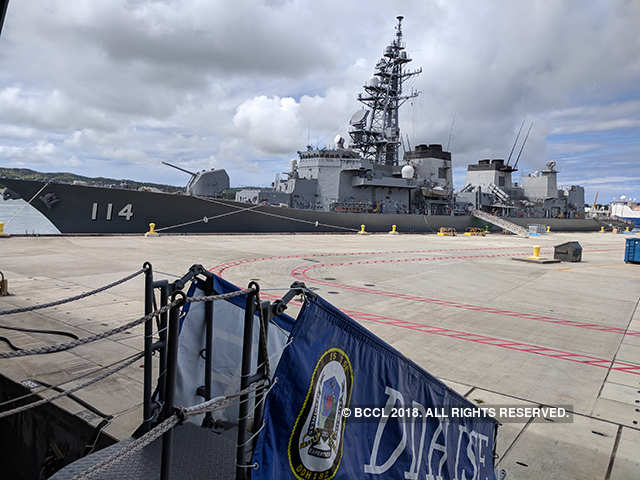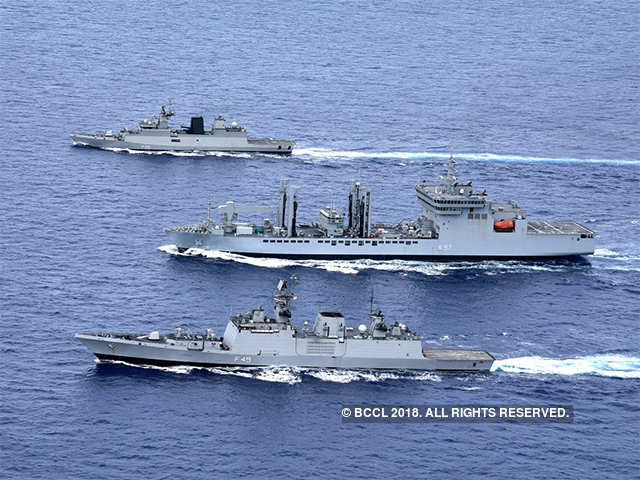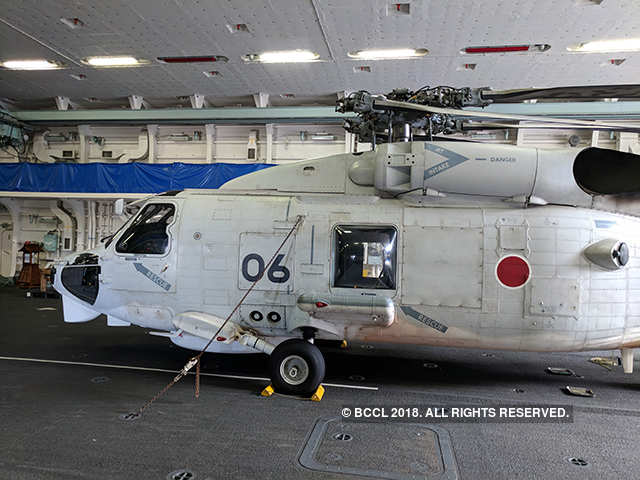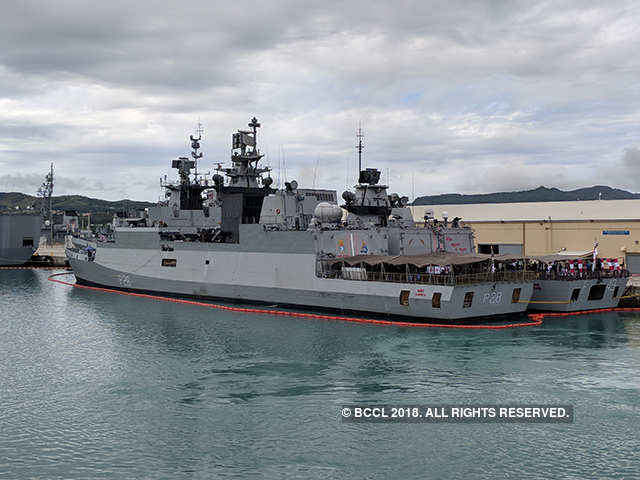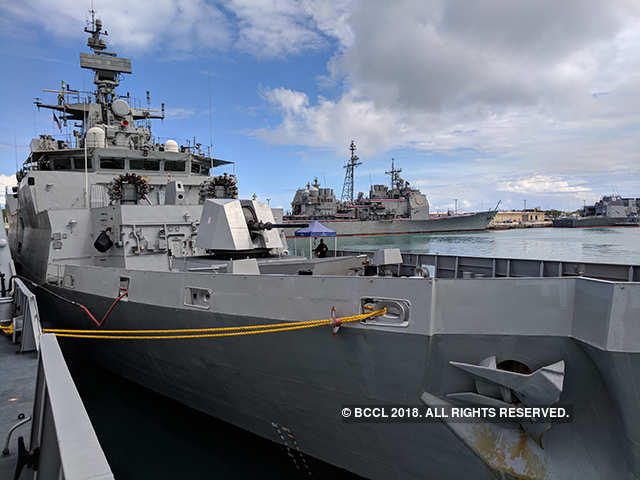 Image Rights: BCCL
Conclusion
The training in Exercise Malabar 2018 will focus on high-end war fighting skillsets, subject matter expert and professional exchanges, combined carrier strike group operations, maritime patrol and reconnaissance operations, surface and anti-submarine warfare, medical operations, damage control, helicopter operations and visit, board, search and seizure operations.