While going to SSB, many times, an aspirant is confused what all tickets to book for the return journey. One might get recommended and would need to extend his date; or one might get conference out or screen out and need to book return tickets asap. The most costly way to handle this is to book all the three tickets in advance.
But, for those aspirants who are dependents of service personnel, udChalo comes to help.
What is udChalo?
udChalo is an internet based market place owned and operated by UpCurve Business Services Pvt. Ltd. with its registered office at 604,Cosmos, Kumar Suraksha, NIBM Road,Pune – 411 048.
udChalo provides a common platform to check, compare and apply your defence quota discount while booking any flight tickets. udChalo gets you the unsold airline tickets at upto 40–50% discount on the lowest online fares. It's the one stop destination to get fantastic deals on flights for defence personnel.
The Idea and Founders
This idea is conceived by the graduates from Army Institute of Technology, Pune, where the students have a strong Army background.
Founder members of udChalo, entrepreneurs Varun Jain and Ravi Kumar are proud to serve all the service/retired personnel and their dependents.
How to book tickets using udChalo?
For this, one would require two things – service number and id proof/dependent proof.
Goto www.udchalo.com and enter your journey details, name, email ID and mobile number. Be careful while filling up the details as you will not be able change these once entered.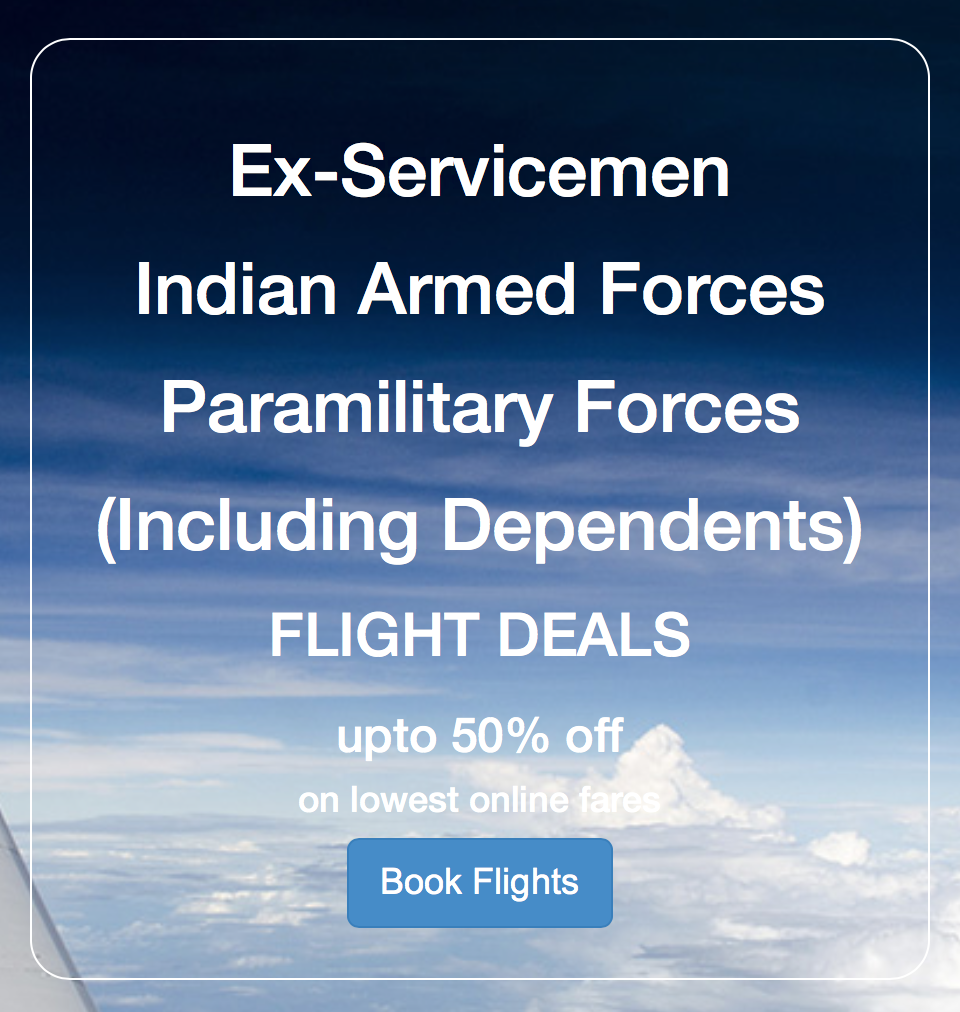 Then you need to select the type of force your parent serves/served in. This is applicable for both, the military and the paramilitary.
You will see the list of discounted flights and fares instantly. Select your flight, enter passenger information and provide your billing details and make the payment.

Once the payment is received, your tickets are booked and you will be taken to the confirmation page.
Please remember to take a print out of the e-ticket(s) and service/dependent ID proof to carry to the airport.
Conclusion
udChalo help provide exclusive services for Indian Armed Forces' kids. As their parents put themselves on the line to defend our country, it's only natural for them to respect their hard work, dedication and sacrifice. udChalo respect our warriors by providing services exclusively to our soldiers and their families.