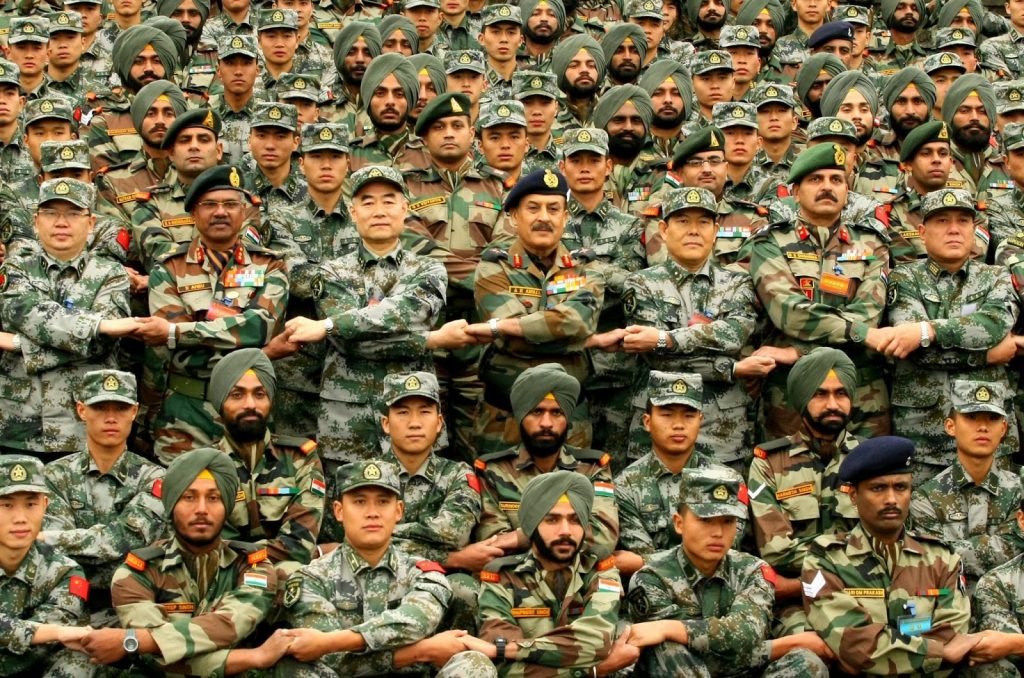 Opening ceremony for the 7th Sino-India joint exercise Hand-in-Hand 2018, scheduled from 10 to 23 December 2018 was held on 11 December 2018 at Chengdu, China.  Company size contingents of 11 SIKHLI from Indian Army and a regiment from Tibetan Military District of People's Liberation Army participated in the exercise. The Indian contingent was led by Col Puneet Pratap Singh Tomar, Commanding Officer, 11 SIKHLI, while the Chinese contingent was led by Col Zhou Jun. Major General Kuang Dewang, senior representative of joint training from PLA, reviewed the parade in presence of a number of officials from both the nations.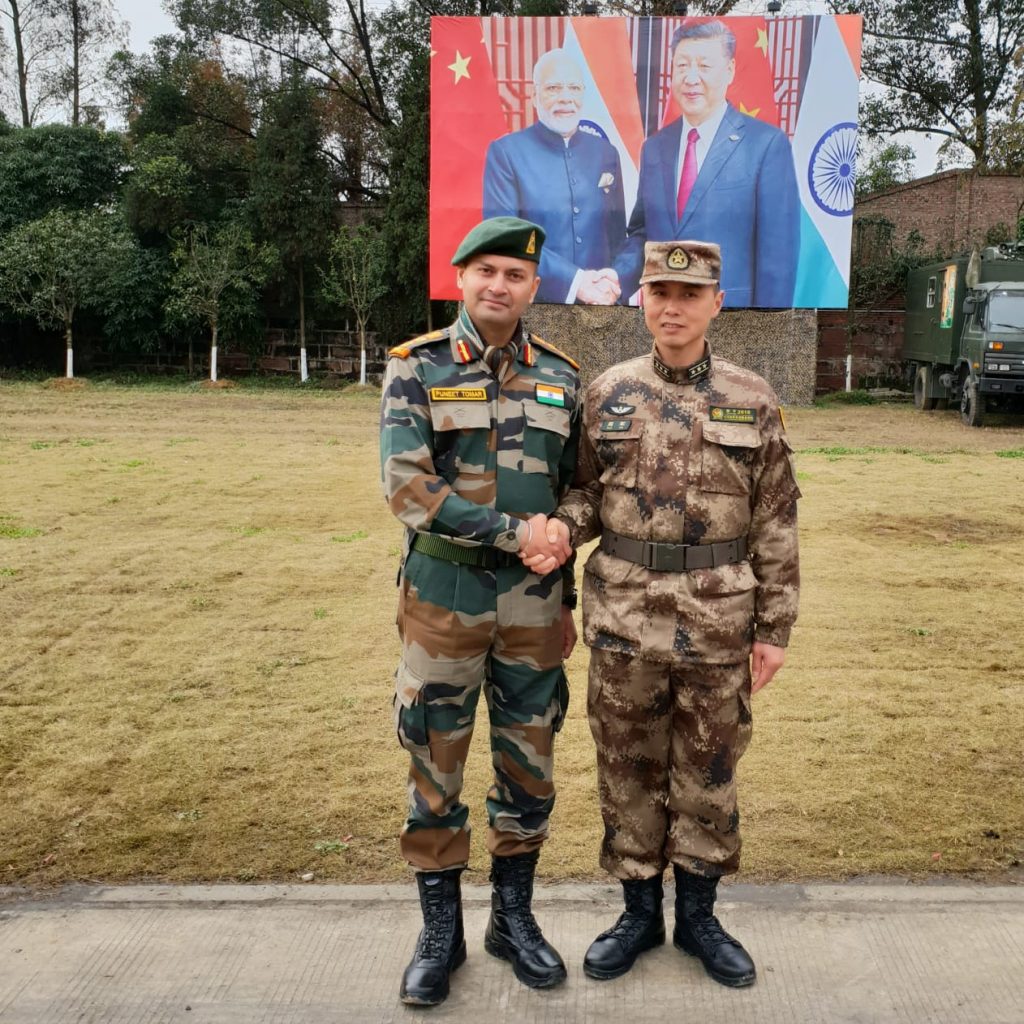 The exercise will consist of a balance of indoor classes and outdoor training activities. The aim of the exercise is to build and promote close relations between armies of both the countries and to enhance ability of the joint exercise commander to take military contingents of both nations under command.  The exercise will involve tactical level operations in an international counter insurgency/ counter terrorism environment under UN mandate.
India and China resumed their joint military drills Hand In Hand after a one-year gap on Tuesday, 11 Dec 2018 in the southwest Chinese city of Chengdu to improve capabilities in fighting terrorism and promote mutual understanding.  The opening ceremony of the drills was held on December 11, 2018. Each side will send 100 troops to take part in the 7th India and China joint military exercises – 'Hand in Hand' – which will focus on counter-terrorism operations, Chinese Defence Ministry spokesman Col Ren Guoqiang said last month.
The exercises will be held after a gap of one year as both the sides were locked in a 73-day standoff in Doklam in the Sikkim sector of the border in 2017.
Ex #HandInHand2018. India China Joint Training Exercise commenced at #Chengdu #China with a glittering opening ceremony. The exercise aims to practice #CounterInsurgency #Operations under #UnitedNations mandate. #PLA #IndianArmy