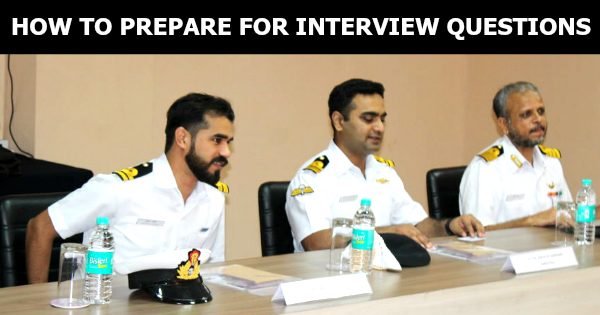 Internet is full of questions that are usually asked in the SSB interview and the follow-up answers are also on many websites. If you are going to prepare for the SSB interview then you would have to understand that the assessors at the SSB never judge you based on a fixed parameter that applies to all of the candidates. Each candidate that comes to the SSB has a different basic profile and background that varies in many aspects such as education, finance, family, type of city and opportunities. They are assessed on these parameters, their reaction and decisions in the past as well as in current life and on their own performance solely. SSB isn't a typical examination in which you have to compete with other candidates and rather in this exam, you have to touch the bar that is expected from your profile. The interview technique as called "VAACHA" is among the core technique to assess a candidate and usually, an interview lasts between 45-60 minutes. Since, the interview technique focuses entirely on your current life, past decisions and achievements, future plans and of course, you are looked for the necessary OLQs. This way it becomes very important that you prepare for the interview in a streamlined way so that you can stick to your original plan. Any deviation in the form of questions, for which you aren't prepared for, will make you nervous or will ask for unwarranted and divided attention.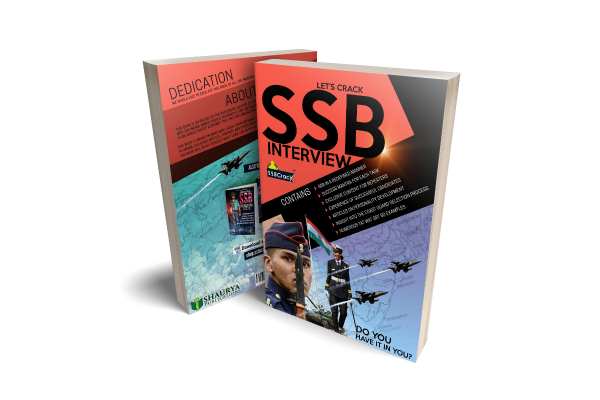 I guess we don't want that to happen and that's why we will discuss some points that will elaborate you about the appropriate ways in which you can take your SSB interview preparation. These points are the usual points that most of the candidates failed to keep in track and their interview preparation usually go haywire as they prepare in a zigzag manner.  Any preparation for an exam requires a detailed strategy and for that, you need to work upon that in a systematic manner. The detailed and elaborated interview technique in the SSB is unlike any other interview where you are tested for your skills but here you are tested for your personality.
Make a timeline of your life events:
We all are aware that the interview is all about our events and decisions in our life that has taken place and our future decisions that we will take based on our past experiences. Now, to gather complete information about yourself, you are required to note down all the major events of your life and concerned decisions affecting your future choices in a place. Starting from your class 10th result followed by the stream selection, class 12th result, results in competitive examinations, type of college allotted, branch or stream selection, placement or no placement, job profile, further competitive exams if any etc., should be kept at one place as umpteen number of questions will come out of your single decision made by you in the past. Sit at one place and think about these events and you will find that there will be a reason behind each one of them that will answer the questions of the interviewer such as what, why, when, how and where.
Make a list of your achievements in concerning fields:
Since you have noted down all of your life decisions and events at one place, this should be followed by assessing all of your achievements in the fields of academics, sports, CCA activities, positions of responsibilities that you have held in the past. Your current achievements in the recent past in your job or in competition examination life such as handling a big project or clearing a good examination for an esteemed post in any department should also be highlighted. The logic behind writing down these achievements is to boost your confidence as well as showcasing your credibility in front of the interviewer. Since the armed forces hold an "old school" and "traditional" thought process that's why areas such as academics and sports are held in high regard. Your performance in these areas is evidence that you have been a good and sincere student and you can be trusted upon based on your previous consistent performances. They also need to see that if you can handle multiple things at once and that's where your CCA activities involvements come into the picture as that ensure that this candidate doesn't buckle under pressure and can handle many things simultaneously. Similarly,  your performance at your workplace and competitive examinations tell about your seriousness regarding your future and current decisions and how well you are aware of the basics of your profile.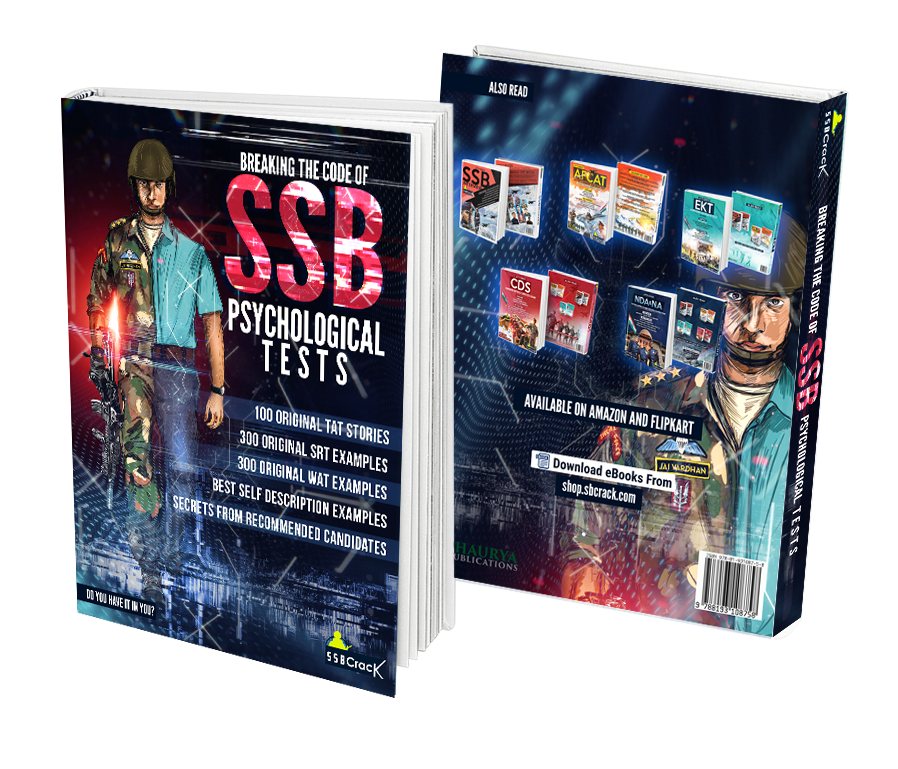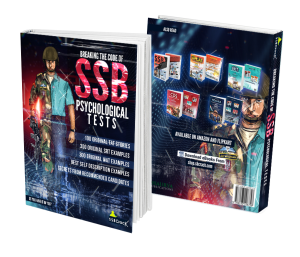 Raise questions from your decisions and satisfy yourself:
As stated in the earlier point, you should be able to raise questions from every major life event and achievements of yours as it will help you in realizing the true reasons that you can tell the interviewer. What, why, how, when and where are the basic five questions that arise out of everything that you will mention in front of the interviewer. For example, if you will tell him that you have chosen the science stream after your class 10th then the follow up question will be about the reasons for your decision, the results you got from your decision, future implications if thought any and their sustainability along with other minor evaluations that will be drawn from that single decision of yours. Remember, the interviewer, however friendly he may seem, is there to unveil the mask that you are trying to put on and that's why it is suggested to not put any. The answers pertaining to every decision of yours must satisfy you in the first place because if you can't convince yourself about the reasons for your decisions then how can you convince a man whom you have just met.
Introspect and improvise:
Now, that you have arranged all the relevant questions in a place, try to seek their answers in a systematic manner. You won't get right answers in the first time as you know yourself just as the next person knows you because in a daily routine we don't emphasize on knowing ourselves in the manner SSB want us to. You will have to put a lot of time and efforts to write down the answers to the questions with the help of your friends, teachers, colleagues and family. The collective responses by these people can help you in determining your qualities that you are unknown about as well as your weaknesses that you don't want to admit. With the time, you will start getting the answers in the right manner as your mind will adapt to the responses and it will carve out the necessary information suitable for the interviewer to know about you. This sort of improvisation will help you in the long run and it comes based on your previous attempts or with the gradual understanding of your nature and behaviour.
Don't mask the weaknesses rather work on them:
It is evident that we all have weaknesses and strengths while many of us are aware of them, some of us aren't aware of these. When I was going to give my first SSB, I sat down to explore myself and it was very shocking for me to not even know the basic questions about my personality i.e., my strengths and weaknesses. With time and growing attempts, I came to know about them in the context of SSB and life but it will help you if you work upon them in advance. Usually, when we first note down our strengths and weaknesses then they are superficial and sounds vague but when we explore more, we tend to realize the hidden meanings and patterns behind them. After sorting out these points, you should focus on them in an individual manner. People, often, hide their weaknesses and think that it will leave a negative impact on the interviewer but they don't realize that every human have weaknesses and the crucial thing is that whether you are trying to turn them into your strengths or not.  You don't have to mask your weaknesses and should rather work upon them as the interviewer wants to know what you are doing to eliminate your weaknesses.
These points hold a deeper meaning when seen in the context of the SSB interview technique as most of us focus only on the questions and not on the motives and underlying meaning behind these questions. All the questions that are asked from us are pertaining to our life and that way the interviewer can know a lot about our qualities. Some points are remaining that will help you in covering up other elements of the interview preparation and will be posted in the next article of the same topic.
5 Tips To Prepare For The SSB Interview Questions [Part-2]
IMPORTANT – Download eBooks for SSB Interview Preparations
Defence Exams and Interview Books: