The quality base of SSB is different compared to other defence interviews. Fresher finds it confusing and the repeater perceives it as untangled. Well, the most crucial part of the interview which is a game changer of SSB, is the personal interview in which interviewing officer decides the past, present, and future of a candidate by having a conversation with the candidate.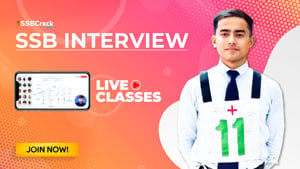 Several kinds of questions are asked in the personal interview. But the most asked and mind-wracking question in a personal interview is to "tell me about yourself". Candidates find it hard to select the area and limits that they have to cover while responding to this question.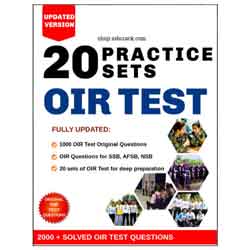 Basic Introduction – The beginning of this question must be with the basic information about you like your name parents' name, schooling, percentage of marks, etc. It will show the base of your life and further build-ups in life.
Summarize Everything – Every point of yourself must be explained in a summarized form, not in a lengthy way. It is better in two ways. Firstly, it saves you time and covers all points, and secondly, it doesn't bore the interviewing officer.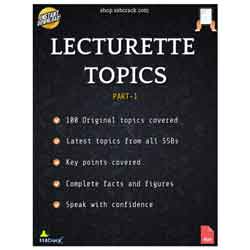 Avoid Absurd and Irrelevant Matter – A single mistake can take you away from your aim or what you want to convey. This can also lead you to the marsh of counter questions where candidates surely get struck. Lying and attempting to the bluff interviewing officer is a wrong practice.
Download:
Your Achievements – Most important part of answering this question is to present your achievements in front of IO. No matter how small your achievement is, nobody knows what IO can observe or perceive from your minor achievements. Your skills and qualities are included in this section. Just summarize them and most of the times you will be cross-questioned by Interviews.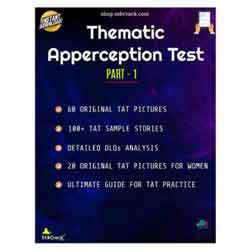 End it on Your Current Status – The end of the reply to this question must be in a way that describes your current status of life and your future plans and possibilities. . Your aim and motto behind future advancement should also be a part of the wrapping up of this question.
Avoid non-essential Matters – Don't include nonessential matters in briefing your personality. Your failures, shortcomings, etc. should not be included in this part. It doesn't mean that you don't have any shortcomings, or you have never faced failures. Just brief your time when you are asked about them.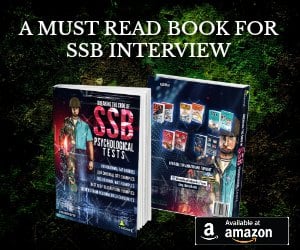 Conclusion
Look at all stone of the route, it is clear that describing yourself is one of the most important questions and requires care to responding to it. So going through all above points, it clears dew from the mirror that summarizing, presenting your achievements simply and making a normal picture of yours in front of the IO without exaggeration and criticism of anything.
Candidates should focus on point wise description which requires practice it is never bad to practice or rehearse but what's worse is to lie. Never bluff interviewing officer.  Be honest, strong, and alert to hear IO clearly along with crystal clear thoughts while attempting this question.