On this day last year, thousands of fellow countrymen had paid their last respects to Major Kaustubh Rane, a gallant army officer serving in the Indian Army's 36 Rashtriya Rifles. Major Rane was a leader of men, a warrior who gave his all in service of the country, but more importantly, he was a son to two ageing parents, a loving husband to a young wife, a proud father to a two-year-old son and a friend to his brothers in arms.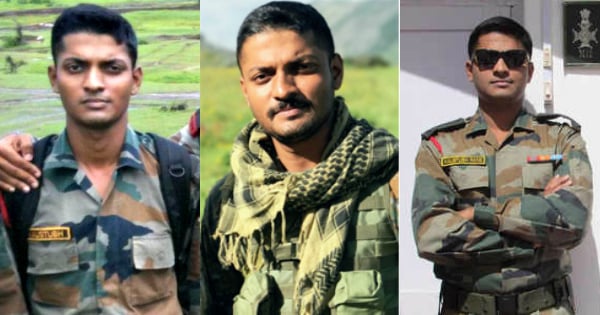 The Uniform was his passion:
Growing up in the Sheetal Nagar area of Mira Road, he spent his days reading about war heroes, and soon joining the Army and serving in front line combat became his childhood dream! Given his undying passion for serving, It was only natural that he applied for the Army at the first opportunity he got.
A young Kaustubh had applied for the National Defence Academy Examination (NDA) fresh after his 12th but was unsuccessful in his attempt to join the Tri-Services institution. Undeterred and with a single-minded focus soon to be commissioned officer had trained rigorously, clearing the Combined Defence Services Examination (CDSE) after completing his graduation. He was recommended by the selection board and received the call letter to train at the prestigious Officers Training Academy in Chennai. For Maj. Rane, this was the first step towards seizing his destiny!
After 9 months of rigorous training, Kaustubh was commissioned as an infantry officer in the Garwhal Rifles, one of the Indian Army's most decorated fighting units, He was Deployed to his first posting in Kupwara very soon transformed into a battle-hardened Infantryman! Maj. Rane was promoted to the rank of Captain in 2011 and was given a peace posting to Kolkata after serving in the insurgency prone valley.
Following his Kolkata posting Maj. Rane was deployed back to field areas and was eventually deputed to the Rashtriya Rifles, the Army's premier counter-insurgency force, serving in 36 RR. It was during his stint in 36 RR that major Rane along with for of his men lost their lives in the line of duty in a bid to foil an infiltration attempt by terrorists trying to enter from the Gurez sector of North Kashmir.
Gurez Sector Operation:
During 2018, Maj Kaustubh Rane's 36 RR battalion was deployed in the Gurez sector in J&K and was engaged in counter-insurgency operations. The Gurez sector is one of the remote parts of the valley located in Bandipora district around 125 km from Srinagar. The industry is heavily militarised, and soldiers are stationed on mountaintop posts to guard the Line of Control and prevent infiltration of militants. The Gurez sector is snow-covered even in summers and militants do not have long tracts of forest cover either to use as escape routes or to sneak inside LOC.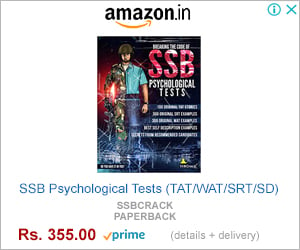 On 6 Aug, around 1 am about eight-odd heavily armed terrorists tried to infiltrate into the Indian territory near Govind Nullah in Bakhtor area taking advantage of darkness. The alert soldiers noticed the unusual movement and challenged the infiltrators moving from the Pakistan-occupied Kashmir (POK). Maj Kaustubh Rane along with his troops, swung into action and engaged the militants trying to infiltrate. A fierce gun battle ensued after that in which two militants were killed. However, during the heavy exchange of fire Maj Kaustubh Rane and three other soldiers Rifleman Mandeep Singh Rawat, Rifleman Hameer Singh and Gunner Vikram Jeet Singh got severely injured. They were shifted to the 92 Base Hospital in Srinagar but latter they succumbed to their injuries and were martyred.
Maj Kaustubh Rane had been given the gallantry award, "Sena Medal" on 26 Jan 2018 and was to be felicitated by Mira Bhayandar Municipal Corporation in the later part of 2018. Maj Kaustubh Rane was a gallant and committed soldier who led from the front like a true military leader and laid down his life in the service of the nation. 
Fond Memories:
Maj. Rane has been described by his friend and family as, a kind and soft-spoken who had regularly kept in touch with his civilian friends, even when deployed. His Course mates remember him fondly as a true leader and friend, They talk about how he inspired and pushed them all so much that had he not been there, their josh runs would have been flat and unmemorable! They vividly remember how he would crack jokes, he would smile, laugh and push them all saying "Chal yaar! Chal yaar!" he makes sure the others around him thrived!
Maj Rane was an ordinary man who lived to do extraordinary things
Legacy:
A lot has happened since the martyrdom of the brave warrior, a lot that he would have been proud of, his parents received his Sena Medal from the President of India, The Gaurav Puruskar from the Maharastra Government, a letter from Jitendra Singh, a security guard from Surat, conveying his gratitude for their sons service! Pictures and cards from school students and the respect of the thousands who bid him a tearful goodbye.
His grieving widow,  rose up from the ashes to become an inspiration, following his footsteps to join the very organisation he dedicated his life to and starting her journey at the same institution he began his own, His two-year-old son is now a year older, with new memories made and many more to make in the days to come!
The country can never repay Major. Kaustubh Rane for what he gave and people he left behind, however, the gallant hero will never be forgotten.