UPSC has published the list of NDA toppers along with their marks scored in written exam and SSB interview. Ripunjay Naithani from Uttarakhand has topped the NDA 1 2019 exam. He scored All Indian Rank 1 in NDA exam. Ripunjay Naithani scored 1015 marks out of 1800 marks. He scored 536/600 in written exam and 479/900 marks in SSB interview. The AIR-2 and AIR-3 were acheived by Deep Yagnesh and Nitin Prabhakar respectively. A total of 447 candidates have qualified the examination conducted by the Commission.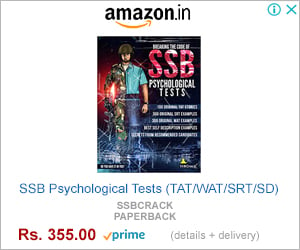 Ripunjay Naithani who is 17 years old is a student of Rashtriya Indian Military College (RIMC), he has topped the National Defence Academy (NDA) I 2019 entrance examination this year. He belongs to Pauri Garhwal district and an Army brat. His father Col Rajesh Kumar Naithani is also an Army officer and is currently posted in Assam while his mother is a Doon-based educationist.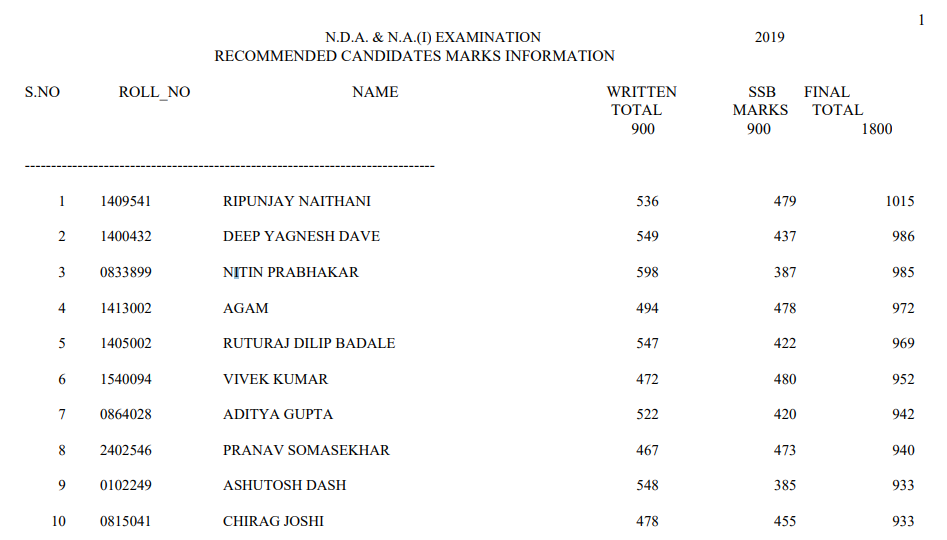 Pooja Naithani mother of Ripunjay Naithani said, "My son has always had a passion for the Army just like his father. Ripunjay had secured admission in RIMC in 2013 and he had been studying hard for cracking the NDA exams. He is great in debating, writes well, and has leadership qualities. His result has made us proud."
RMIC has a supreme record of NDA selection, it is also a feeder institute for National Defence Academy. In the last three years, 110 Rimcollians have joined the NDA. This year, 16 RIMC cadets were selected for NDA with four — Agam Sharma, Deep Dave, and Ruturaj Dalip Badale besides Ripunjay — making it to the toppers' list.
Expressing happiness at the results of his students, RIMC commandant Col Vivek Sharma told TOI, "The results are a reflection of the efforts put in at RIMC for making our cadets ready for the Indian Army. Our boys are multi-taskers, physically fit, disciplined, full of life, and academically sound."