Applications are invited from unmarried eligible male candidates for grant of Short Service Commission (SSC) for Extended Naval Orientation course commencing Jan 2022 onwards at Indian Naval Academy (INA) Ezhimala, Kerala for under mentioned entries in the Indian Navy. Candidates must fulfill conditions of nationality as laid down by the Government of India. Selected candidates will undergo training with one of the following two distinct courses: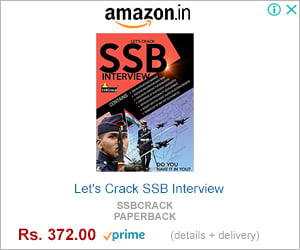 (a) General Service (Executive) [GS (X)] (b) Hydrography
Educational Qualifications:

(i) Due to COVID-19 pandemic, an exception is being made in the public interest wherein no INET (O) entrance examination for the ST – 22 course is being held for shortlisting candidate for SSB. The final merit list for induction will be prepared based only on SSB marks.
(ii) *These vacancies are tentative and may be changed depending on availability of training slots.
(iii) ) **Merchant Navy Personnel. Candidates having Government of India, Ministry of Shipping & Transport Certificate of Competency (Foreign going) either as a Second Mate, Mate or Master and born between 02 Jan 1992 and 01 Jul 2002 (both dates inclusive) can apply for Executive Branch entry (General Service) as per stipulations stated at Para 2(a) above.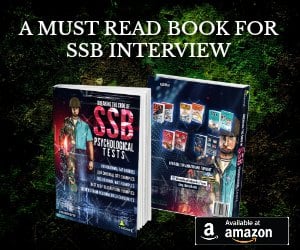 (iv) NCC Candidates. NCC 'C' certificate holders will be given relaxation in cut off marks towards shortlisting for SSB subject to following conditions:-
Having NCC ;C; certificate of Naval/Army/Air Wing with minimum 'B' Grade.
Not served less than two academic years in the Senior Division, Naval/Army/Air Wing of the NCC.
'C' certificate should not be dated prior to 30 Jun 18.
The final selection will be subject to verification of the certificate by DGNCC/concerned NCC unit for its validity. Candidature of individual will be cancelled at any stage of selection/training/post commissioning, in case of false declaration, misinformation, concealing of information.
Who Can Apply: Candidates who have graduated/post-graduated with minimum 60% marks in aggregate or equivalent CGPA or are in the final year from a university incorporated by an Act of Central or State Legislature in India or other educational institutions established by an Act of Parliament or declared to be deemed as Universities/Autonomous Universities under UGC, Act 1956; IIT Act, 1961; AICTE Act, 1987; NITSER Act, 2007; IIIT Act, 2014, or; Obtained a degree in Engineering with 60% marks in aggregate or equivalent CGPA/System from such foreign university/college/institution recognised by the Government of India for the purpose or Engineering Degree/equivalence certificate from Association of Indian Universities established under AIU, Act 1973, can apply. The candidate will, however, be required to fulfil the educational qualification stipulated above before joining INA. The candidate failing to meet stipulated educational criteria will not be permitted to join INA, Ezhimala.
Note (2): – (i) Candidates are advised to ascertain their eligibility for branch in respect to applicable medical standards, prior to submission of application. Only one application can be filled by a candidate. (ii) Candidates must indicate their preference for other entry also, if they wish to be considered for that entry. A candidate will not be considered for the entry that they have not selected.
Selection Procedure. The selection procedure is as follows:-
Shortlisting of application will be based on preference of entries and marks obtained by the candidates in the qualifying degree till fifth semester.
Candidates having Naval 'C' certificate issued by the National Cadet Corps will be provided relaxation of 5% in cut off marks for SSB shortlisting. However, at the time of extending the relaxation, the mandatory educational qualification of 60% marks in qualifying degree will be required at the time of shortlisting of candidates and at subsequent satge of selection.
No communication will be entertained in this regard.
SSB interviews will be tentatively scheduled from Jul 21 onwards at Bangalore/ Bhopal/ Visakhapatnam / Kolkata. Change of SSB Centre for interview is not permissible under any circumstances.
Shortlisted candidates will be informed about their shortlisting for SSB interview through e-mail or SMS (provided by candidates in their application form). Candidates are advised not to change their e-mail/mobile number till selection process is over.
Candidates are to register and fill application on Indian Navy website www.joinindiannavy.gov.in w.e.f 11 Jun 21. To save time during the application submission window, candidates can fill in their details and upload documents in advance.