Hello Aspirants !!! As you all might be knowing that the Personal Interview In NDA SSB is very important for any Candidates' Selection Process. Though most of the questions are known by the candidates which could be easily found on the Internet, still they can Face some Surprising questions from the Interviewing Officer for which they need to be fully prepared before themselves. As an NDA aspirant's age is between 16.5 to 19.5 years they could find these questions surprising, but they did not need to worry as they can read those questions below and prepare themselves accordingly.
The motive behind asking these kinds of questions might not directly link with the Candidate's Selection but could be because that the Interviewing Officer wants to know how the aspirant reacts in nervous situations or whether he is lying or not. I have found some of the awkward questions which were asked during the SSBs from NDA aspirants which are listed below:
Do you Smoke?
Tell me the secret which you haven't told anybody?
Do you have any Girlfriends or How many Girlfriends did you have in your life?
Do your parents know about your Girlfriend and if No then why didn't you tell them about her?
Do you have any physical Relationship with your GirlFriend?
As you didn't have any girlfriend in the past, Are you a Gay?
Do you watch Adult Movies? Do your parents know about It?
How often do you watch adult films?
What will you do if your parents will not allow you to marry your Girlfriend?
What will you do if your girlfriend marries your best friend?
I don't see you fit for the armed forces, what do you say?
Do you Masturbate? How often do you Masturbate? Do Your parents know about it?
What is the importance/significance of having Girl Friend?
What is the Naughtiest thing you have done in your life?
What was your reason for your break-Up?
Do you have a crush on anyone in the present?
What do you like about your favorite movie Heroine?
Would you smoke or drink alcohol in the future?
Tell me 3-3 advantages and disadvantages of Masturbating.
What are the things you Like about your Crush/GirlFriend?
How do you spend time with your GirlFriend?
These were some of the Real-Time Questions. I would advise the candidates that though there is very little possibility that these questions would be asked from them but they should prepare them in advance.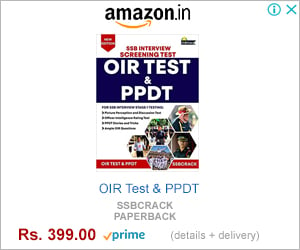 Talking logically these questions could be answered by the candidates who positively see them and handle each question with proper reasons and assertions. Answering them logically would be the best way to handle them, and try to be true with your answers as much as you can as might the interviewer may find you cheating. Also, Prepare the cross questions from your answers. This was all about the topic.
Thanks For Reading and JaiHind!