"Khudse jung haar k jayega tu kidhar..
Tujhko lana padega ladne ka jigar…
HONGE SACH SAPNE BAS THODA AUR KAR SABAR..
TUJHE ABHI JEETNA HAI SUNLE TU LOSER…!! "
(LINES BY DINO JAMES , SONG: LOSER)
The above lines were a prudent source of motivation for me throughout my journey,
Anyways, hello chasers, this is Divyansh Chaudhary from Meerut, U.P and I have recently got recommended for TES-46 from 31 SSB KAPURTHALA in my 3rd attempt.
Lemme start this from the very beginning.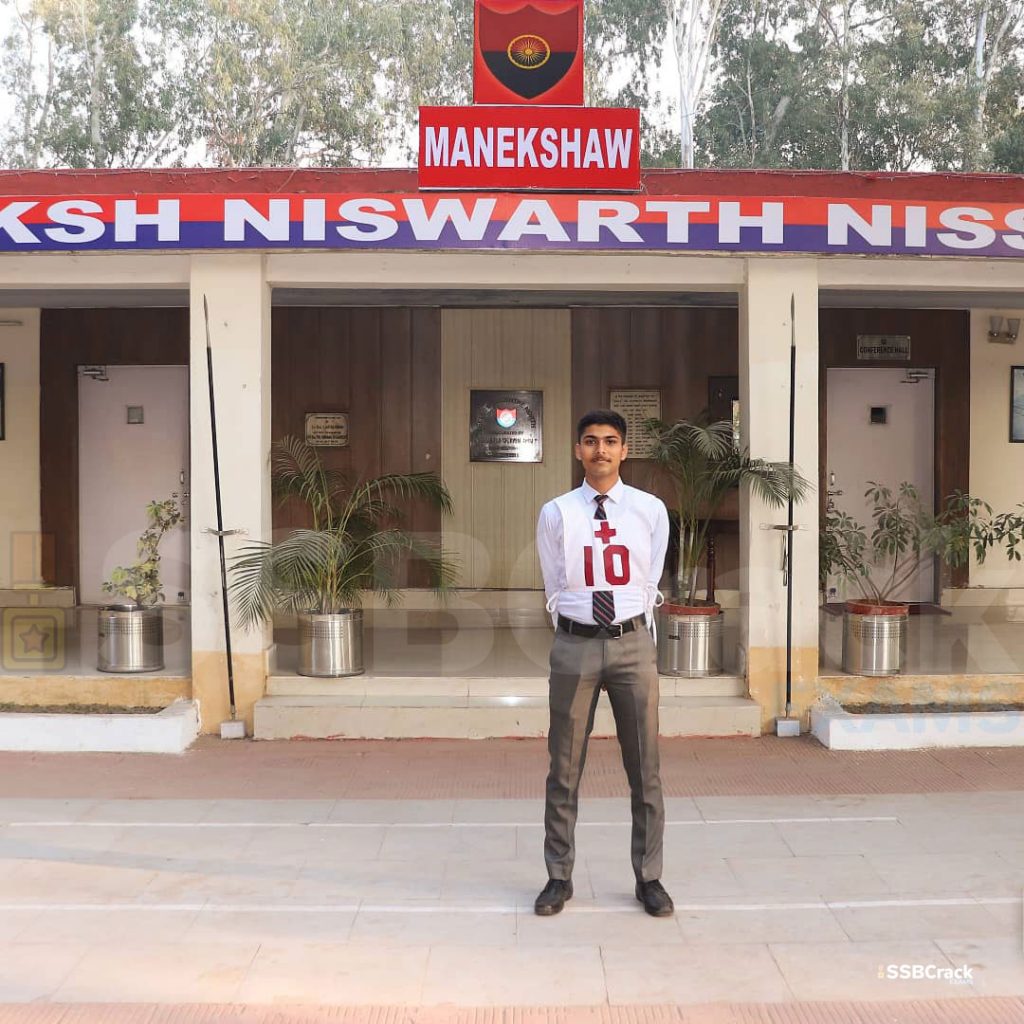 FIRST ATTEMPT:-
It was 600hrs in the morning of 8 FEB 2021 at 1 AFSB DEHRADUN for NDA-146 , me along with a crowd of 190+ guys reported at the main gate. I will keep it short and directly skip to the testing part. I did well in OIR but I literally screwed in discussion or in some ways the whole ppdt. Probably due to futile tips to outperform my groupmates , hence result was as expected , I was SCREENED OUT and about 69 got screened in .
SECOND ATTEMPT:-
Again the same board 1 AFSB on 9 SEPT 2021 (exactly 6 months and 1 day later) for NDA-147 I reported there and since this time I was a lot more maverick and free from fallacious tricks from soo called "coaching valas" I somehow managed to get SCREENED IN . Out of 186 , 74 were screened in.
My phych went well (very well as per my prerogative) and the interview was the best part But being over-expressive in GD and MPE was something that I realized later on through introspection that contributed towards my rejection ultimately. Infact I exerted so much that I had sore throat on the conference day and inspite of being given enough time I stuck a lot in between due to my throat and was conference out and a total 13 guys got recommended along with some of my dearest friends (siddhart , aditya , anurag and aryan) . Off –course I was a borderline case , I even checked my marks in the marksheet released by UPSC recently that I scored 327 marks in the SSB
(360 being the marks needed for the recommendation).
THIRD ATTEMPT:-
Till this attempt I had taken admission in a govt engineering college in Punjab. Moreover, I was enjoying my college life there as the campus was beautiful (just like the gals there). But my love for the uniform and successive failures were like a festering wound where the college life was an effective ointment, but even that couldn't help me for so long as I knew that the cure only lied in that "+" sign.
I applied for 10+2 TES this time just like my several friends. Being the direct entry I wasn't having high hopes as its quite evident that the rejection rate is massive. The only objective of mine was to perform with the best of my abilities and leave the rest on the almighty.
About 312 reported on 28 DEC 2021 at SCN KAPURTHALA , the crowd made me a little nervous but I managed to perform my best . only 23 WERE SCREENED IN and my chest no. (60) was called second last. I was myself awestruck at the result , I called my home and proceeded to the documentation , PIQ filling and other banal stuffs . Next day was for phych which I did just like the last time and chilled that day with my like-minded groupies . Before the GTO next day, me and my groupies had a chat regarding how to do things there and we were cooperative enough to make things work , it may be hard to believe but there was hardly any glimpse of fish market scenario in my group (best groupmates one could have ever had) and everyone got to speak 10-12 points in both GDs and GPE and we were undoubtedly happy with my performance.
In PGT , HGT , FGT I participated fairly enough and kept my mates motivated and as my friends told me, I got the hardest command task in my group and was given longest time to do as well.
In individual obstacles I did 11 and even the guy assisting the GTO asked me from where I was and knowing that I was from Meerut he said "ye sala chatak hai"
And when I shouted the name of my girlfriend then he again said "saab mai khrha tha sala bhot chatak hai" and even the GTO was grinning towards me.
This time the interview went quiet smooth . Infact , while waiting outside the IO room , he suddenly came from behind and tapped my shoulder and said "chal aaja" , and that was clearly strange for me as he was the deputy president of the board.
Next day in the conference I was asked that who performed the best from my group , and I shouted out my own chest No. confidently (chest no. 22) . The conference lasted for about
10-15 mins and then an officer came with the results and delivered the results after the routine motivational speech. Only 2 of us made it through , me and chest no. 14 . That time I was totally numb and for next several hours I kept contemplating whether it was really happening or I was just dreaming about it happening as always.
Thanks a lot Khyati Malik for always being there..
Finally , just like the happy endings in the TAT stories my story concluded , the only difference was that it wasn't really the end as it was the beginning of several lives have to live…! !
LIVE LIFE KING SIZE …!!!!