In this installment of back to the basics, we will be discussing the third test in the psychological test series, namely Situation Reaction Test (SRT). As an officer in the Armed Forces is required to take decisions at the spur of the moment, it is important to check that how he would react to certain intricate and byzantine situations.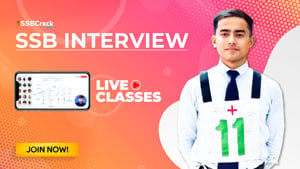 WHAT IS SRT – Situation Reaction Test?
The Situation Reaction Test is largely a test of common sense. In everyday life one comes across certain unforeseen situations and is called upon to resolve them or find a solution for them and to act in an appropriate manner. Hence, a set of 60 incomplete situations are given to the candidates in the form of a test booklet. The candidate gets 30 minutes to complete the set of 60 incomplete situations. It means you get 30 seconds for each situation. In Situation Reaction Test you have to fight against time to complete the test.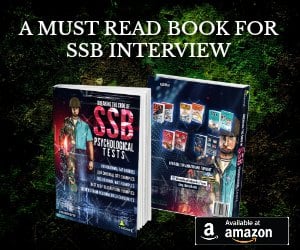 Situation Reaction Test SAMPLE SITUATIONS
While traveling by train from Dehradun to Delhi, you discover at Haridwar station that your wallet is lost. You………
Your school is playing a football match against another school. Two minutes before the match is to start, it is found that two members of the school team are missing. You……
You have not fared well in the written test for admission to the NDA. Your father advises you to give up the idea and do something else. You…….
Considering food shortage as the greatest problem of our country. According to you the best course for our government to meet the situation is….
While seeing a film in a cinema house, you hear a shout of 'fire' in a corner. You……..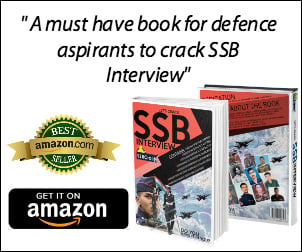 Situation Reaction Test KEY POINTS TO REMEMBER
It is a test of your common sense.
There are common situations pertaining to everyday life.
Your responses should be practical and must be solvable by a Normal Human Being.
It is advised that you practice a set of SRTs (15-20) questions daily keeping the time limit in mind.
If you cannot think of a response to a situation, it is better to let it go.
Usually, the first response that comes to your mind is the best one.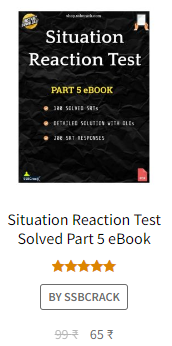 It is a wrap in this article. I hope that the points discussed here have been thoroughly grasped. Reviews and views are always welcome in the comment box below. Keep visiting SSBCRACK. JAI HIND