AFCAT 2 2022 will be conducted on 26 Aug 22, 27 Aug 22, and 28 Aug 22 for Indian Air Force Aspirants. A special session on "How to Score 200+ Marks in AFCAT 2 2022" – we are covering the 100 days Study Plan, Topic Wise Analysis, And Best Strategy by SSBCrackExams which guides you every step in achieving your ambitions.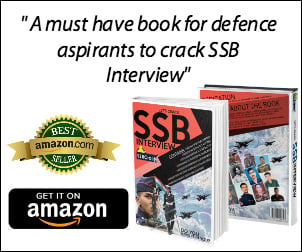 Also Read: AFCAT 2 2022 Notification Out Now
AFCAT 2 2022 GK Study Plan for 100 Days
AFCAT 2 2022 Reasoning Study Plan for 100 Days
AFCAT 2 2022 Verbal Ability Study Plan for 100 Days
AFCAT 2 2022 Numerical Ability Study Plan for 100 Days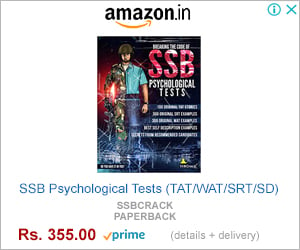 AFCAT 2 2022 New Exam Pattern
| | | |
| --- | --- | --- |
| Subject | Number of Questions Earlier | Number of Questions Now |
| English | 25 | 30 |
| Numerical Ability | 18 | 20 |
| Reasoning Ability | 32 | 25 |
| GK | 25 | 25 |
Air Force Common Admission Test (AFCAT) is a part of recently introduced Unified Selection System to provide adequate opportunities to the candidates eligible for multiple branches of the IAF to apply through single application. AFCAT is conducted for the non UPSC entries for induction into Officers' cadre of the IAF.
AFCAT 2 2022, which will be conducted on 26 Aug 22, 27 Aug 22, and 28 Aug 22 has been the sought after examination for Indian Air Force Aspirants.
Serious defence aspirants can join our full AFCAT online course, the course is specially designed for the AFCAT aspirants that will help them to score better marks in the AFCAT 2 2022 exam.
Our AFCAT 2 2022 Online course covers the detailed syllabus for Numerical Ability, English, GK, Reasoning and Military Aptitude for the online exam. It also covers AFCAT mock tests for better practice.
Scoring 200+ is a sure shot possibility. We know the secrets. We have the content. We have the procedure. Smart chaps will ask us. Are you a smart chap?
The thrill of being a certified military air pilot is rare. To acquire rare dreams, you need dedicated content, in-depth research analysis, previous papers' understanding and a plan and picture of the future. We guide you through this.
Content is made with a detailed analysis and topics are chosen with wide variety of available materials. No wonder the aspirants who already subscribed to our course score more, the live session is a powerful medium in giving aspirants a plan of action, a medium to tell them to join the course in-house and be a part of the indomitable family that has no ends and provides immense friendship.
AFCAT 2 2022 Exam online course by SSBCrackExam is available in the market to prepare for AFCAT 2 2022. Start your AFCAT Exam preparation today with SSBCrackExams. With 1500+ video lectures & 3000+ practice sets, this course aims to deliver to the students strong content & detailed explanation on complex subjects from Numerical Ability, English, Reasoning & Military Aptitude, General Knowledge & General Sciences. This all-inclusive course, therefore, prepares a student with all the necessary requirements for acing higher scores in the written test & pursuing their dreams.
We believe in aspirants' virtues. That is all by itself explanatory.
If you are preparing for the AFCAT 2 2022 written exam and SSB interview, you can check SSBCrackExams online courses and mock tests.
ALSO READ: