Hi, Warriors. As it is known that the SSB procedure is held in two stages- Stage I and Stage II, the first stage needs to be cleared for further advancing to the second stage of SSB.
Stage I is the screening test which is held on the very first day of the selection procedure. If this stage is cleared, candidates are retained for the next stage otherwise they're sent back the same day. So, for an aspirant to clear the SSB, they have to clear both stages.
Stage I further consists of Intelligence Test (Verbal and Non-Verbal) and Picture Perception and Description Test (PPDT).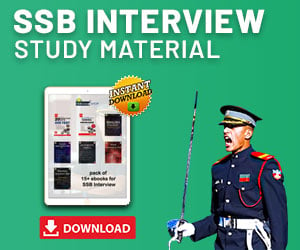 Screening is the stage where the bogus and unfit candidates are sorted out from further selection. Here, we bring you the 6 secrets for clearing the Stage I in the 1st go:
The first and foremost point to remember is that YOU ARE NOT COMPETING WITH ANYONE DURING THE SELECTION PROCEDURE. It is equally possible for all the candidates to get recommended and at the same time none to be recommended during the selection. So, relax and just focus on yourself – give the best you can.
Intelligence Test or the Officer's Intelligence Rating (OIR) test mainly focuses on logical reasoning and vocabulary. So, GETTING A GOOD GRIP ON VOCABULARY AND IMPROVING YOUR LOGICAL REASONING will help a lot in this.
For improving your vocabulary, try learning 5 new words daily such that you are good to go with its meaning and perfect for using it in a sentence.
Try this – 1st Word as soon as you get up, 2nd Word somewhere near brunch time, 3rd Word after lunch, 4th Word in the evening and 5th Word after Dinner, each with at least three hours of gap in between. And do revise all the five words before you go to sleep. Viola! You've learned 150 words in a month with perfection in meaning and use in sentences.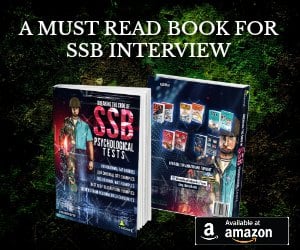 For improving logical reasoning, try playing games that challenge your mind. Like Duet for Android. Also, meditate for at least 10 minutes daily to improve you cognitive abilities.
The next test is PPDT. Here, a picture is shown and you're required to extract a story out of it. The tips to approach the PPDT are:
Observe the Picture carefully for the whole 30 seconds. In those 30 seconds, try to figure out these from the picture: number of characters, their age and sex, their mood/mood of the picture. Now try to conclude what has happened/what is happening in the plot, what will be the future action to perform and the final outcome after the future action.
Keep the story short and meaningful and use good convincing and communicating skills.
Finally, practise a lot. Try to the point and easy-to-understand tips from 'Let's Crack SSB Interview'.