Why am I not getting screened in at SSB. Screening is the main stage where major elimination takes place in SSB. It's a first-day round which have OIR and PPDT as the rounds conducted on the aspirants where they are assessed and checked for the initial OLQ's and the potential to be an officer. The written test checks the basic aptitude and the PPDT test the individual performance along with the group performance. Though all the rounds look simple, but they actually test a lot which aspirants don't realisze. Also a point to note is that the number of assessors involved in screening is more than any of the other rounds of SSB, there in other rounds you will have only one assessor evaluating on different parameters while at screening you will see three assessors evaluating you. So there is no scope of mistake in assessment, be assured for that.
Why am I not getting screened in at SSB
I have seen aspirants complaining that their luck factor does not work at screening or some people even say that they only initiated the discussion and spoke a lot but could not get selected. Some say that people who were shouting got selected while on the contrary some complain that people who were sitting and smiling and didn't even spoke a word got screened in. There are many myths that will come to your ear but do not listen to any. You have to understand the basic concept of selection at SSB and accordingly work on your personality and psychology which is the primary factor looked in at SSB. Whether you perform in the ground or write things in a copy or even speak something, be assured that psychology and qualities are only being assessed. So I thought of addressing the same though this medium. The following things are judged at SSB screening round:
OIR which involves basic aptitude and reasoning ability of an aspirant. Even if this comes in the average range you are screened in.
Then comes the PPDT where a hazy picture is shown and the perception is measured for having the potential to become an officer. This is the most important round where the story and the individual narration are given importance. Then comes the GD part where group performance is evaluated. Even if you are at par individually, your chances for selection are clear; then the group performance hardly matters. But this does not really means that you need not perform at GD.
If you have performed well in story part and narration you have clearly shown the potential and have come into the eyes of officers, hence the maximum workout needs to be done in this area. If story are written as per expectations and stories have all the material essentially needed selection is already confirmed.
So all the aspirants must prepare for this aspect and get ready to be screen in.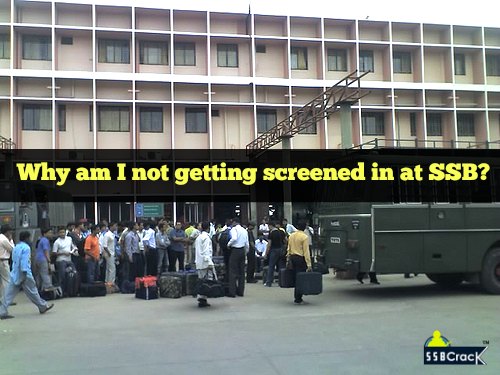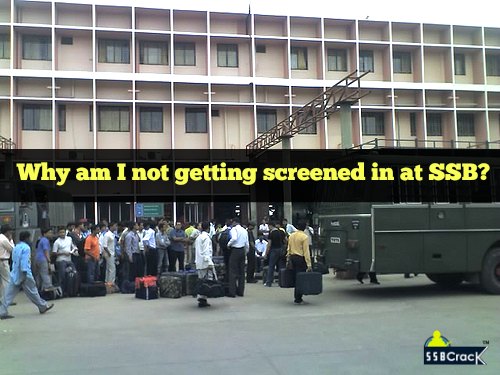 How to narrate and write wonderful stories would be dealt it in a separate article. Still If you have any confusion or feel to take individual assessment of personality for OLQ's or prepare from your place itself through one to one interaction through my mentoring / counselling program drop me a mail at jayendrapsingh@gmail.com or add me on Fb and drop in a message. Getting screen in is an easy task if the right approach is followed. Revealing personal self fully will get the recommendation if the right path is followed and things are worked with proper guidance. Guidance in large groups may cause loosing of the individual essence of personality as SSB is something very much individualistic so prefer personal guidance instead of large groups so that all the do's and don't's could be followed as per self. Keep reading for the next series of suggestions.