GD At Screening Round of SSB : This has been shared before that GD at SSB is primarily different from those happening at campuses for corporate jobs in college or at any other level. At Corporate GD people are interested to look for fit by few qualities while at SSB assessors look for 15 OLQ's along with the psychological mindset of the candidate so one has to prepare accordingly. I have been hearing myths in and around the web space for GD so thought of addressing the same here on a common platform. The following myths came to my ear:
I spoke a lot in GD still I was not selected in screening.

I initiated and even my story was selected in the group still I could not make in other rounds.

There was a fish market situation and people were fighting and I controlled the group

People who were shouting were screened in while others were not taken

I did well in GD still not selected in screening.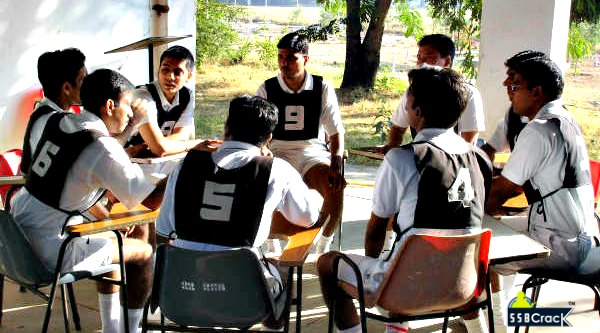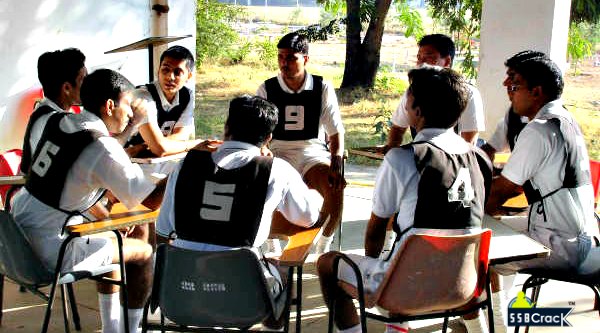 Now I will try to analyse certain things here to make things clear to my aspirants. First of All selection in screening is primarily based on many things and not on GD, but aspirants pay full emphasis on GD only. It depends on Individual narration, story quality also and then comes priority for GD, so there have been cases where aspirants who have good narration, and a wonderful story revealing qualities had been selected even though they could not get chance to speak a single word at GD because of fish market situation. The following ways are good pointers that can help you in GD at SSB and save you, thus moving you ahead in the next round:
Listening skill is a quality also and helps a lot in GD where the goal is for the conclusion so listen to each and every story carefully so that you have a lot of data to speak on.
Keeping a positive body language is a must to show the assessors that you are not afraid of any situation come whatever may be and you have the courage to face them boldly.
Listening to the rules of the GD as told by assessors carefully as at some point of time important instructions can be given.
Be calm while speaking and keep aggression aside as such things give a negative mark in GD.
There should be voice modulations in GD as monotonous tone does not suit the audience and they can lose interest.
Body language in such an exercise is very important and I would deal it in a separate article. Still If you have any confusion or feel to take individual assessment of personality for OLQ's or prepare from your place itself through one to one interaction through my mentoring / counselling program drop me a mail at jayendrapsingh@gmail.com or add me on Fb and drop in a message. Though screening is important but the importance should be paid towards the right direction of preparation as SSB is just about your personality and your life but your energy should be channelized properly. So work for your goal and stay away from myths.