A well-written sentence expresses concepts plainly and concisely, allowing the reader to understand what you're trying to say. During the psychological examination at SSB Interview, defence applicants who take the TAT, WAT, SRT, and SD occasionally have trouble thinking and writing responses.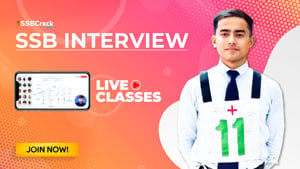 The quality of a sentence depends on what it is about and how it is put together. However, a complicated sentence doesn't always mean that the writing is good, and a short sentence might say just as much as a long one.
Also Read: 5 Examples of Self Description
A good sentence says a whole thought and can get an idea across clearly. But there are a number of other things that go into a well-written sentence:
A complete sentence is an excellent sentence.
A powerful sentence evokes a specific feeling.
A well-written sentence provides visuals.
A well-written sentence flows easily from one thought to the next.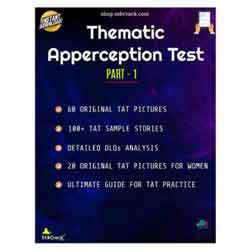 Tips to Write Better in SSB Interview Psychological Tests
Keep it simple. Long sentences or sentences with too many parts don't always mean that the writing is sophisticated. Sometimes a simple sentence can really hit hard. Learn how to cut out filler and change your syntax to fit your writing style and the people you're writing for. Better communication happens when the message is easy to understand.
Use concrete rhetoric. If you want to start a movement or make a change, you shouldn't say that something is "sort of" important. This is especially true if you want people to donate to a cause or protest an event. Use direct language to create a strong image, show how important something is, and make an emotional appeal. Whatever your point is, it should be the most important thing for your readers right now.
Passive voice, run-on sentences, and typos don't show up in the best sentences. Sometimes you write a sentence that isn't finished on purpose, or you make a sentence fragment by accident when you're editing or rewriting. Make sure to find any unfinished sentences that might be hiding in your writing. Using correct grammar makes writing seem more polished.
The rhythm of a single sentence can be made or broken by the punctuation. Make sure that all of your periods, commas, hyphens, semicolons, and other punctuation marks are used correctly. When you are writing during SSB Interview, you want your writing to look sophisticated and taken seriously, so pay attention to your punctuation.
Practice is the only way to get better. Do writing exercises that focus on how you put together your sentences and how you say what you want to say. You'll get better at writing sentences the more you do it.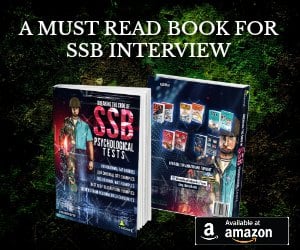 Want to get ready for the psychological tests at SSB interview?
With the SSB Interview MasterClass Annual Membership, you can learn how to be a better candidate. Get access to video lessons taught by SSBCrackExams's best writers that are only available there.