"He was such a boy that when he was asked to write an essay in the class he wrote that his aim was to join the Army and kill terrorists. That was the time when his other classmates did not even know what terrorists or the army was," his classmate and childhood friend Sushant said.
Captain Mahajan was hit by four bullets when he stormed into the building (Jammu and Kashmir Entrepreneurship Development Institute) to take on the terrorists who have been hiding there after attacking a CRPF convoy.
6 Inspiring Facts About Captain Tushar Mahajan
He was the only son of a well known Udhampur educationalist and retired principal Dev Raj Gupta and Asha Rani. It was reportedly Mahajan's childhood dream to join the defence forces and fight for his country.

He always wanted to join the army and filled all the forms by himself. He had this passion to be in the army and we never objected to it. His passion was to serve the country said his father.

Selected for National Defence Academy training in 2010, Captain Mahajan had joined the Indian Army against the wishes of his parents.

On Jan 26, the Republic Day, Captain Mahajan's WhatsApp status read, "so jaegi kal lipatkar tirange ke sath, yeh deshbhakti hai sahab, tarikhon per jagti hai" (Tomorrow, patriotism will also sleep, with the folding of the National Flag, it only wakes up on few dates).

His neighbours said that Captain Mahajan was always eager to fight terrorists. He had rejoined his brothers-in-arms in the Valley only 10 days ago. The martyred Captain was an expert in judo and karate.

The unmarried Captain Mahajan was all of 26. A resident of Udhampur, the young soldier took four bullets and was removed to the 92 Base Hospital of the Army. He succumbed to injuries.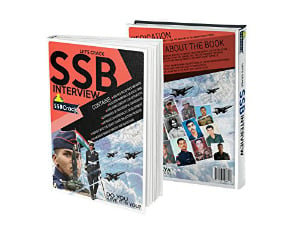 To crack SSB and AFSB Interview get "Let's Crack SSB Interview" Book from Amazon. Trusted by thousands of defence aspirants
Also Download Helpful eBooks: