This is Anukool Tripathi and I've been a regular reader of articles at ssbcrack since the last 4 years and I feel immense pleasure in informing you that I'll be joining IMA in july..SSBCRACK has helped me a lot in my preparation and I hope that I can inspire fellow aspirants through my article.

Thanks for all the help SSBCRACK
Hello aspirants, it's a matter of immense delight for me to share my recent ssb experience with each one of you as I finally got recommended for IMA in my 3'rd attempt on 31'st March and cleared my medicals thereafter. I've always been wanting to share this experience as I've personally benefitted a lot by reading success stories of recommended candidates over the years on ssbcrack…especially repeaters.
Friends, from my perspective and you're gonna hear this from every recommended candidate, SSB is a simple test of personality where you've literally got to prove that you're the right person to become an officer in the prestigious Indian armed forces.But that doesn't mean at all that you should inhibit your natural self because you'll surely get through if you're passionate enough and fuel that passion with consistent efforts and dedication because many times, passion alone ain't enough to get you through which I learnt the hard way during my first attempt when I was conferenced out from Bhopal in 2013 for NDA and it took me nearly 4 long years to have a crack at it again.
This time it was for UES-Navy in Jan 2017.But the lack of preparation on technical front cost me in the interview and I again got conferenced out from Coimbatore. But I took a lot of positives from this attempt and again introspected. Friends while preparing for SSB never leave any stone unturned because if you do then the interviewing officer might turn that stone during the interview and you'll be clueless.
So this time around when I got an SSB call for IMA -143 course (CDSE), I had begun preparations beforehand as I had done well in the written exam and was sure of a call. First and the foremost step was getting hold of my PIQ. I practiced filling some 15 PIQ's and eventually finalised the one which I would actually be filling at the SSB. Remember, every detail in the PIQ should be true but at the same time you have to be careful while filling your hobbies, extra co-curricular activities, and achievements because casual approach by a candidate is something which is absolutely undesired by the assessors. So be careful that any of your activities don't reflect a casual approach towards life, family, responsibilities etc. PIQ+ general awareness + details about family and friends are enough to get you through the interview. Also backing your answers with logic and reasoning is utmost important and that's pretty much what I did during my interview. I related all my efforts which I made in order to join the forces whether it was not getting through RIMC and Military school exam or NDA. Being a repeater you must always be ready with the answer so as to why you were not recommended in previous attempts.
Talking about psychology test, I was always confident of performing well in this procedure since I've always been good in creative writing which gave me an edge in the TAT. In WAT, write the first response which comes in your mind because thinking too much doesn't help. I'll tell you how, this time in response to the word 'coward', my instant response was Pakistani army. I was not happy with this response initially but now when I think of it, this is all we've been hearing since the Kargil war so in this context my response was perfect. In SRT's always attempt as many SRT's but prefer quality responses and attend each problem with a logical solution. Your self-description must be very honest and the opinions of your parents, friends and teachers must never contradict amongst each other so prepare your SD beforehand.
Current affairs questions will be from last 5 months
Current Affairs April 2017 eBook [Coming soon]
Current Affairs May 2017 eBook [Coming soon]
I was quite under confident going into the GTO task as I had not done well in it in the previous two attempts. But with guidance of Commander Rakesh Pandey sir before my SSB, I gradually grew in confidence and gave my best in the GTO tasks. In GTO showing intent to help the group is very important but one must respect the ideas of every member in the group and should never dominate. I was giving ideas from whichever place I was and once you give an idea and demonstrate how it is going to be done, half the work has been done. Actively participate in the group discussion and write a feasible plan in the GPE. Also chose a good topic for lecturette on which you're able to provide good info.
The feeling after the recommendation is literally amazing.You don't believe your ears when you hear you chest number being spoken.All I want to say is that just put in your best efforts and brace yourself for that magical moment. #Cheers aspirants…all the best !!!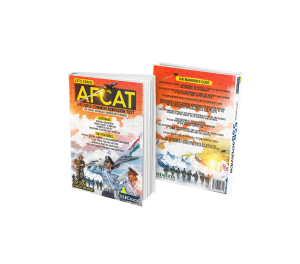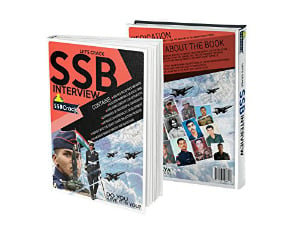 To crack SSB and AFSB Interview get "Let's Crack SSB Interview" Book from Flipkart. Trusted by thousands of defence aspirants
Also Download Helpful eBooks: