Indian army has finally published the notification of Territorial Army 2019 and for the first time women can also apply for the Territorial army along with male candidates. Candidate who were looking for TA notification 2019 can find more detailed regarding territorial army exam and notification below. Applications are invited from gainfully employed young citizens for an opportunity of donning the uniform and serving the nation as Territorial Army Officers (Non Departmental), based on the concept of enabling motivated young citizens to serve in a military environment without having to sacrifice their primary professions. You can serve the nation in two capacities – as a civilian and as a soldier. No other option allows you such an expanse of experiences. Territorial Army Notification 2019 – For Male and Female
Nationality: Only citizens of India (male and female).
Age Limits: 18 to 42 years on the date of application.
Educational Qualifications: Graduate from any recognized university.
Physical Standards: A candidate must be physically and medically fit in all respects.
Employment:Gainfully Employed.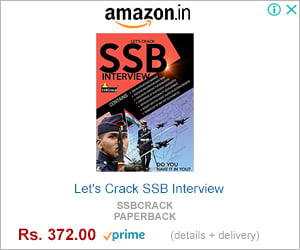 Note: Serving member of the Regular Army/ Navy/ Air Force/ Police/ GREF/ Para Military and like forces are not eligible.
DATE OF WRITTEN EXAMINATION: 28 JULY 2019. The date of holding the examination as mentioned above is liable to be changed at the discretion of the competent authority.
SUBMISSION OF APPLICATIONS:The Online Registration and Applications can be filed from 26 MAY2019to 25 Jun 2019till 11.59 PM after which the link will be disabled.
STANDARD AND SYLLABUS OF THE EXAMINATION:

STANDARD: The standard of the papers in Elementary Mathematics will be a Matriculation level. The standard of papers in other subjects will approximately be such as maybe expected of a graduate of an Indian university.
CANDIDATES TO ENSURE THEIR ELIGIBILITY FOR THE EXAMINATION: The candidates applying for the examination should ensure that they fulfill all eligibility conditions for admission to the Examination. Their admission at all the stages of the examination will be purely provisional subject to satisfying the prescribed eligibility conditions.Mere issue of Admission certificate to the candidate will not imply that his candidature has been finally cleared by the competent authority.
Exam Pattern and Syllabus of Territorial Army 2019
TIME: Maximum time for each paper is 02 hrs and will be conducted in two sessions.
TYPE OF EXAM: Objective (OMR Answer Sheet will be used).
QUALIFYING MARKS: Minimum 40% marks in each part of the paper separately and overall average of 50%.
PENALTY FOR WRONG ANSWERS:Candidates should note that there will be penalty (Negative Marking) for wrong answers marked by a candidate in the Objective Type Question Papers.
FEE DETAILS: Candidates' are required to pay a fee of Rs 200/- (Rupees two hundred only). Candidates should note that payment of examination fee can be made only through the modes prescribed at website. Payment of fee through any other mode is neither valid nor acceptable. Applications submitted without the prescribed fee/mode shall be summarily rejected. Fee once paid shall not be refunded under any circumstances nor can the fee be held in reserve for any other examination or selection.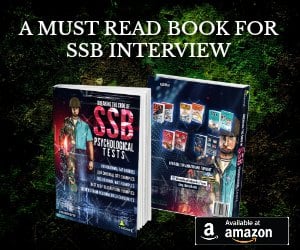 HOW TO APPLY. Candidates are required to apply online by using the website www.jointerritorialarmy.nic.in. Brief instructions for filling up the online Application Form (IAF(TA)-9 (Revised) Part1)have been given on the website.
EMBODIMENT FOR TRAINING: (a) One month basic training in the first year of commission. (b) Two months annual training camp every year including the first year. (c) Three months Post Commissioning training within first two years at IMA, Dehradun.