Modi government has spent one year in power and has achieved numerous milestones in this short gap. NDA led government has gone through many ups and downs in this one year tenure. Some schemes and steps taken by it to make India developed are mentioned here.The following points will help the SSB aspirants in making bold statements in GD and will also boost their electorate.
Swachh Bharat Mission – Swachh Bharat Mission, a seed of Modi government took the sanitation and hygiene to a new level and also reminded us of Mahatma Gandhi. The mission aimed at hygiene of poor's and labors not to be an obstacle.
Make-in-India – This initiative was for making India self-reliant in the production field. It includes 25 sectors like railways, pharmaceutical, aviation, etc. which have to be improved by skill development and job creation. The expected results include an increase in GDP and revenue. The defense has gained a lot from this step and FDI making defense best place for a private player for investment.
Jan Dhan Yojana – An idea for financial inclusion, which attracted more than 14 crore people to the banks in order to provide people access to financial services like credit insurance and pension in an affordable manner. The scheme provides zero balance account, along with RuPay card, accidental insurance through HDFC ergo and life insurance cover through LIC.
Mudra Bank– MUDRA bank (Micro Units Development and Refinance Agency Bank) was started at the beginning of this year. It provides loans to micro financial institutes at lower rates and to non-banking financial institutions also, when they provide credits to MSMEs (Micro, Small and Medium Entrepreneurs). Clients are categorized in 3 categories on the basis of loan to be provided i.e. Shishu (up to Rs. 50,000), Kishor (up to Rs. 5, 00,000) and Tarun (up to Rs. 1, 00,000).
PM Krishi Sinchai Yojana – The aim of PMKSY is to irrigate all fields, increasing cultivable land, reduction of water wastage, using water saving technologies and increase the overall yield. Currently, only 142 million hectares of land is under cultivation and only 45% of it is under irrigation. The government has announced Rs. 50,000 crore for this scheme.
Soil Heath Card- Soil health card scheme was started to help the farmers in making them aware about the soil of field and will recommend them about the nutrients required for a specific crop. For this, soil health card are issued to them.
House for All- Housing for all by 2022 also known as Pradhan Mantra Awas Yojana in which government has decided to spend 3 lakh crore rupees to construct 2 crore affordable houses for slum dwellers and economical weak section in urban areas.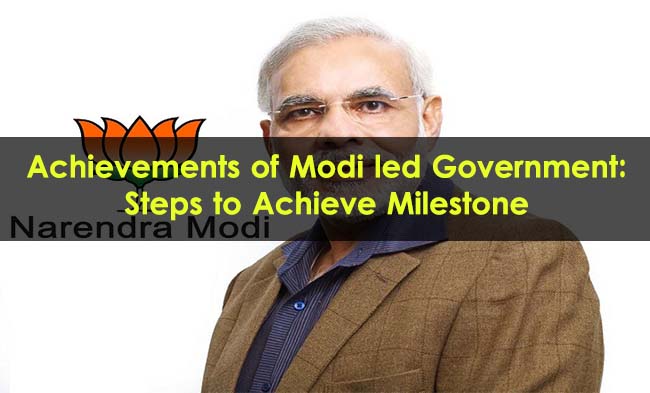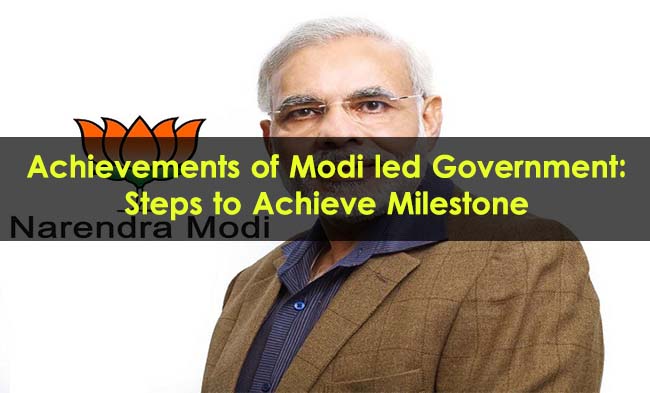 Women Reservation in Police in Union Territories- The government has announced 33% reservation for women in police constable and sub-inspector in union territories. The decision came after acute demand of security of women in Delhi. It also includes SC, ST, and OBC.
With these steps, NDA government has made a bold impact on people. The result of these steps lies upon the implementation them along with proper vigilance over them.