As per the latest news, the wreckage of Indian air force Sukhoi 30 MKI which went missing near the India-China border on May 23 is found. The jet took off around 9:30 am on Tuesday on a routine training sortie and went off the radar near the Doulasang area of Arunachal Pradesh, which borders China. The last contact with the pilots was around 11:30 am, when the aircraft was nearly 60 km north of Tezpur; the wreckage has been found in the same area. The Tezpur Air Force station is 172 km from the China border.
One of the two pilots of the Sukhoi­30 MKI fighter which went missing in Assam a couple of days back is a native of Kozhikode. The missing pilot is Flight Lieutenant Achudev (25) from Panniyurkulam in Pantheerankaavu in Kozhikode district. The other pilot is a squadron leader from South India. According to IAF spokesperson, a C­130 J Super Hercules aircraft with electro­optical payload, an Advanced Light Helicopter, and Chetak helicopters have been tasked for the search mission. Till now, no breakthrough has been made in locating the aircraft and the pilots. Marginal weather prevailing at the area being searched is hampering the search operations.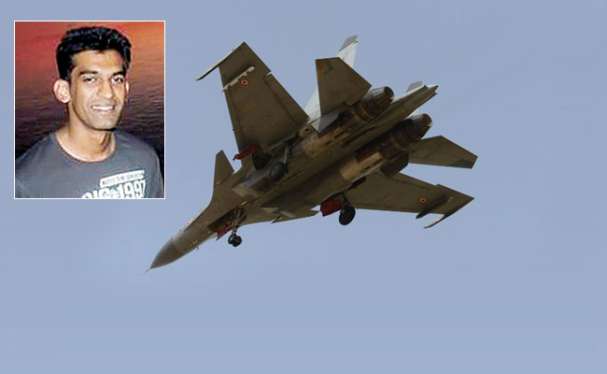 Flight Lieutenant Achudev is son of Sahadevan and Jayasree from Vallikunnuparambil in Panniyurkulam. Sahadevan retired from ISRO and presently resides at Thiruvananthapuram. On hearing the news, the distressed family members have left for Tezpur IAF base in Assam. The Sukhoi­30 MKI fighter with two pilots on board went missing after taking off from the Tezpur IAF base on Tuesday. They were on a routine training sortie and lost radar and radio contact around 60 km northeast of the airbase. The fighter was part of a two ­aircraft formation.
let's pray for their safety.