Indian army has published the list of shortlisted candidates who are eligible for the SSC 50 and SSCW 21 tech entry. This is a direct entry for engineering graduates who can apply for the technical entries like SSC tech and TGC. Candidates who have applied are shortlisted based on their percentage in engineering. We have posted about SSC 50 and SSC 21 Tech SSB Dates here.
SSC Tech 50 Cut Off Marks
There is a slight decrease in the cut off marks which is a good news for aspirants. Update cut off marks for SSC Tech 50 is as mentioned below.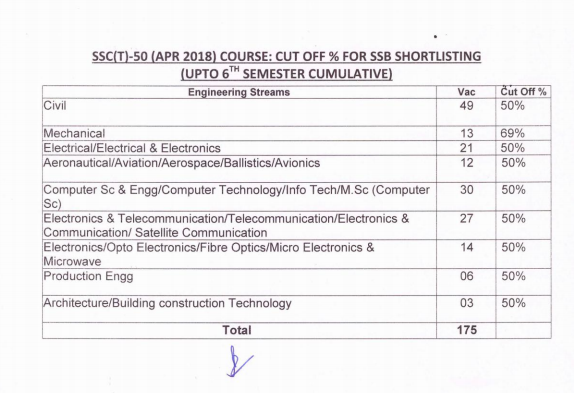 All the branches except Mechanical have 50% cut off.
Mechanical branch has 69% cut off.
Civil branch as the maximum vacancies.
SSCW 21 tech cut off marks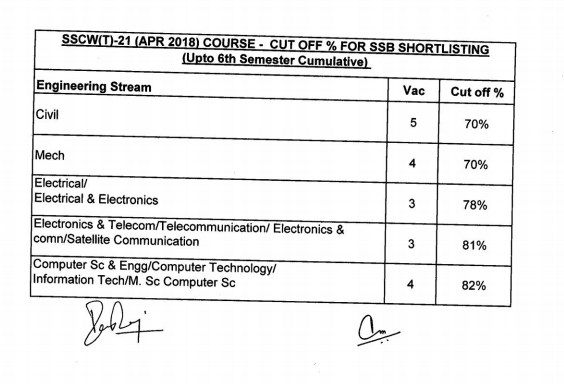 High cut-off for women candidates.
Computer Science and similar branches have the highest cut-off ever i.e. 82%
Check SSB Dates: SSC 50 and SSCW 21 Tech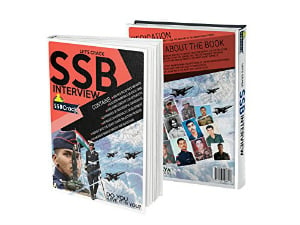 To crack SSB and AFSB Interview get "Let's Crack SSB Interview" Book from Flipkart. Trusted by thousands of defence aspirants
Also Download Helpful eBooks: