As we have posted the SSC Tech 50 men SSB dates and SSC Tech 50 cut off marks on ssbcrack, these were published by the Indian army, many women candidates are worried and asking us about the SSCW 21 tech SSB dates and cut off. The list of shortlisted candidates are yet to be published by the official website and then cut off marks will be published for SSC Tech 21 women.
We request women candidates to have some patience and wait for the official announcement. One the list of shortlisted candidates for SSCW 21 is published, candidates can check their name, shortlisted candidates are required to login and select the SSB date. In case you delay the date selection, you might not get the convenient date.
SSC Tech 21 Women
Age Limit: – (i) SSC(T)-50 Men and SSC(T)-21 Women:- 20 to 27 years as on 01 April 2018 (Candidates born between 02 April 91 and 01 April 98) (both dates inclusive).(ii) SSCW(Non Tech)(Non UPSC)- For Widows of Defence Personnel only (with four years age relaxation). 19 to 29 years (Candidates born between 02 Jan 89 and 01 Jan 99) (both dates inclusive).
Educational Qualification: Candidates who have passed Engineering Degree course or are in the final year of Engineering course are eligible to apply. The candidates studying in the final year examination of Degree Course should be able to produce the Engineering Degree within 12 weeks from the date of commencement of training at OTA. Such candidates will be inducted on Additional Bond Basis for recovery of the cost of training at OTA as notified from time to time as well as stipend and pay & allowances paid, in case they fail to produce the requisite Degree Certificate within the specified time.
SSCW 21 Important Note: – Candidates must note that the minimum educational qualification for induction into SSC(T)-50 Men and SSC(T)-21 Women is BE/B.Tech degree in the Engineering stream notified below. Therefore, to become eligible for induction into SSC(T)-50 Men and SSC(T)-21 Women course, candidates studying in final year of engineering must complete all the formalities including written, practicals, projects, backlogs, viva voce, etc, for the award of qualifying BE/B.Tech degree before 01 Oct 2017 failing which their candidature is liable to be canceled.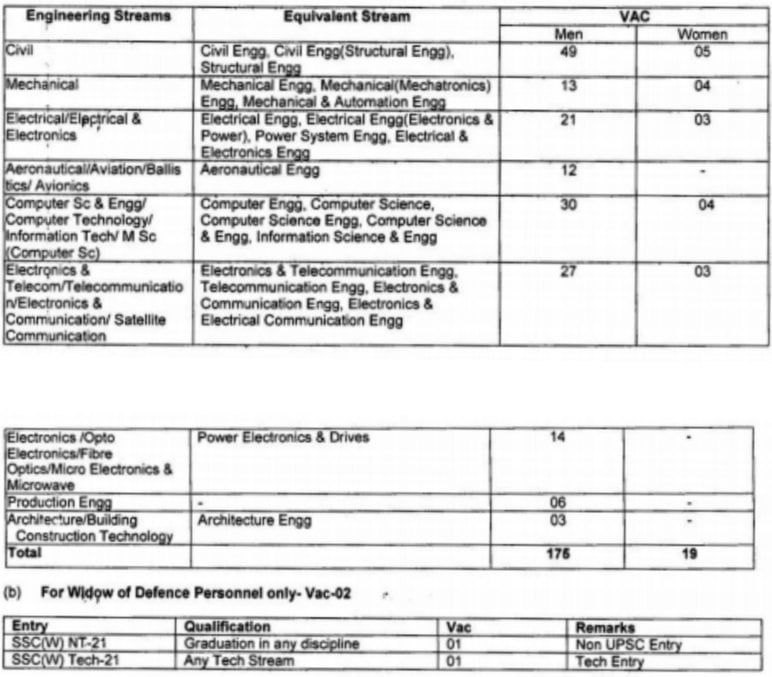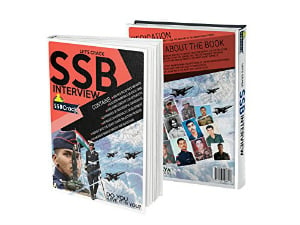 To crack SSB and AFSB Interview get "Let's Crack SSB Interview" Book from Flipkart. Trusted by thousands of defence aspirants
Also Download Helpful eBooks: