Lt Gen Sarath Chand, Vice Chief of Army Staff flagged in the team of 'EME Ultra Run' led by Lt Col Vishal Ahlawat and Maj Sandeep Kumar, who accomplished extremely gruelling and challenging task of running 1055 km. He conveyed his felicitation to the team for creating a national record and displaying tremendous team spirit, determination and perseverance covering parts of Delhi, Gurugram, Noida, Greater Noida, and Faridabad.
The 10 army runners comprising of 2 officers and 8 soldiers completed 50 half-marathons in 50 days and set a new national record.
What is EME Ultra Marathon?
'EME Ultra Run' had commenced on 01 Feb 2018. This run is one of the events being organized to celebrate Platinum Jubilee by the Corps of EME this year. 'EME Ultra Run' comprised of running a half marathon every day for 50 days.
The aim of the run was to spread the message of 'Healthy, Clean, Green and Pollution Free Happy India' amongst the masses through the conduct of yoga session after termination of each half marathon at various schools/colleges/institutions of NCR.
After the 49th marathon in Gurugram, the team ran the 50th and final half marathon starting from Delhi Cantt and running along Lutyen's Delhi to reach the finishing line at India Gate in an hour and a half.
What has been special about this run is that no member took a break even for one day. All soldiers have been running 21 km every day for the last 50 days. The team interacted with over 26,000 students during their journey, taking part in tree plantation drives, yoga sessions, and talks on cleanliness along the way.
The Team:
The team of 10 is led by Lt Col Vishal Ahlawat and participants are: Maj Sandeep Kumar, Hav Anantha Krishnan, Hav Prassana Mohapatra, Hav Sanjay Kumar, Nk Bidyut Mohan, Sep Ravi Kumar, Cfn SP Singh, Cfn D Vinay, Sep Nagare Vinod.
Major Sandeep is an Iron Man Finisher, paramotor pilot and a para jumper. Hav Prasanna Mohapatra holds the National Record for cycling from Leh to Kanyakumari (Limca Book Records, finished in 18 days) and is also an International Level White Water Rafter and National Record holder.
Staying Motivated:
They trained for three months prior to the first run to build strength, stamina, and endurance for the task at hand. The goal always inspired them to stay injury-free and more importantly, physically and mentally motivated for the task.
All of the runners are very fit individuals. This team has a member who has climbed Mt Everest and another who is an Ironman, and several who have finished multiple marathons. Others also specialize in water rafting competitions, hot air ballooning, and various others achievements.
The Corps of EME:
The Corps of Electronics and Mechanical Engineers (EME) is an arms and service branch of the Indian Army. The Corps has varying responsibilities related to the design, development, trial, inspection and refit of weapon systems and equipment. They also provide technical advice to units and conduct recovery operations in peace and war. The Corps has also provided aid to civil authorities in emergencies or natural calamities. The Corps has excelled in sports and adventure activities and has produced many outstanding sportsmen. The EME team continues to maintain the lifeline of the Maitri permanent research station in the difficult and hazardous environment of Antarctica.
EME Ultra Run in Pics: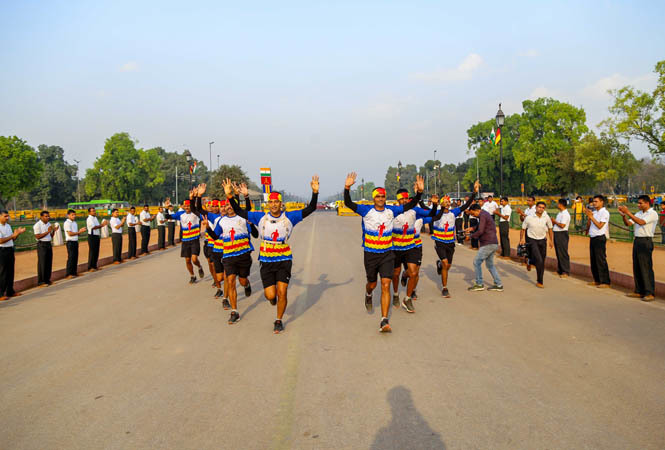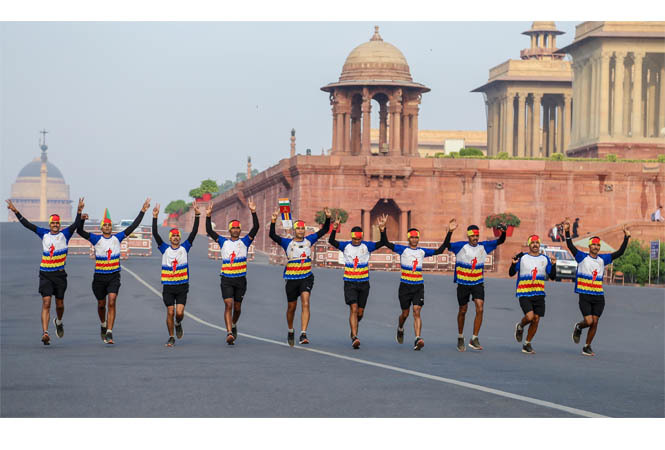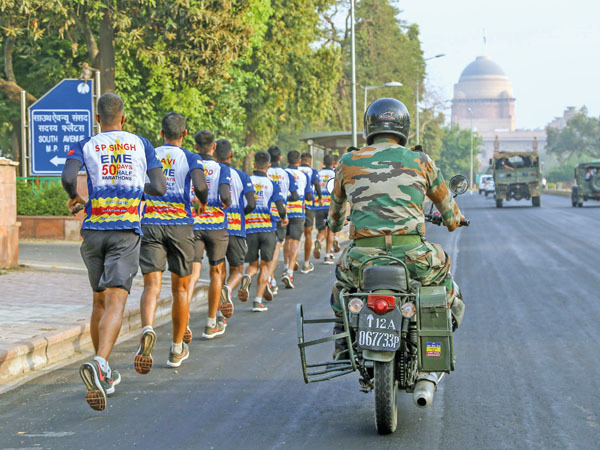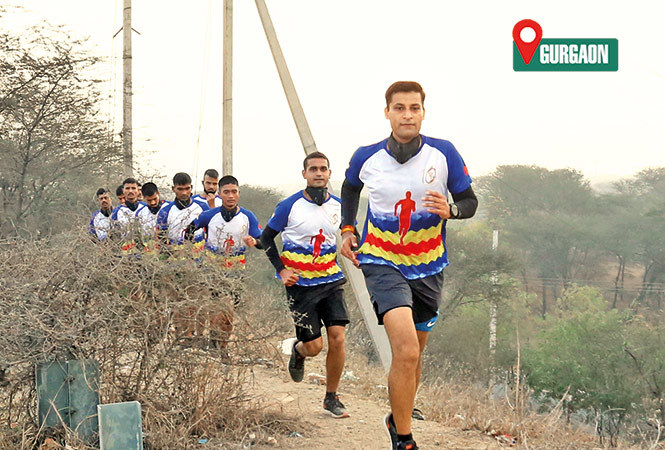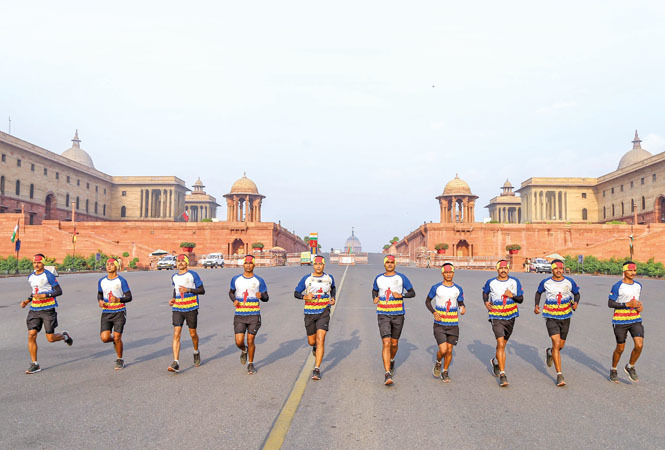 Pics Courtesy: TOI