Candidates who are preparing for the various defence exams and SSB interview to join the IMA – Indian Military Academy Dehradun can get more details on various entries to join The IMA Dehradun in this article. Candidates who are interested to join the Indian Military Academy Dehradun after graduation can apply for the latest UPSC CDS 2 2018 notification, also we have given the details of other entries through which you can join the IMA like CDS 1 2019, CDS 2 2019, TGC 129, TGC 130  etc. Through these entries, candidates can join the Indian Army as an officer. Below we have mentioned the important details related to CDS 1 2019 notification, application, age limit, eligibility, cut off marks, exams, fee details, admit card and ssb dates. Also, we request CDS aspirants to read the official notification linked below for complete and correct details. CDS Exam is conducted by UPSC two times every year, it is a pen paper based test and has three different papers. Paper 1 is of English and Paper 2 of General Awareness and Paper 3 – Mathematics (not for OTA).
Here are the details of CDS 2 2019 notification candidates can check below, if you are planning to write CDS 2 2019 exam can read the following details below: CDS 2 2019 Exam Date, Age Limit, Application Form, Exam Pattern, Cut Off.
The Indian armed forces always give the fair chances to the students. Starting from the age of maturity, they start with the NDA, TES and ends up to the T.A. examination. CDS is also a chance provided to the graduate candidates. UPSC conducts the exam and gives the chance to the candidates to join any of the three services as per their eligibility. A short summary of eligibility criteria for CDS 2 2019 is given below.
CDS 2 2019 Age, Exam Date, Notification, Result and SSB Date
CDS 2 2019
Date of notification
12 June 2019
Last date of online applications
08 July 2019
Date of examination
08 September 2019
Result Date
December 2019
SSB Date
Feb 2020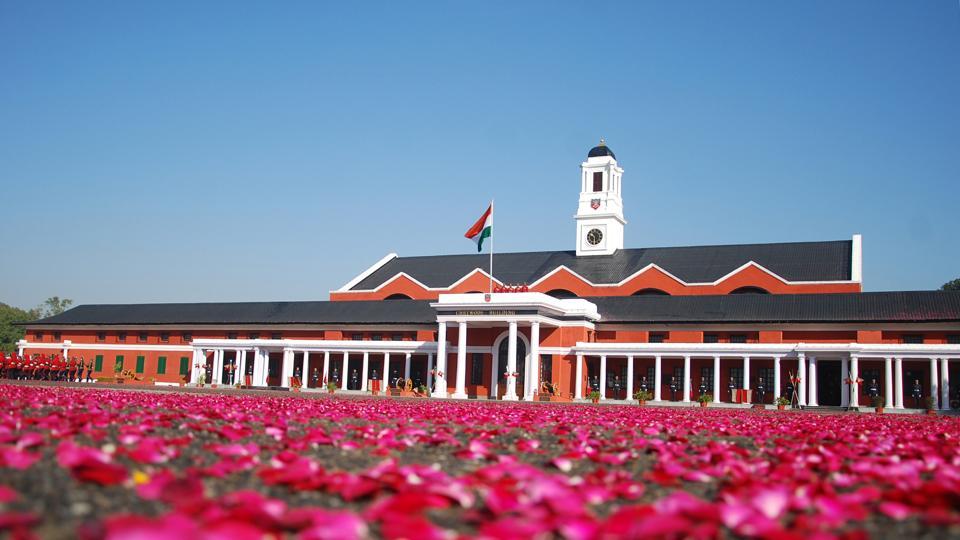 Indian Military Academy (IMA) is a premier Army Training institution imparting training to potential regular Officers of our Army. The Academy boasts of a glorious and colorful history. Its dynamic curriculum and valiant traditions are not only the integral part of the Nation's proud heritage but also forms an indispensable sheet anchor of India's National security. The Indian Military Academy is no soft option to glamour and heraldry. It is an austere institution imparting rigorous training in leadership, self-discipline and act of war. It is the core Academy for grooming the next generation of military leaders and sets the benchmark for the Indian Army.
Its overall capacity, dynamic curriculum and martial traditions have consistently attracted the best Gentlemen Cadets from home and abroad. The contribution of the Academy to our Military heritage and Nation-building has been immense. To a proud Nation, the Indian Military Academy is an epitome for nurturing ethical conduct, patriotism, selfless service and respect for Indian values.
About CDS 1 2019 Exam
CDS Exam is also known as Combined Defence Services Examination is conducted by UPSC two times every year. CDS is one of the most famous defence exam through which you can join the Indian Army, Navy and Airforce as an officer. Aspirants who are studying in final year of their graduation or completed their graduation can apply for the CDS exam through UPSC online. Through CDS exam you can join Indian Military Academy, Officers Training Academy, Indian Naval Academy and Airforce Academy. You can find more details on CDS 1 2019examination below.
Combined Defence Services Examination (I), 2019
| Date of Notification | 31/10/2018 |
| --- | --- |
| Date of Commencement of Examination | 03/02/2019 |
| Duration of Examination | One Day |
| Last Date for Receipt of Applications | 26/11/2018 – 6:00pm |
| Date of Upload | 31/10/2018 |
| Download Notification | Notification |
Indian Military Academy For Final Year Student?
Candidates who are studying in the final year/semester Degree course and have  yet to pass the final year degree examination can also apply provided candidate should not have any present backlog up to the last semester/year for which results have been declared up to the time of submission of application and they will be required to submit proof of passing the degree examination at the time of commencement of course. If you are applying for IMA through CDS 1 2019 you need to provide degree certificate on or before 1st July 2019.

Indian Military Academy Cadets
CDS Exam Indian Military Academy Exam Pattern
| | | |
| --- | --- | --- |
| Question Paper | Maximum Marks | Duration |
| English | 100 | 2 Hours |
| Mathematics | 100 | 2 Hours |
| General Knowledge (GK) | 100 | 2 Hours |
Indian Military Academy Exam Syllabus
| | |
| --- | --- |
| Question Paper  | Topics |
| Mathematics | Number System, Unitary method compound interest, profit and loss, ratio and proportion, variation, Elementary Number Theory. H.C.F. and L.C.M, Euclidean algorithm, Logarithms, Algebra, trigonometry, geometry, areas, menstruation and statistics |
| GK | Current Affairs, Static GK, General science, Civics, Physics, Chemistry, History, Geography |
| English | Basic grammar topics, comprehension, synonyms, antonyms, Para jumbles and error spotting. |
Indian Military Academy Selection Procedure
Aspirants can apply for CDS exam to join the Indian Military Academy and they can also go through TGC entry. In case of CDS exam, aspirant needs to pass the CDS written exam successfully. List of successful candidates who have cleared the CDS written exam will be upblished by the UPSC. All the candidates who have cleared the CDS written exam will be registering to join indian army website for their SSB interview date and once the SSB date selection is live, they can select their SSB interview date. If you are applying thorough TGC entry, there won't be any written exam and candidates will be shortlisted for SSB interview based on their Engineering percentage.
CDS written exam will be conducted.
Candidates who will clear the CDS written exam will be called for 5 Day SSB Interview.
Candidates will be allocated with SSB dates and Venue, same will be informed after the declaration of the result.
Candidates who clear the 5 Day SSB interview procedure will be going for a week-long medical examination.
UPSC will publish the merit list of successful candidates.
Candidates will get the join instructions of their respective academy based on the order of merit.
To know more about 5 Day SSB interview get the books "Let's Crack SSB interview" and "Breaking the Code of SSB Psychology"
Indian Army TGC 129 Recruitment 2018 Notification. Indian army is soon going to publish the notification TGC 129 also known as Technical Graduate Course 129 for male engineering graduates to join the Indian Army. Male engineering graduates who are studying in the final year or completed the engineering can apply for TGC 129 entry. The online registrations for TGC 129 will be open on 30th Oct 2018 until 28th Nov 2018.  Technical Graduate Course 129 applications are invited from married/unmarried MALE Engineering Graduates for 129th Technical Graduates Course (commencing in July 2019 at Indian Military Academy (IMA), Dehradun).