Hello Friends, My name is Pranav Sahni and I am from Jammu. This was my first SSB attempt and got recommended in the same. My parents are teachers and I have done my schooling from Delhi Public School Jammu and right now I am pursuing B.Tech from IIT(BHU) Varanasi. The lifestyle of an officer has always attracted me and therefore the dream to have stars on my shoulders. When I gave my written exam for NDA, I knew I was going to make the cutoff and thus right after my JEE Advanced exam, I started preparing for my SSB. I didn't take any coaching so internet (especially ssbcrack.com) was my guide. Reading weekly magazines helped me a lot too. I recommend India Today and Outlook as they give you a good insight into things happening around you in small press notes. One most important thing that I realized during my personal interview was the importance of introspection. Most of the questions were asked about myself only and the decisions I had taken in life and the reasons behind them.
SSB Interview Preparation Material [ 100% Recommended]
My SSB was going to be conducted in SCE Allahabad, or as it is known – 'the Rejection Centre'. My reporting was on 18th August and the SSB went on from 19th to 23rd August. The batch was of 79 students and only 24 got screened in, the first day. The next four days were fun. In psychology, I couldn't attempt many questions in SRTs but I made sure that I do well in other tests.
I remember there was one picture showing a man covered from toe to head with a white sheet for which I assumed him to be dead man and wrote a story related to it, but after our tests, many of my friends told me that I took it into a negative mood and I should have assumed him to be sick (Just for you guys to know, 3 out of 4 who got recommended from my batch wrote a story for a dead man). So, never try to change the situation of a story and instead try to change a negative mood into a positive one. My personal interview went very well. The IO asked me a lot of questions about myself, my family, education, IIT vs NDA, current affairs and GK.
SSB ebooks
From Kerela Floods to Article 35A, I knew answers of all the questions (all thanks to daily newspaper and magazine readings). The GTO tasks were the most fun part of SSB. I knew a lot of facts and figures for the topics of GD and I always tried to give my suggestions and implement other's too in the obstacles. My lecturette went very well too as I spoke on my first topic-'Coalition Government' that too in the given time frame. I knew I had done great in GTO tasks as I was given one of the most difficult command task where I had to find six different ways of completing it and that too with the GTO constantly trying to confuse me by asking me math problems like 25*25, 35+7, etc.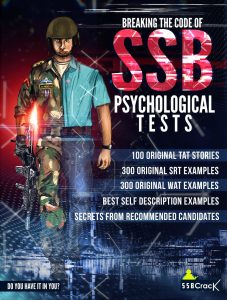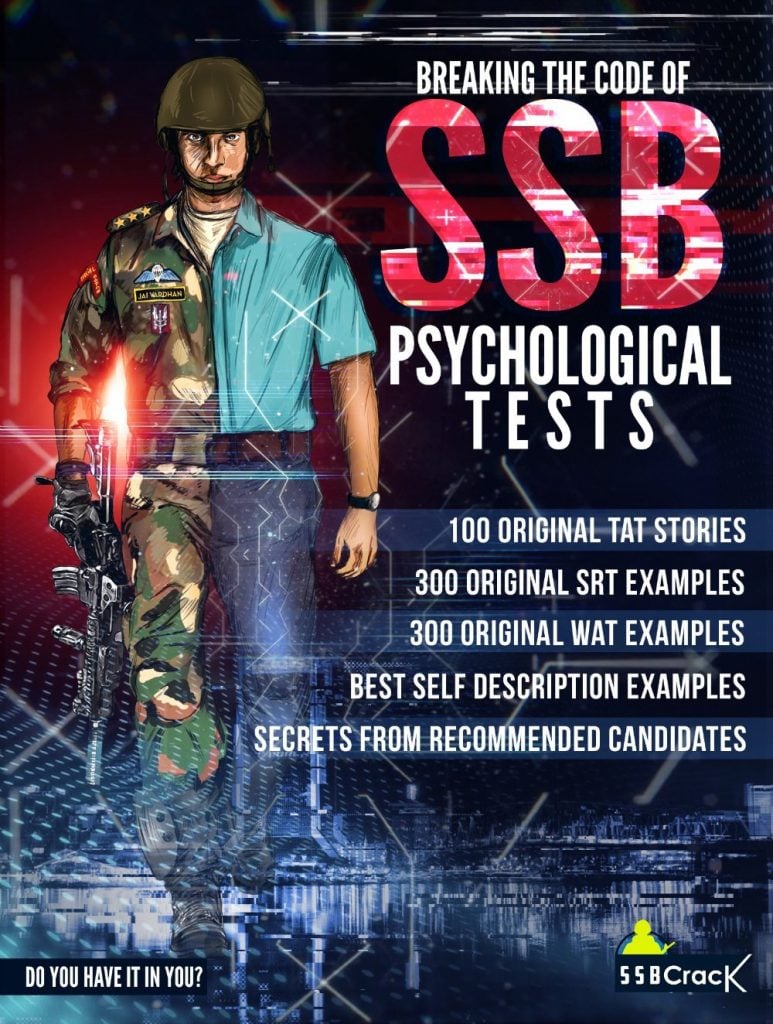 I was very happy when I completed the task in the given time. On the 5th day, when my chest number was finally called, the feeling was just something else. I was the only fresher to get recommended from my batch. My medical tests went on for another week and I have been declared fit for the army. So, I am now just waiting for the final merit list.
To sum it all up, even if you are a fresher and haven't took any coaching, you can still make the cut only if you are completely dedicated to joining the defence forces. Just keep reading newspapers and magazines, and try talking in English with your friends, family or even to yourself on almost any topic you can find and be as original and normal as you can be during those 5 days.
Best of luck!