Hola Future Officers! I am Tashi Nurboo and I've been recommended for IMA through TGC 129 entry in my 1st attempt. I hail from a beautiful place called Ladakh, nested in the lap of the Himalayas in the state of Jammu & Kashmir. Having grown up in Army Cantonments, I always dreamt of enlisting and was keen on joining in the officer cadre. Seeing my father don that olive green uniform, I used to burn red of jealousy and always wished that I earn my own one day. My father served in the forces for 30 long years and it was always my aim to continue the family lineage.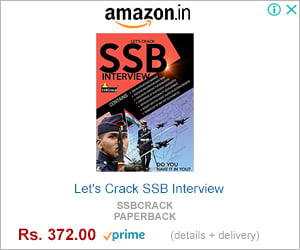 I couldn't get through into NDA after 12th std., which proved as an eye opener for me. I realised that dreaming alone isn't enough and I have to start being serious about my preparation. So right after I joined my college, I started preparing for entrance exams and SSB's. I chose to pursue Civil Engineering because it had a good scope in the army and it would open additional gates for me like UES and TGC entries into the forces. In my final year I applied for TGC 129 and reported to SCN Kapurthala with mixed feelings. I decided to be smart in my approach, spirited in my speech and spontaneous in my actions. I decided to portray the REAL ME. My SSB went fine. I could do very well in some tasks and lagged in some. At such times, all you can do is not let the failure get to your heart and do well in the rest. I faced the same as my interview didn't go as I had planned. I was disheartened but I was lucky for having met a friend, a confidant, a guru of sorts who cleared up my head and restored my lost hope and motivation (if you're seeing this, thank you loads Vishal Sir). Rest of the SSB went just fine; I will not bore you all with the details. All my hardwork bore fruits and I was recommended in my first attempt. As my chest number was announced I couldn't believe it. My hands were shaking and heart was racing. This recommendation was all the more special to me because I had gotten recommended the day after my dad retired from the Army. It was a special moment for my dad as well.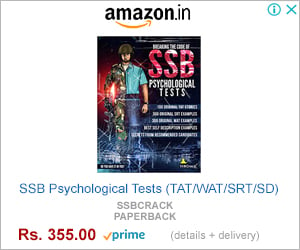 I have been declared medically fit. I was ecstatic to see that I had secured AIR 6 in the merit list. I'm waiting for my joining letter and all set to join the Indian Military Academy soon.
Lastly, I would like to thank SSBCrack for putting out such great study material for the aspirants. I loved your weekly current affairs which helped me clear my CDSE exams as well. Also the stories of recommended chaps also kept me motivated throughout. Great work!
Thank you……..
ज़िंदा कॉम की ज़िंदादिली के हम है निशान
Jai Hind