The Inter Squadron Boxing Championship was conducted at the Indian Naval Academy in Ezhimala on 19 August 2019. Naval cadets from all six squadrons of the naval academy took part in the combat sport, competing in eight different weight classes. The Daredevil squadron won this year's boxing tournament, bagging the most amount of victories.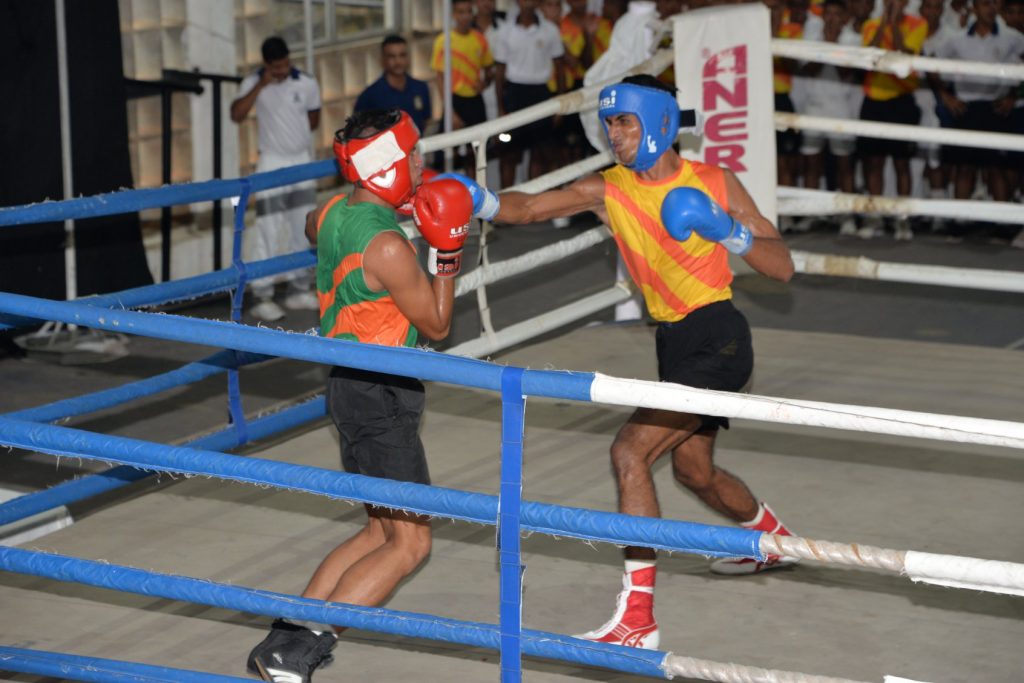 The Commandant of the Indian Naval Academy, Vice Admiral SV Bhokare, (AVSM, YSM, NM) awarded the Daredevil squadron the Inter Squadron Boxing Championship Trophy and distributed individual prizes to the boxers.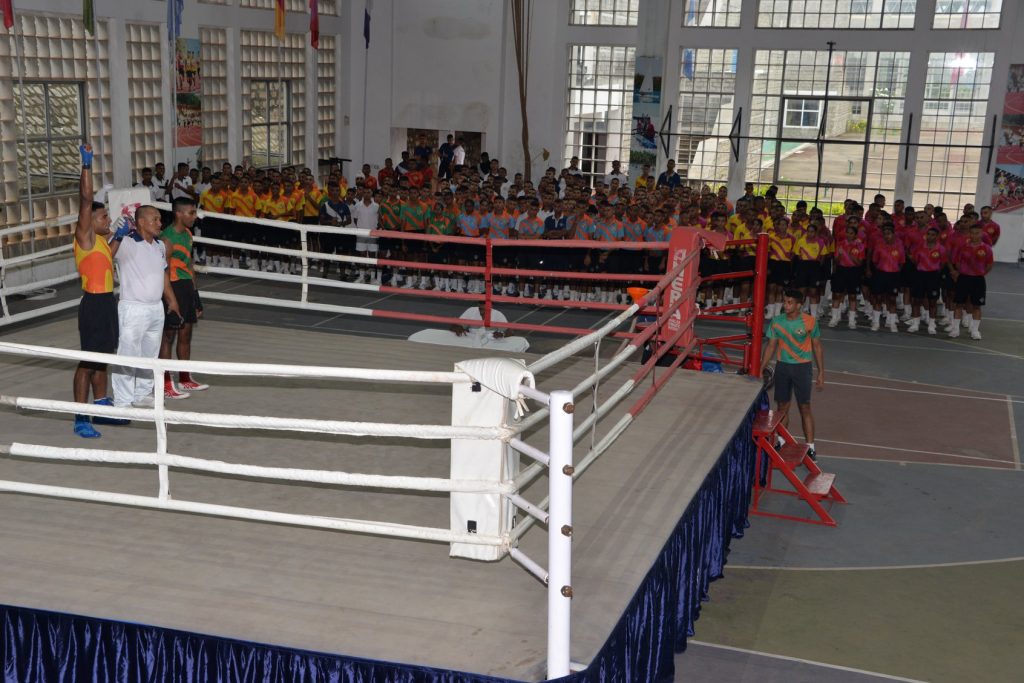 Boxing plays a crucial role in military training. The sport is incorporated into officer training all around the world. Every cadet regardless of the academy is required to have at least one bout. The brutal sport builds psychological resilience and the physical endurance expected of defence service officers in their role.
Here Is a Glimpse of This Years Inter Squadron Boxing Tournament